I've been taking pictures of my kids at the ocean since they were tiny.
Trips to the beach are what made me feel like I could BREATHE again during those intense years of raising babies. 👶
So many golden hours spent on the beach as we explored tide pools, poked sea anemone, dragged driftwood to make forts, and watched the sun dip behind the waves.
Over 13 years, we trekked across dozens of beaches, from Crissy Field in San Francisco to Pacifica, Half Moon Bay, Santa Cruz, Monterey, Camel, Point Lobos, and Big Sur. (I still maintain that I want my ashes spread someday in Big Sur.)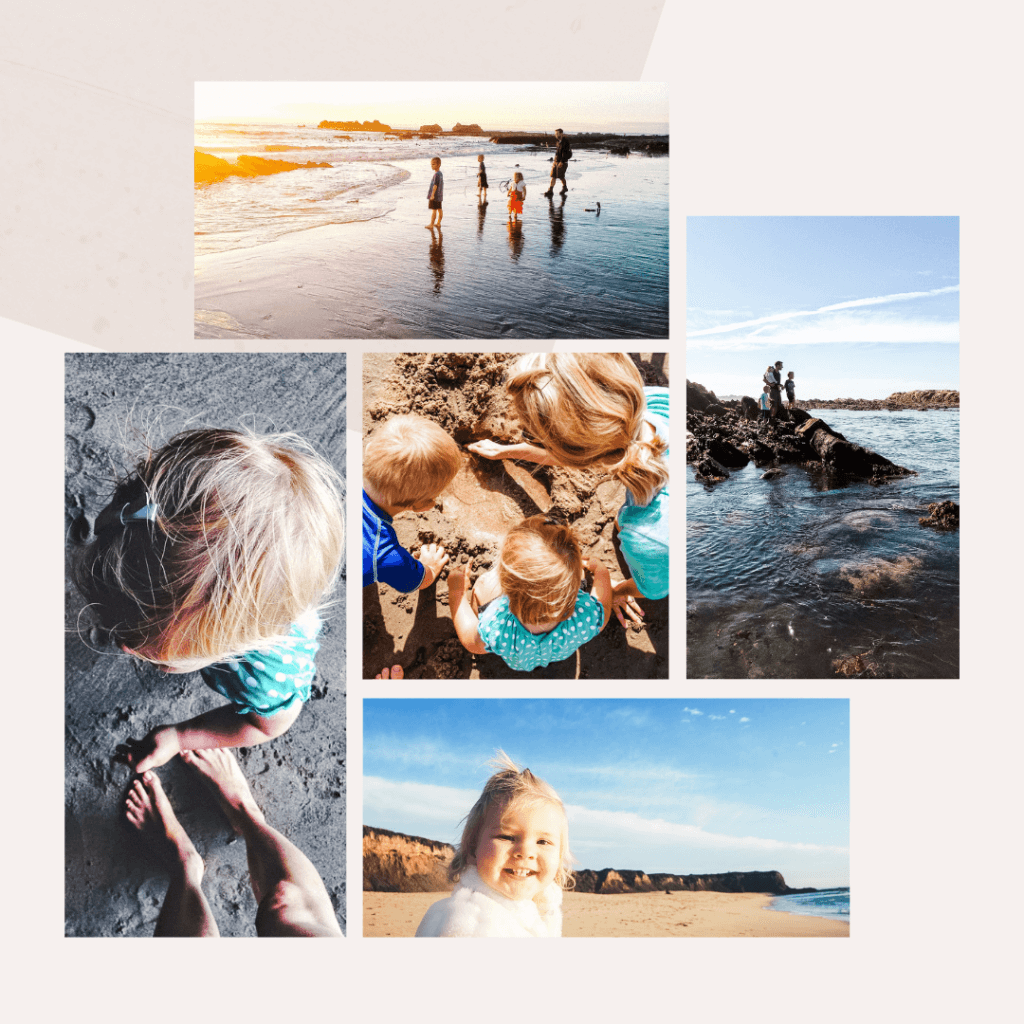 The kids and I cheered my husband in as he swam (escaped) from Alcatraz. I once ran a half-marathon that ended on the most amazing beach in the north bay. (I remember feeling so ticked that the event designers would make you finish 13.1 miles by running through a long stretch of loose sand. Torture.)
Over the years, my husband and I got post-beach cleanup down to a science. We'd line all of our toddlers up on the back bumper of our minivan, their chubby legs dangling while we dusted them with baby powder that magically dried out the sand that clung to every inch of them.
Eventually, we traded infant carriers and sand toys for wet suits, skim boards, and surf boards. 🏄‍♂️
The ocean was a huge part of our family's identity, and since moving away last fall, I've missed it every day. 💔
I miss my friends. I miss the ocean. I miss gorgeous California nights in our beautiful neighborhood. I miss being known.
AND I'm incredibly happy and grateful to be in our new home of southern Utah!
The other day we took our truck and our kids out to the middle of nowhere, set up camp chairs and pulled food out of a cooler—and just enjoyed hanging out in our new landscape.
I miss the ocean, but we're desert people now, and I'm very happy about it.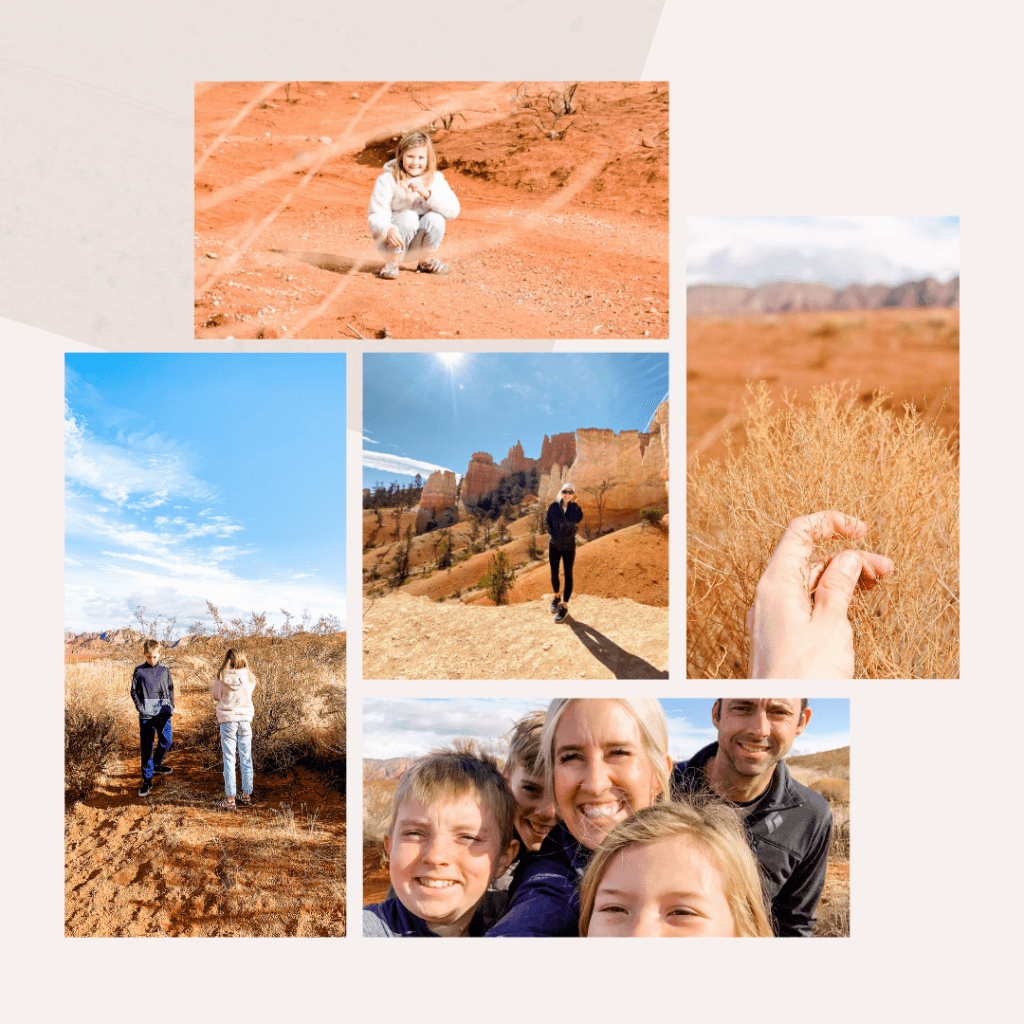 It's okay to have conflicting emotions.
You can feel discouraged and hopeful.
You can want to spend time with someone and know you need some space.
You can be excited for something and anxious about it at the same time.
You can miss something and love where you're at.
Conflicting emotions are a big part of this amazing, messy human experience we're all going through together. ❤️
Contrasting feelings don't have to keep you from acting. They don't have to keep you stuck.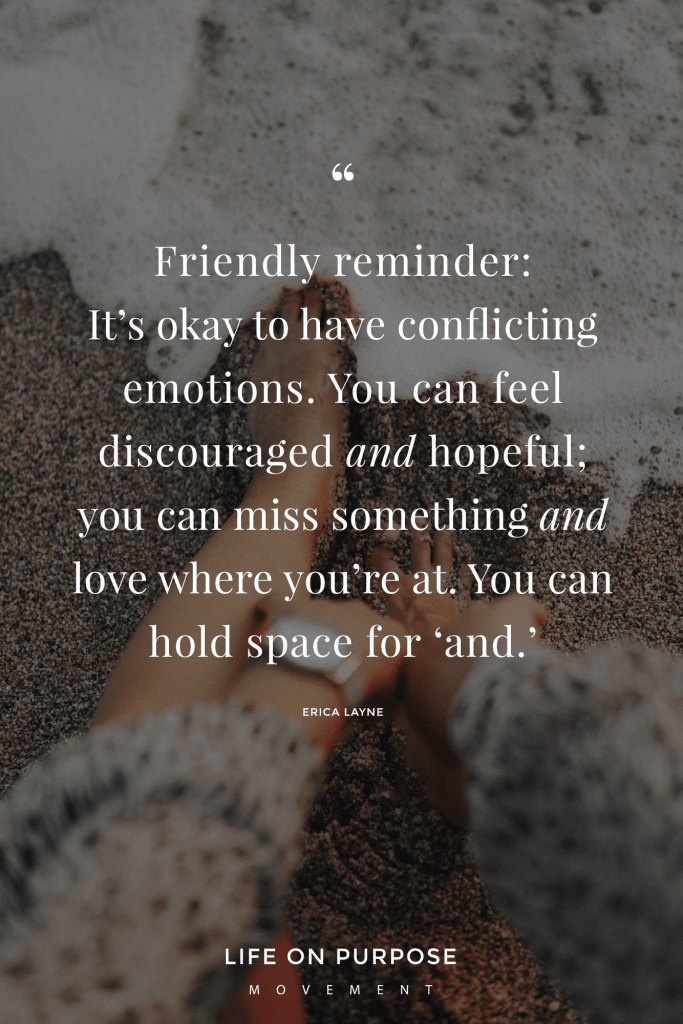 Your heart is BIG. You're capable of holding space for "and."
I miss the ocean, but we're desert people now, and I'm very happy about it.
---
Are you having any conflicting emotions right now? What's your "and" lately?
---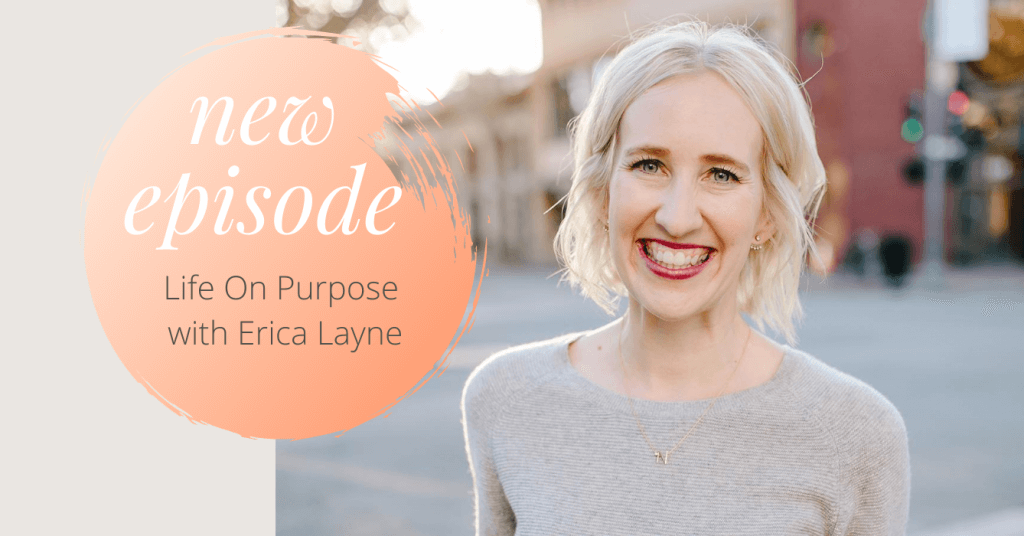 More from Episode 18 of "Life On Purpose with Erica Layne"
Here's what else you can hear in the latest episode of the podcast!
Decluttering tip: What if every time you finished a product, you took a beat before replacing it?
Connect with me on Instagram!
Declutter your home in just 7 days: Declutter, De-stress
Listen to the full episode in your favorite podcast app, or in the audio player below! And be sure to hit subscribe!
Apple Podcasts | Google Podcasts | Spotify | Overcast | Stitcher
Show produced by Callie Wright