Ten years ago, I sat in a faded glider while my small kids played on the floor in front of me and the sun painted soft strokes of gold across the sky behind me. I was hundreds of miles away from family, raising our kids while my husband traveled for work, and trying so hard to be everything for everyone in my life.
It's funny… What first drew me to a simpler lifestyle wasn't a positive feeling. It wasn't a fire of inspiration from an article I read online or an uncontainable burst of motivation after watching a minimalism documentary.
It was the feeling of overwhelm. Of too much.
Too many toys to pick up off the living room floor. Too many commitments to people who weren't even in my immediate circle. Too many phone calls to make and errands to run…
Too much.
It was then—in that quiet moment on the rocker—that I felt an unexpected rush of comfort wash over me, and I knew it was time to close that chapter and open another. I felt myself being tugged toward a simpler way of life, and I was ready.
This Is What I Want for YOU
I'm Erica, a wife and mom of three, certified life coach, podcast host, and bestselling author of The Minimalist Way. My writing here at The Life On Purpose Movement is where I've documented my journey from overwhelmed and worn-out to centered and at peace. (Well, most of the time, anyway!)
I share my journey in hopes of inspiring your own path to focus and peace—and ultimately, greater self-compassion and self-acceptance.
In short, I want you to live in a way that is true to you, and I hope this movement helps you get there.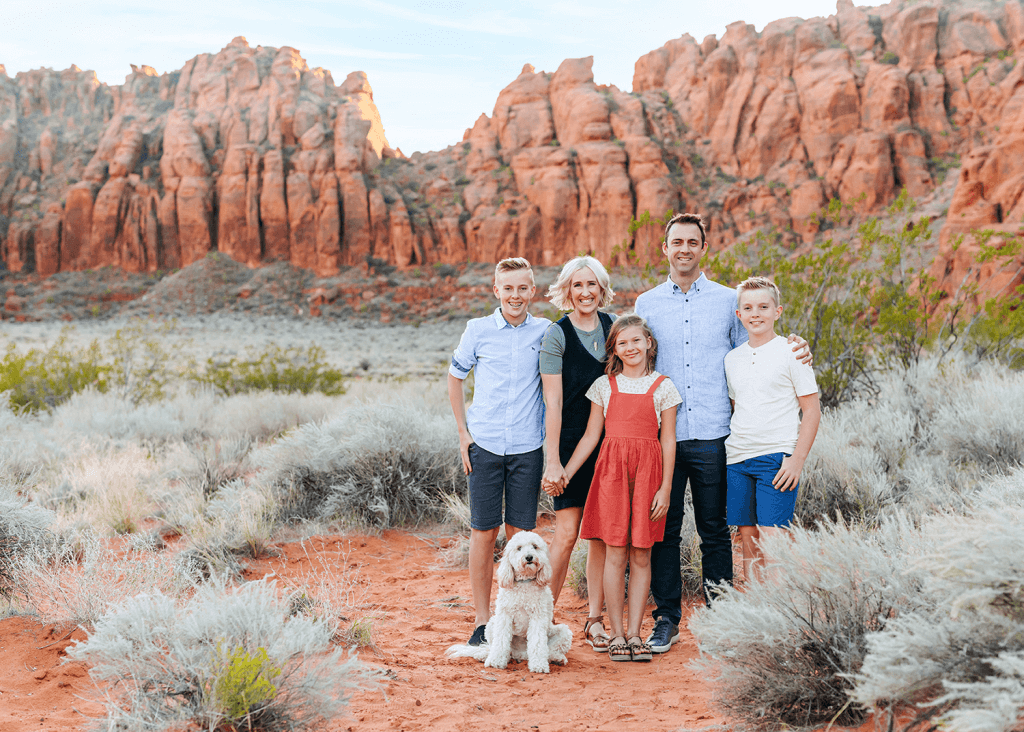 What We Believe
Here at The Life On Purpose Movement, we believe that anyone can do life on autopilot but that happy, fulfilled people are doing life on purpose.
We believe in living at a pace that feels right for us and our families.
We believe in growth, rest, the power of nature, and the feeling of a warm body wrapped in our arms.
We believe that the relationship you have with yourself sets the tone for your relationship with your child, your spouse, your parents, your friends—every relationship you have. Invest in yourself so you can invest in them.
Most of all, we believe that your journey matters and that no one should do it alone.
If this is a message you need, you're in the right place.
---
Join the Movement
I'd love to see you on Facebook or Instagram, but the best way to feel a part of our community is by subscribing to my newsletter—45,000 women (and growing every day!) who are as committed as you are to doing life… on purpose.
When you subscribe, you'll also receive a free copy of my free workbook to help you uncover your unique purpose in this world! ❤️
Contact
I rarely partner with brands, so if you are a brand or an advertiser, please don't reach out unless you are very familiar with this website and represent a product or service that is directly related to and in line with our mission.
I welcome emails from publishers and agents, like-minded bloggers and, of course, readers. ❤️
erica @ ericalayne . co
---
photo credit: Tevi Hardy Photography (top), Lacey Alexander (bottom)