It was a productive year here at Let Why Lead! I did a re-design, wrote 9 articles for other sites, finally started a newsletter, made some wonderful new friends and connections, hosted round two of the Marriage Diaries, got quoted in the WSJ, and published 122 posts. Phew! (All for barely any money / just because I love doing it! haha)
I wanted to share some of my best posts today. If nothing else, it helps me see the forest for the trees—what I'm really writing about week after week. And if you missed any, now's your chance to catch them!
Top 5 Posts of 2014 
42 Ways to Make Your Kids Feel Absolutely Loved – For sure my favorite post of the year!
12 Must-See TED Talks for Purposeful Women – Pinned like crazysauce. 🙂
The One-Dimensional Mom – A warm fuzzy about how our kids see us.
One Word to Erase from Your Vocabulary – I admit the response to this one kind of surprised me!
What We've Lost and What We've Gained – since becoming parents.
My More Unassuming Favorites
Wholehearted Living: That Time I Played
Wholehearted Living: Sometimes People Will Hurt You – When that guy wanted to have me fired.
"Do You Have Any More Stories?" What Children Gain When You Open Up
A Surprising Top-Searched Post
Wholehearted Living: Knowing Your Shame Triggers
One that Struck a Chord 
The Difference Between Being a Single Parent and Parenting Solo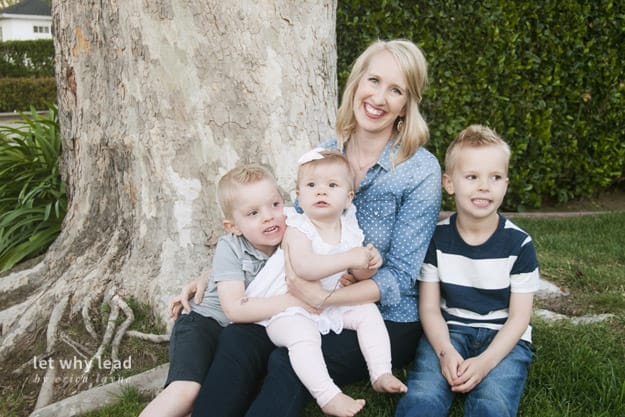 I couldn't end the year without a monstrous thank you to all of you who visit here regularly! Sometimes I think that thoughtful writing has a hard time finding a home on the internet. But we're carving out something special here, and I'm so grateful for all of you like-minded, big-picture women who read and discuss and share and just generally keep coming back. Thank you so much!
I'm off for the rest of the year (moving!), but keep in touch on Facebook, and I'll see you in 2015!
Linked up with The List.