"You either walk inside your story and own it, or you stand outside your story and hustle for your worthiness." Brené Brown
Knowing yourself allows you to walk inside your story.
It doesn't mean giving yourself the excuse to stop growing or changing. But it DOES mean giving yourself permission to work within who you are.
Working within who we are means we get to drink less, escape into TV less, eat-an-entire-tray-of-brownies LESS. We don't feel the need to numb our feelings when our choices are consistent with what we value.
From a parenting.com article that I'm a bit obsessed with—
"When we encourage you to focus on joy, we're not talking about a flash of momentary happiness. We're talking about living in alignment with your deeply held values. When you make decisions based on your values (as opposed to what all the external voices in your life are telling you to do), something inside goes zing."
Zing!
Knowing ourselves helps us ditch those pesky feelings of inadequacy and trade them in for more contentment. Who would turn THAT down??
But first, we've got to cultivate self-awareness.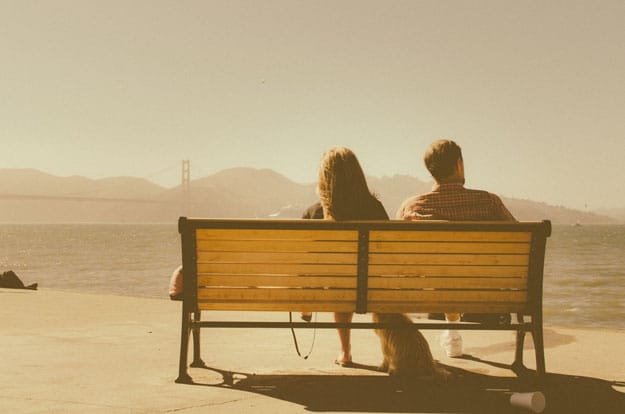 Have you ever taken a personality test and then walked around on air, feeling so completely understood by a page on the internet that describes you to a T? This happens to me EVERY TIME I take one. 🙂 It feels good, right?
My friend Anne, a great resource (and self-proclaimed geek) when it comes to personality assessments, believes that knowing your personality type helps you manage day-to-day routines, keep a handle on your energy levels, and identify when you're out of sorts and how to deal with it.
So that's the why. Now what about the how?
These 5 iconic personality tests will help you get to know yourself, as an individual and in relation to those around you (why hello, husband!).
5 Personality Tests that Will Help You Live *ALL IN*
1. Myers-Briggs Test Indicator
The daddy of all personality tests. 🙂 Often used in corporate environments. Check here for more background on the test and what the different letters mean and here for a brief summary of all 16 personalities. The description of me (an INFJ) is eerily on point, and not surprisingly, my husband and I have no letters in common. 🙂 More on that to come!
Learning how you best receive love, as well as how other people in your life receive love, is HUGE! This was really helpful for my husband and I when were were about a year into marriage and were struggling with how to really connect and help each other feel loved. Game changer.
3. The Big Five
Created by psychologists, this one evaluates you based on five factors: openness to experience, conscientiousness, extraversion, agreeableness, and neuroticism. Take a version of it through Psychology Today.
4. The Enneagram
I've heard some lofty stuff about this centuries-old study of nine types of people. They say it takes some sustained introspection to decide which of the nine you are, but once you do, a whole world opens up, teaching you where you shine, where you struggle, and how you likely interact with the other people (other numbers) in your life.
This podcast, Confront Your Junk, is a great place to start if you're interested.
5. Sanity Score
According to this NY Times blog post, Sanity Score is a "simple online quiz designed to assess aspects of your mental health, including your risk for depression, anxiety and other emotional disorders." You do have to create an account, but it's free.
I LOVE this concept for women who are wondering if they're experiencing depression or anxiety but aren't quite ready to book a psychiatrist. This is a great information-gathering first step (that you can take in your pajamas!).
5. Buzzfeed's "Which 'Friends' character are you?"
What list of personality tests would be complete without figuring out whether you are a Rachel, Monica, Phoebe, Chandler, Joey, or Ross. (I'm a Rachel.)
I'd love to hear your experience or opinions on any of these tests! Which are you most familiar with? Do we have any superfans out there?