Every now and then, when someone hears that I wrote a book on minimalism, they'll say, "Ugh, I want to declutter, but it's so exhausting! I usually give up before I get very far." 
I get that.
Decluttering means making a thousand tiny decisions, taking a thousand steps around your house, and hauling dozens of bags and boxes to your car. The process—especially if you have a lot of clutter to clear—can be physically and mentally draining.
Of course, there are things you can do to make it more fun and sustainable (think: putting on great music and lighting a great-smelling candle, decluttering with a friend, doing a decluttering challenge, etc.) but YES, at the end of a day spent decluttering, your body is going to feel it.
All of that said, what if you focused on something totally different while you were decluttering?
What if instead of thinking about how hard and how tiring it is, you redirected your brain to thinking about all of the things that are way more exhausting than decluttering?
Things like the following…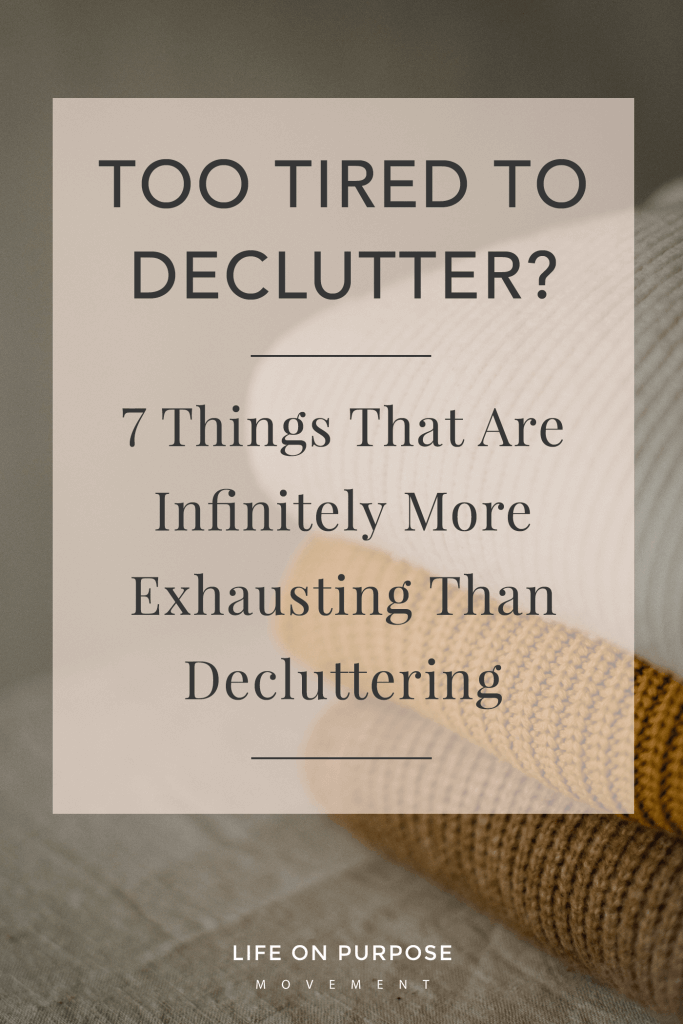 7 Things That Are Infinitely More Exhausting Than Decluttering
Not being able to find what you need, when you need it.
Constantly picking things up.
A never-ending cycle of buying and then returning things.
The dread you feel at the idea of unexpected visitors.
The hefty portion of your mental load that's dedicated to your family's STUFF.
The strain managing your home puts on all of the relationships within it.
The endless mental dialogue:

"I'll get around to decluttering eventually."
"Maybe after the kids are all in school…"
"Maybe after all the kids have left the house…"
Maybe, maybe. maybe.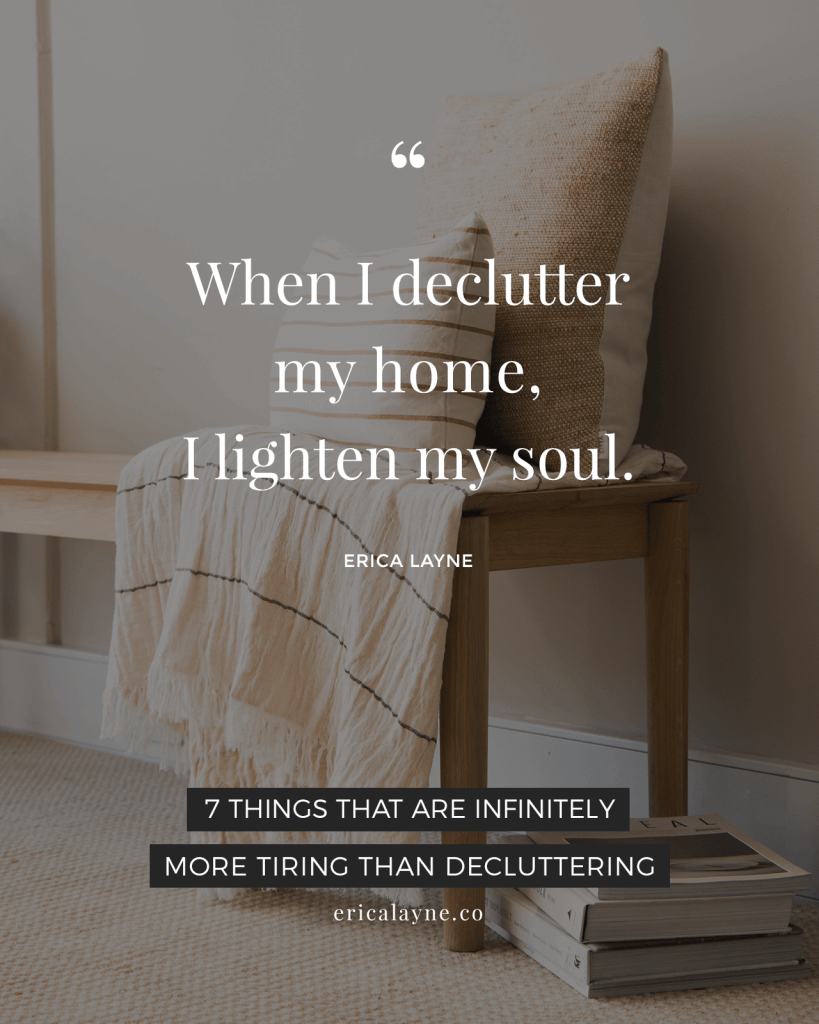 For sure, decluttering is tiring. But it's the gratifying kind of exhaustion. The kind where at the end of the day, you have something to show for it. The kind of exhaustion that allows you to feel proud of yourself.
Simple truth: Living in a cluttered space for years on end is a hundred times MORE exhausting than the time you'll spend clearing your clutter.
Declutter on!

---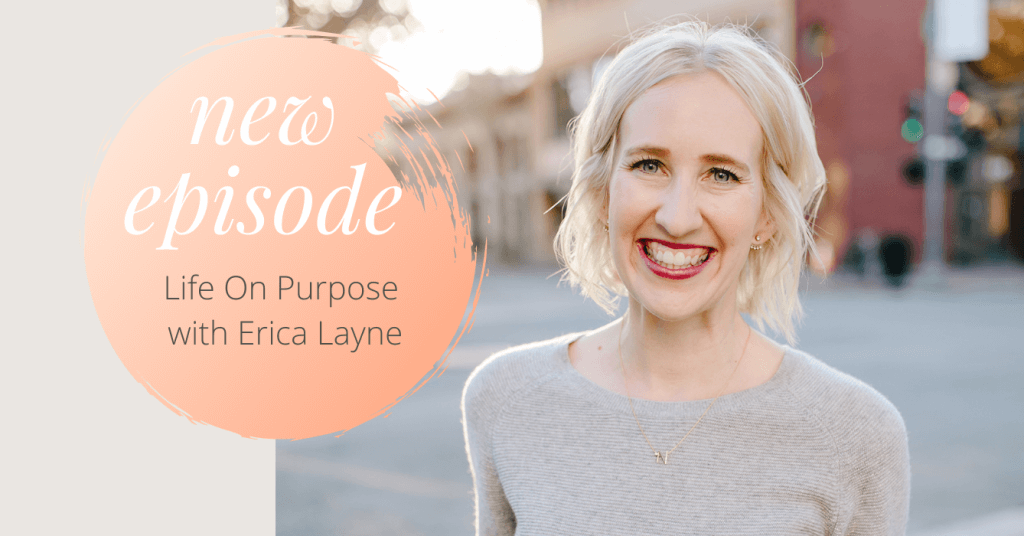 More from Episode 44 of "Life On Purpose with Erica Layne"
Here's what else you can hear in the latest episode of the podcast!
Off Ramp: A segment where I point out something I see women doing that I'd love for you to quit! Today, I encourage you to stop spending so much time in other people's heads!
What Matters Most: A segment to help us take our eyes off the nonessentials and refocus on the essentials! In this episode, we explore areas of your life that are already enough just. as. they. are.
Listen to the full episode in your favorite podcast app, or in the audio player below, and be sure to hit follow!
Apple Podcasts | Google Podcasts | Spotify | Overcast | Stitcher
Show produced by Astronomic Audio
---
xo!