I discovered minimalism when my kids were young and my house was full of hand-me-downs I didn't like and baby gear we didn't need.
In just a few years, I had gone from the wide open blocks of time and space so common in your early twenties to an apartment that felt like it was exploding with toys, strollers, furniture, clothes, and most notably, three tiny humans who operated on one speed—loud and crazy.
Overstimulated was the name of the game. And as an introvert and a highly sensitive person, I was feeling it.
The only place in our home that felt restful to me—the only spot where I could pull myself back together—was the window view from our master bed.
I'd lie on my side, watching tree branches sway in the wind on the other side of the window, and I'd gradually feel whole again. Like my nerves had been pulled back together.
Then I learned about minimalism and realized that I could bring more of that peace, that beautiful sense of stillness I got while looking out the window, into my home.
All I had to do was get rid of a lot of stuff. (Not the tiny humans, though. I kept them.)
---
This article (written by me) originally appeared on Becoming Minimalist, so pop over there to read the rest—including exactly what it means to be an introvert or a highly sensitive person, as well as three science-backed reasons introverts are uniquely suited for minimalism. ↓↓↓
---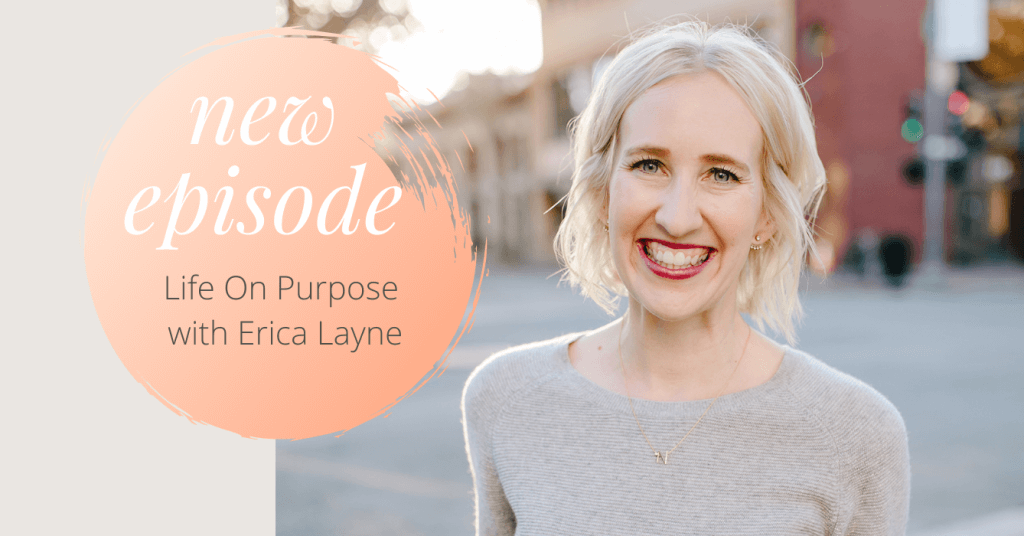 More from Episode 39 of "Life On Purpose with Erica Layne"
Here's what else you can hear in the latest episode of the podcast!
Try-On Session: A segment where I propose a new thought you can try on for size. Today's thought: When we stop desperately wanting our kids to be a certain way, we can connect with them as they are.
Off Ramp: A segment where I point out something I see women doing that I'd love for you to quit! In this episode we're talking about what resentment might be trying to tell you.
Listen to the full episode in your favorite podcast app, or in the audio player below! And be sure to hit follow!
Apple Podcasts | Google Podcasts | Spotify | Overcast | Stitcher
Show produced by Astronomic Audio
---
xo!