As I write this, it's been several months since Mother's Day, but this year, something about that weekend really stuck with me.
Around Mother's Day I always hear a certain word popping up more than usual. I see it used on social media or written on greeting cards. I hear it come up in conversation or said by speakers at church.
The word is "selfless." I realized this year that that word has never sat quite right with me.
It's beautiful that the women in our lives give so much to the people they love—absolutely. And there's something sacred in sacrifice for others.
But ten, twenty, or fifty years from now, I'm not sure I want to hear my daughter describe me as selfless.
Think about it, break down the world in your mind.
Self. LESS. Without self.
It always feels a little cliche to cite a dictionary definition, but bear with me. 😉 Oxford Dictionaries defines selfless as "concerned more with the needs and wishes of others than with one's own," and Merriam-Webster defines selfless as "having no concern for self."
Self. LESS. Without self.
If selfless means having no concern for yourself, is that really a concept we want to aspire to? It is a message we want to pass down to our kids?
I want to raise my sons and daughter seeing me have concern for myself. I want them to see me care for myself so completely that I'm able to show up in the world as the person I really want to be—the woman I believe I'm meant to be.
It's okay to have concern for yourself.
Concern for your physical health, your mental health. Concern for personal growth and development. Concern for your spiritual life and your sense of wholeness within.
Maybe "selfless" shouldn't be the goal.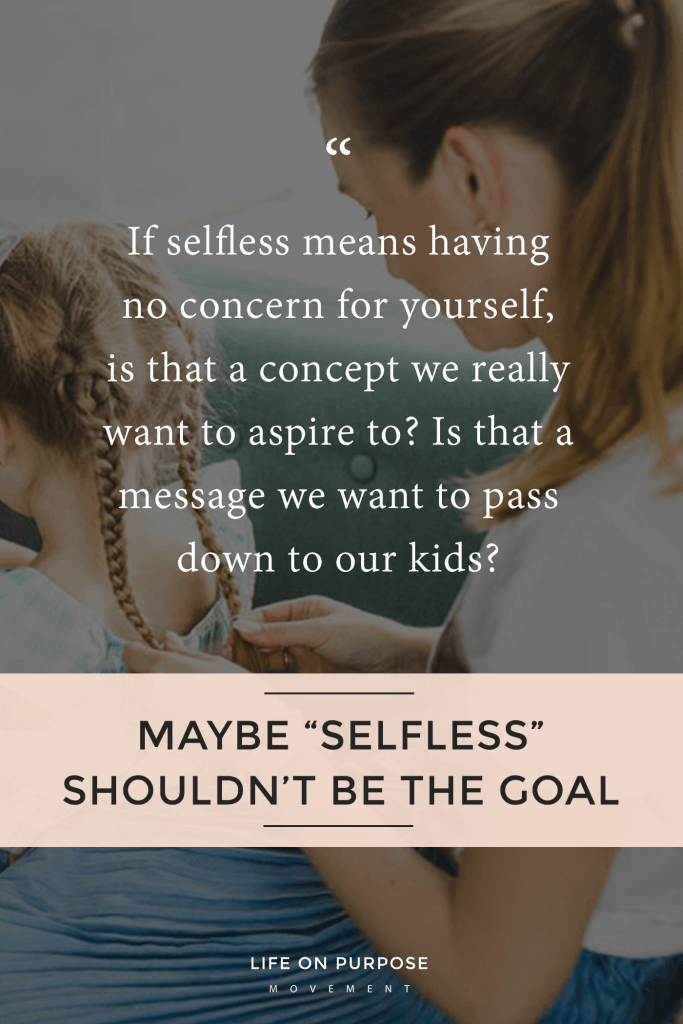 xo,

I would LOVE to hear your thoughts on this! Has the word "selfless" ever rubbed you the wrong way? Is it something you're striving for? Let's discuss!
---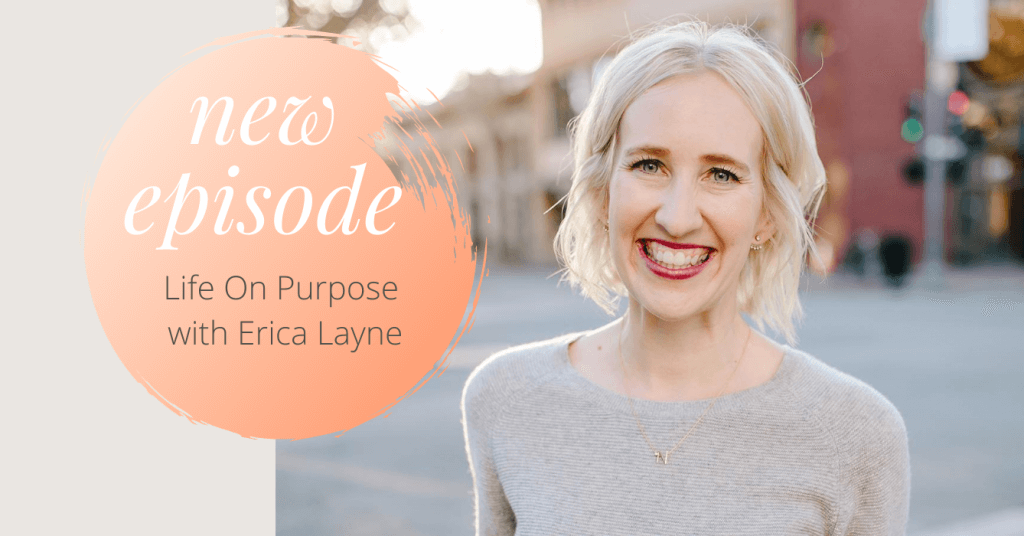 More from Episode 3 of the podcast!
Here's what else you can hear in the latest episode of Life On Purpose with Erica Layne:
Self-Care Spotlight: A segment where I remind you not to neglect the person you spend alllll of your time with—yourself! Today, I share why I don't think you need a whole spa day in order to restore yourself.
Introvert's Corner: A segment where I share a tip for those of us who replenish ourselves with time on our own! In this episode, I talk about why accepting all parts of your personality might just be one of the best things you can offer your kids.
Could your overwhelm in motherhood be connected to your introversion? If so, I've got seven specific tools that helped me ditch overwhelm and burnout as an introverted mom, and I'd LOVE to share them with you. Visit here to jump into my 7-day challenge, Talked Out, Touched Out: Learn to THRIVE as an Introverted Mom.
Listen to the full episode right here (be sure to hit subscribe!) or in your favorite podcasts app!
Apple Podcasts | Google Podcasts | Spotify | Overcast | Stitcher
---
Show produced by Callie Wright