I distinctly remember telling my friend about a far-off dream: a page-a-day calendar filled with quotes to help women live with more authenticity and JOY.
Three and a half years later, I get to share that this tiny idea eventually became a prototype (and then a second, third, fourth, and fifth) and now is a fully-developed prodcut that I hope you'll love!
View and order one here! 👇
The Authenticity Calendar: A hand-selected and beautifully designed quote for every day of the year.
How To Use It
Display the calendar on your desk, next to your bed, or in the heart of your home
Showcase each day's quote in the slit on the top of the box
Save your favorites, pass them on to friends, or simply place each day's quote at the back of the stack after you're finished with it—allowing you to reuse the calendar year after year.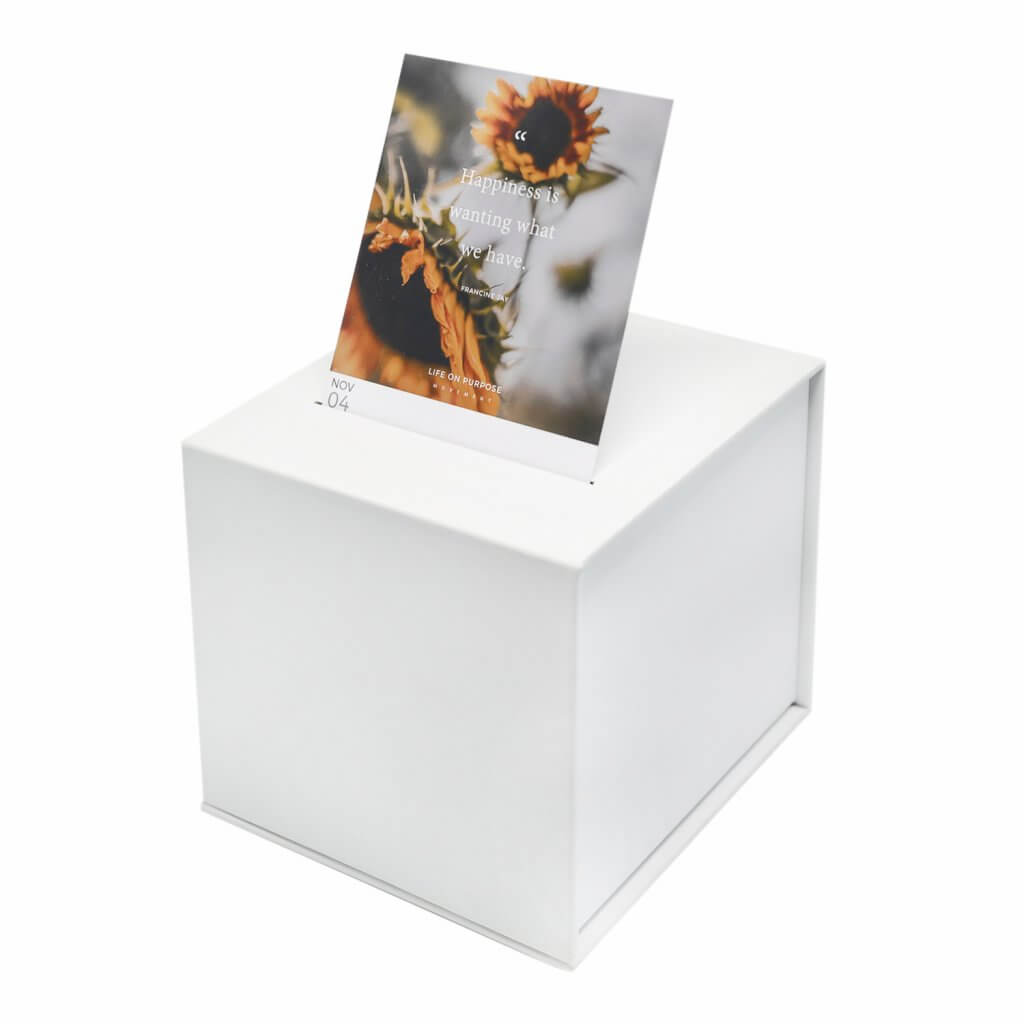 On Sale for 7 Days!
In celebration of its release, the calendar is on sale for $29.50, which is more than 20% off. 🎉🎉
Sale closes Monday night (September 28) at 9:00pm Pacific.
Gift-Giving: The Authenticity Calendar makes a BEAUTIFUL gift, so I hope you'll consider getting one for yourself and one for someone you love. ❤️ (Last year I had customers who bought as many as 20 for all of their friends!) Besides, now's a great time to get a head start on your holiday shopping! 😉
International Shipping: I'm sorry to say that our options are limited, but if you really want to get your hands on a calendar, read HERE for what we suggest.
The Cutest Fulfillment Team You've Ever Seen: All units are stacked in my garage right now (🤣), and I've got the best fulfillment team you've ever seen. (Most members are under 5 feet tall.) This project has been both a labor of love and a family affair, and we're SO grateful for your support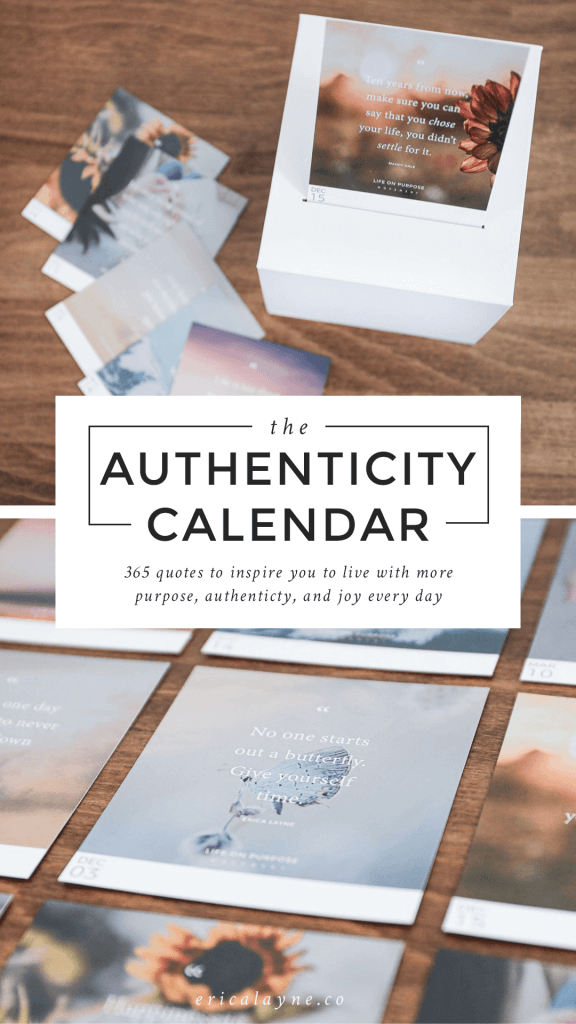 More than anything, I hope the calendar helps you find more acceptance with yourself and more confidence in who you are. ❤️❤️
Check it out and grab one for yourself or a friend! The Authenticity Calendar: 365 quotes to inspire you to live with more purpose, authenticity, and joy every day!
Sending love!