What could you live without?
If you had no idea that apples could be cut with a special kitchen gadget, would you ever miss it?
Have you ever lived with less than you currently have? If you're honest with yourself, are you happier now than you were then?
I love to stretch my brain with questions like these. 🙂
My kids, for example, grew up with at least half (probably a quarter) of the toys that most of their friends had. They never knew the difference and therefore… never missed them!
If anything, when they visited a friend who had a ton of toys, they'd later say something like, "It must take a lonnnnng time to clean up their room."
There is so much freedom in owning less. In using the same two knives for everything you do in the kitchen. In being able to find what you're looking for because it's not buried under junk.
So… What could you live without? Read this list, and let me know what you're on board with—and what's a hard no! 😂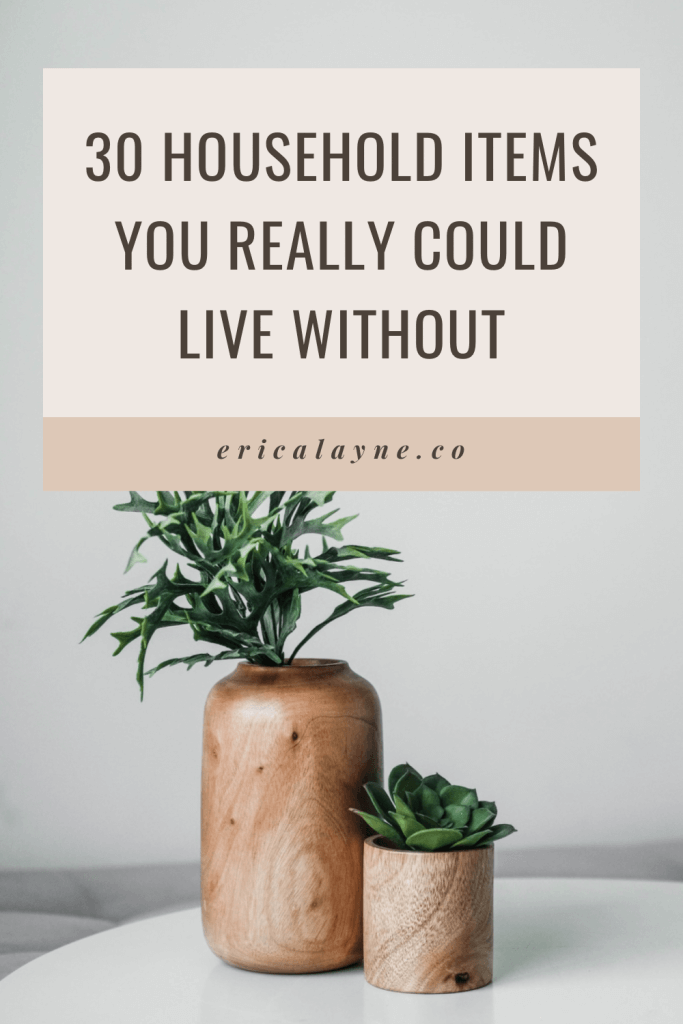 30 Household Items You Could Live Without
Bag clips
Dingy dishtowels
Dull knives (You know you use the same sharp one over and over!)
Old coupons
Take-out menus
Restaurant sauce & utensil packets
90% of your cookbooks
Toaster oven
Food processor (A great blender can do almost the same things.)
Dated technology: CDs, USB drives, videos, DVDs, phones
Cords that you can't name or don't recognize
Seasonal decorations (Decorate with nature instead!)
User manuals (You can almost always access these online now.)
College textbooks
High school yearbooks
Magazines & store catalogs
Scrapbook supplies (Many of us have moved to digital memory-keeping)
More than one set of towels per person or bathroom
More than one set of sheets per bed
Clothes that don't fit your current lifestyle (for example, dressy pieces you wore to work before you started working from home)
Extra hangers
Buttons
Under-used toys
Under-used pet toys & accessories
Unused exercise equipment (machines, weights, mats, bands)
Extra water bottles
Picnic basket
Dried-up pens and craft supplies
Hotel freebies (shampoo, body wash)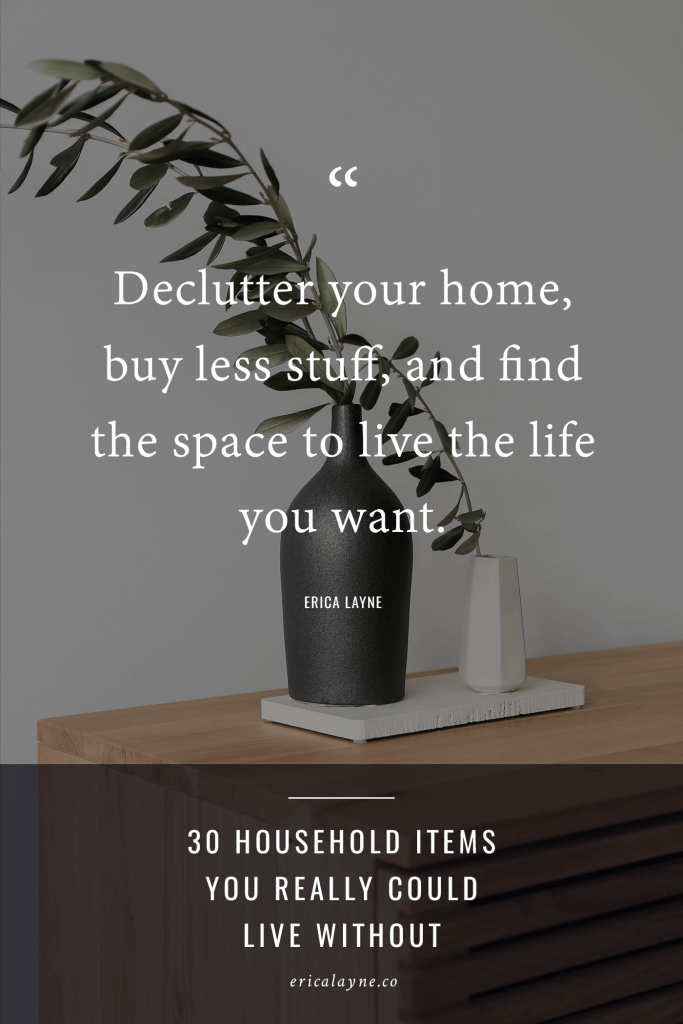 Declutter your home, buy less stuff, and find the space to live the life you really want. ❤️
xo!

---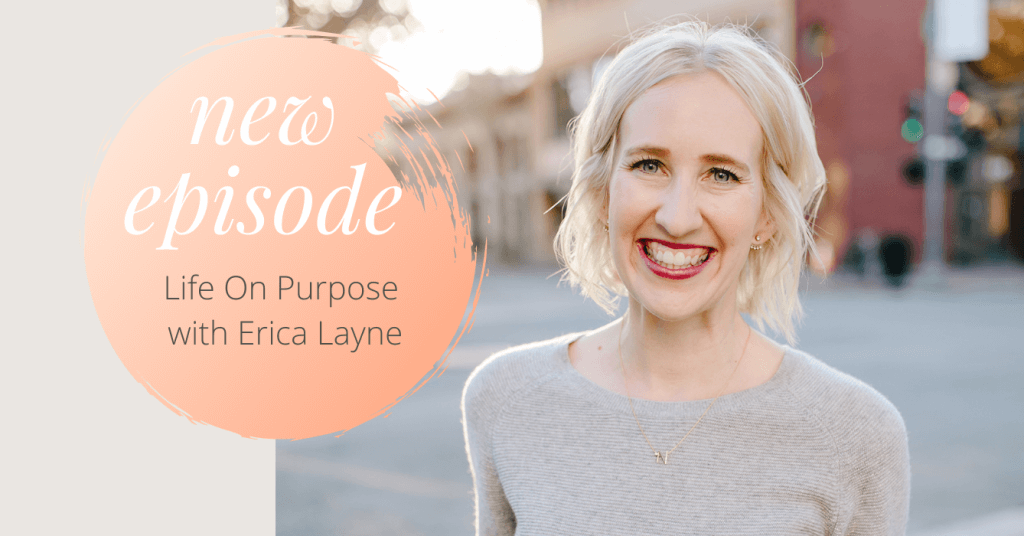 More from Episode 40 of "Life On Purpose with Erica Layne"
Here's what else you can hear in the latest episode of the podcast!
Self-Care Spotlight: A segment where I remind you not to neglect the person you spend all of your time with—you! Today I share the teeniest, tiniest piece of advice that can improve almost ANY situation: Take better care of yourself!
Off Ramp: A segment where I point out something I see women doing that I'd love for you to quit! In this episode we take a shallow dive into how self-judgment might just be self-inflicted suffering. (No more!)
Listen to the full episode in your favorite podcast app, or in the audio player below! And be sure to hit follow!
Apple Podcasts | Google Podcasts | Spotify | Overcast | Stitcher
Show produced by Astronomic Audio