If you're like me, you read helpful ideas all the time but rarely get it together enough to try them out. To give you a little extra boost for your mealtime conversations, I made a quick printable that sums up each game—without my delightful commentary. Haha.
All you have to do is click here or on the image below and then print the PDF. I've already taped mine inside one of my kitchen cabinets for easy reference later!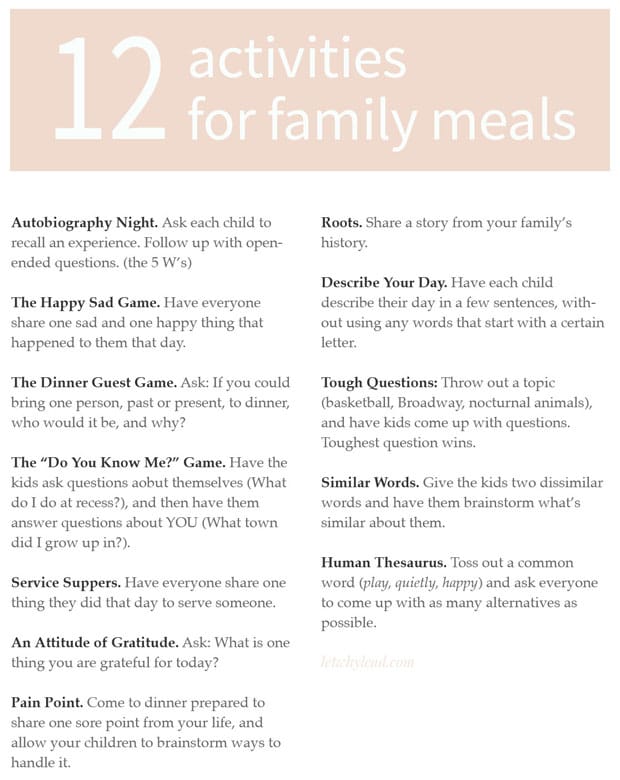 Bonus! I've got one more dinner game that is perfect for spring:
Babies or Eggs. Ask your kids what animals that lay eggs and what animals have babies. (Some ideas: The chicken, platypus, ostrich, and alligator lay eggs. The bat, seal, and anaconda have babies.) Hope you all have a beautiful Easter!
If you haven't seen them, check out the original posts in this mini-series: 8 Easy Alternatives to Family Dinner and 12 Activities for Family Meals.