My son's eyes bore the plump pinkness of a day spent in water and sun.
We had just returned home from our first swim of the season, and as we climbed the stairs, I reminded the kids to hang their towels on their hooks.
Our 6-year-old son grabbed his striped, vibrant towel, and instead of hanging it on the hook like most people would, he grabbed it by one end, draped it gently over the hook, and twirled it in slow, clumsy circles until it was haphazardly wrapped around the hook.
Once it was half on, half off—but clearly met Mom's standard of being "hung"—he grunted in satisfaction and dashed off (like the cute little animal most 6-year-old boys are).
It was so different than the way I would have done it. In my mind, his process was considerably less efficient. But in his mind, it was considerably more fun. And in the end, the result was more or less the same.
Since this moment, I've often thought about what a fitting metaphor it is for the way we all live our lives.
What seems like the answer for me isn't necessarily the answer for you. What seems like the simplest, clearest path for me may not be the path you're interested in taking.
Take a the style of a home, for instance.
Minimal and tidy.
Eclectic and casual.
Cluttered but sentimental.
Each one likely reflects the owner's lifestyle—not just her design taste.
This is why I'm cautious in my writing not to tell you how to live (just because *I* might live that way):
Your way and my way do not have to be the same.
We can celebrate each other's uniqueness and believe that no matter the state of our homes, the size of our families, the pace of our lives, the root of our faith—we belong to each other. There isn't one right path. (Or one right way to hang a towel on a hook.)
That said…
I believe we lead happier lives when we know ourselves.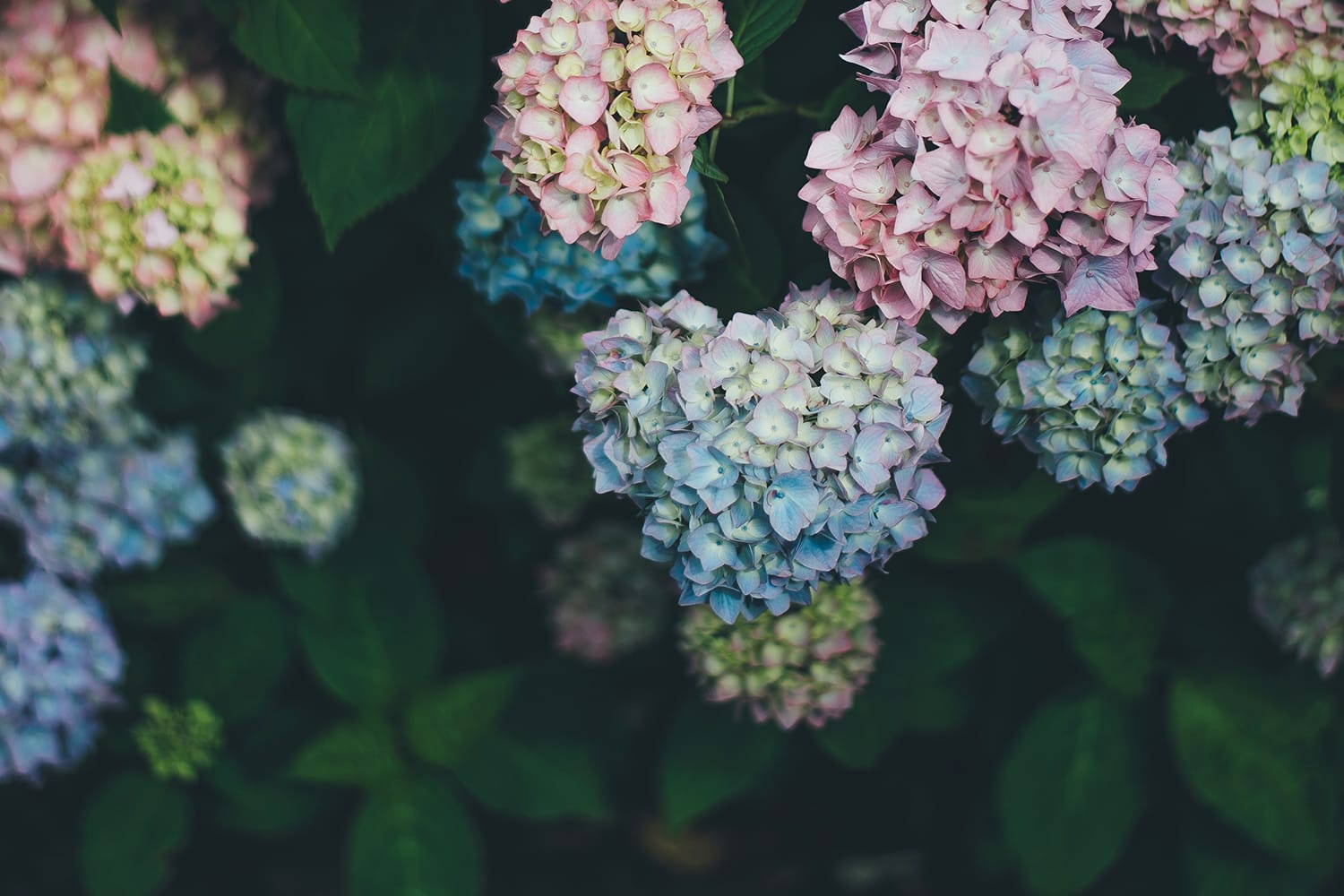 When we know what makes us tick, what lights us up, we can capitalize on that energy and allow it to spill over into all aspects of our lives. We can find purpose and contentment when we live out our whys.
The question then is, what is your WHY?
What are your deepest intentions, your core values—What do you prioritize over everything else?
Because of my focus on living purposefully, I occasionally get emails like this one:
"I'm 36 years old and have no idea what my why is. Unlike other people around me, I don't feel like my life has any great purpose. There's nothing I can do that no one else can."
(Tugs at your heart, right?)
I think some people are lucky enough to sense their calling and pursue it with certainty. Others of us? God lets others of us struggle.
But that's okay. There's beauty in the struggle, in the not knowing.
And whether you struggle until the point when you know, or you struggle lifelong and find nothing but bits and pieces along the way, the search alone can give you purpose—and empathy.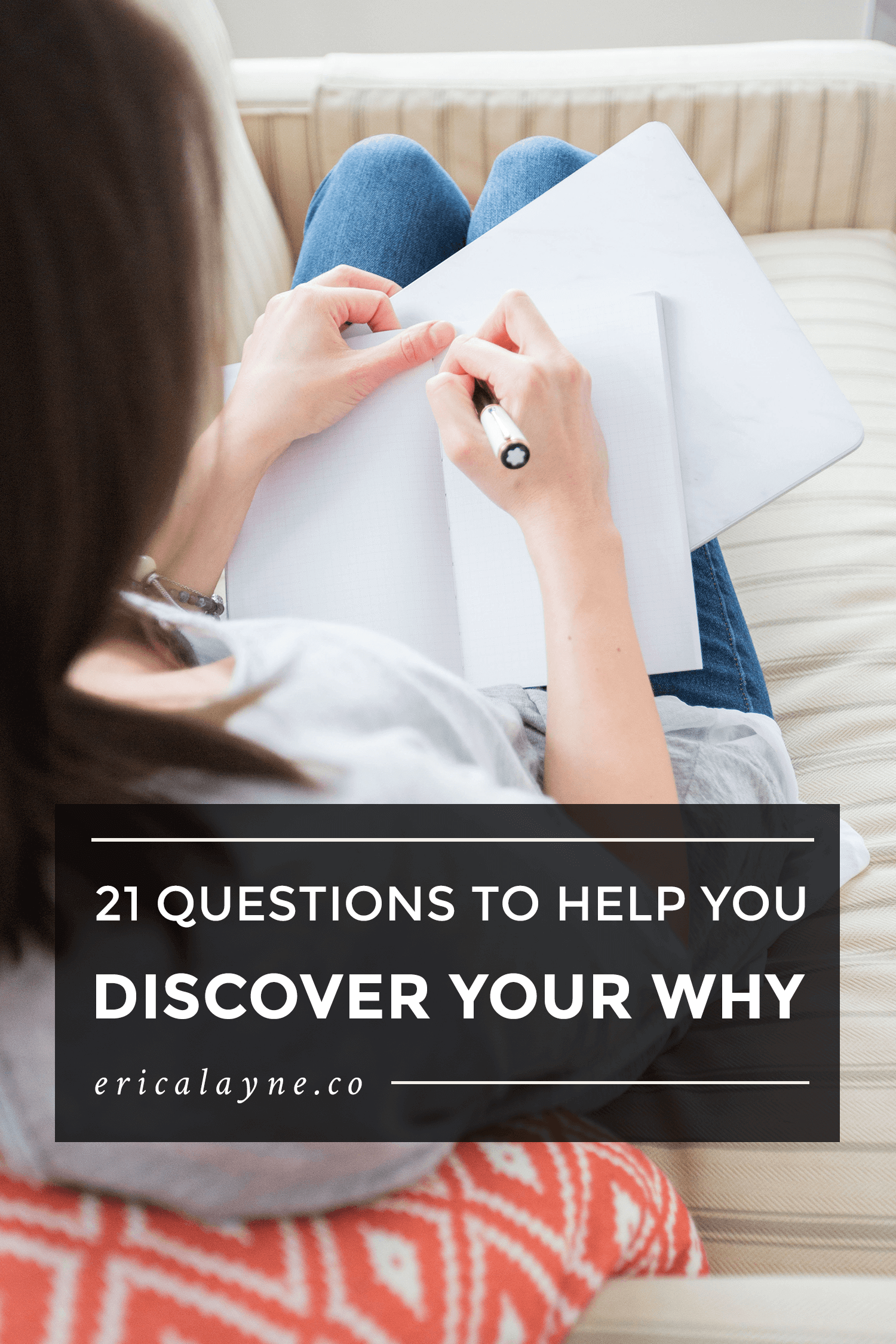 For you and for my new friend who sent the email above, I've written 21 questions to help you discover your WHY—your purpose.
I can't promise you'll suddenly find your life's one great calling, but I do think you'll gather more breadcrumbs, that you'll put together more pieces of the puzzle that will lead you to a happier and more purposeful life.
Just enter your info below to have a PDF of the questions sent straight to your inbox.
Thank you so much for being part of our movement!