When I said my family would make up dorky handshakes and wear retro family T-shirts, I meant it. 🙂
Family identity is more than something we talk about during the occasional family meal. It's something we work together to define; it's something we post on our walls. It's something we think about on taco Tuesday or pizza Friday or during any other tradition you do regularly.
And yes, it's even something we can wear.
Whatever it takes to help it sink in, right?!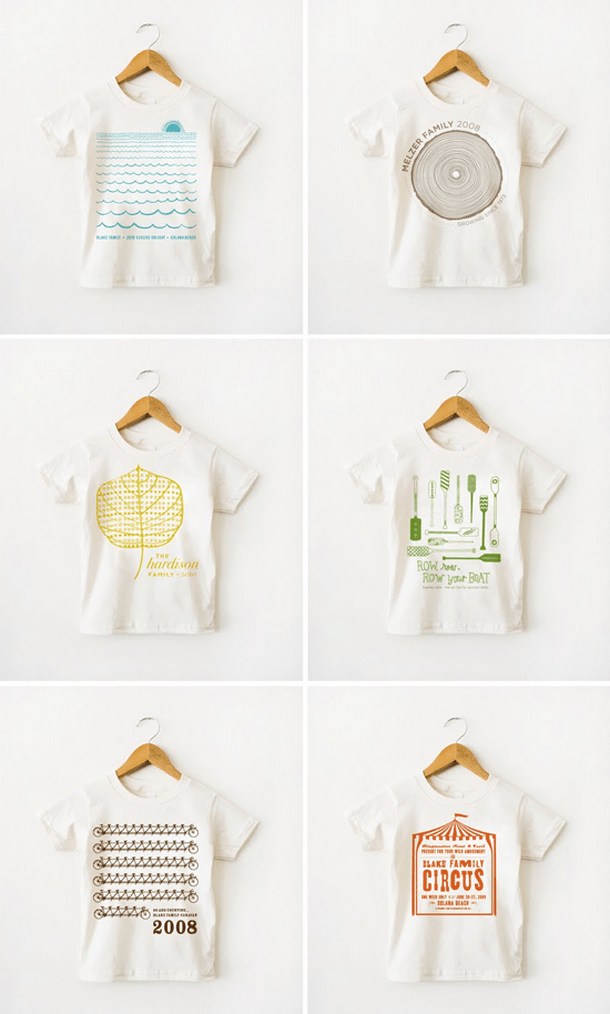 Here's a little roundup of sources and inspiration, for those of us who want to bring family T's back into style!
1. The above image is a collection of T's at kinshirts.com. I die over how cute and fresh they are! You buy the customizable digital file and then apply it to shirts of your choice. It's not the cheapest option, but definitely a winner for the on-trend family. 🙂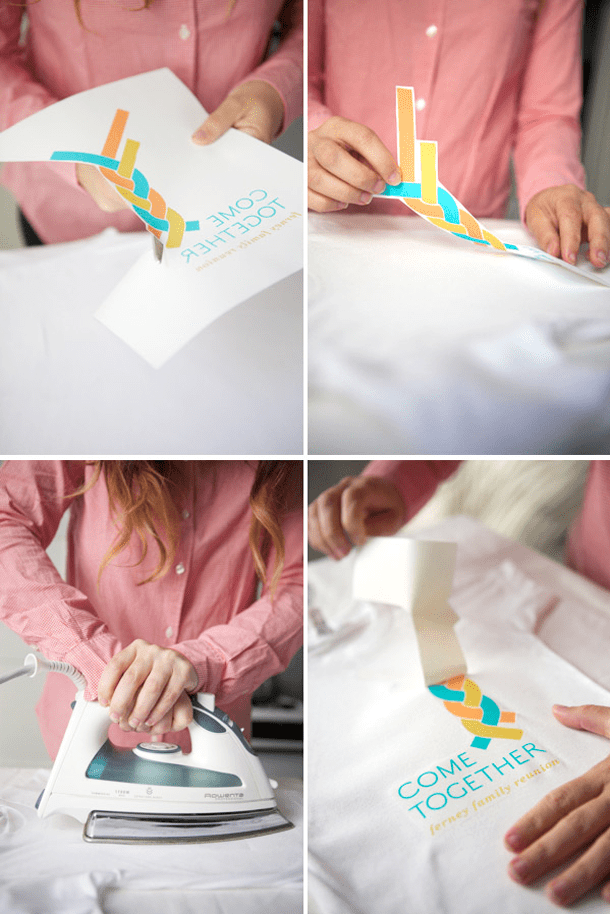 2. This is a free download from Oh Happy Day. "Come Together." Classy and…free!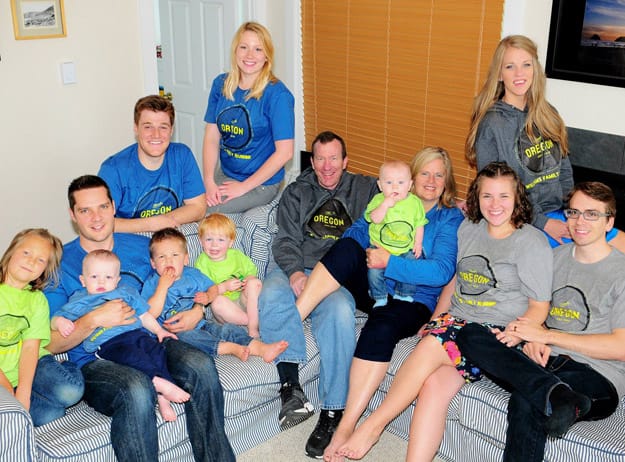 3. For your inspiration, this family did a collection of tops rather than just one. Royal blue, lime green, and gray. Short sleeves, long sleeves, and sweatshirts. I love that they had so many options to ensure that everyone really likes and will actually use what they get. For the design—the rings of a tree trunk, outlined by each family member's name. I hear the kids love to point out their name at night when they put on their shirts for pajamas. (I'm related to this good lookin' crew!)

4. Oh my, this family is awesome. Every Memorial Day they celebrate what they call the "Death March" by visiting family graves in three different locations. The shirt design is an image of the antler-clad barn they're standing in front of in this group photo. The property has been in the family for generations, so it's the perfect place to kick off the march. Pretty great way to connect with your past, right?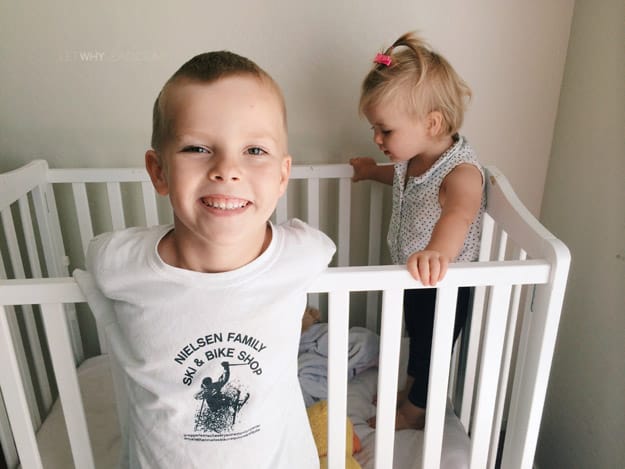 5. I had to include this shirt my extended family recently made. Skiing and biking is totally the family thing, so "Nielsen Family Ski & Bike Shop" is the perfect insignia for us. (We won't mention the serious concussion one of the guys got on the mountain the day after these shirts were passed out!) It makes me so happy when my kids wear them. I hope they know what a great thing they're a part of.
6. These "Wii Will Rock You" shirts would be awesome for any hardcore Wii players out there. What a fun way to take family game night to the next level! (Not pictured.)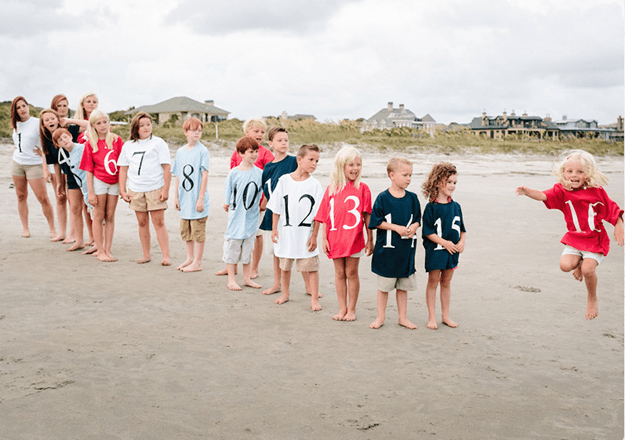 7. It doesn't get much simpler than numbered grandchildren!
That's it for now! If you have any other printing sources or photos of your own family's designs, please feel free to send them my way! (letwhylead at gmail dot com)
Does your family have a shirt?