Today, my family and I would have been Italy-bound. Instead, we're… home-bound.
We'd been saving and planning for this trip for two years. We'd put hours into pinning down places to see, what order to see them in, where to stay, and even what we'd EAT. #foodloversunite
We were so excited to see our family that's living in northern Italy right now—including meeting a brand-new niece for the first time.
And because we were lucky enough to do a trip like this two years ago, we knew what an impact this experience would have on our kids' identities and impression of the world.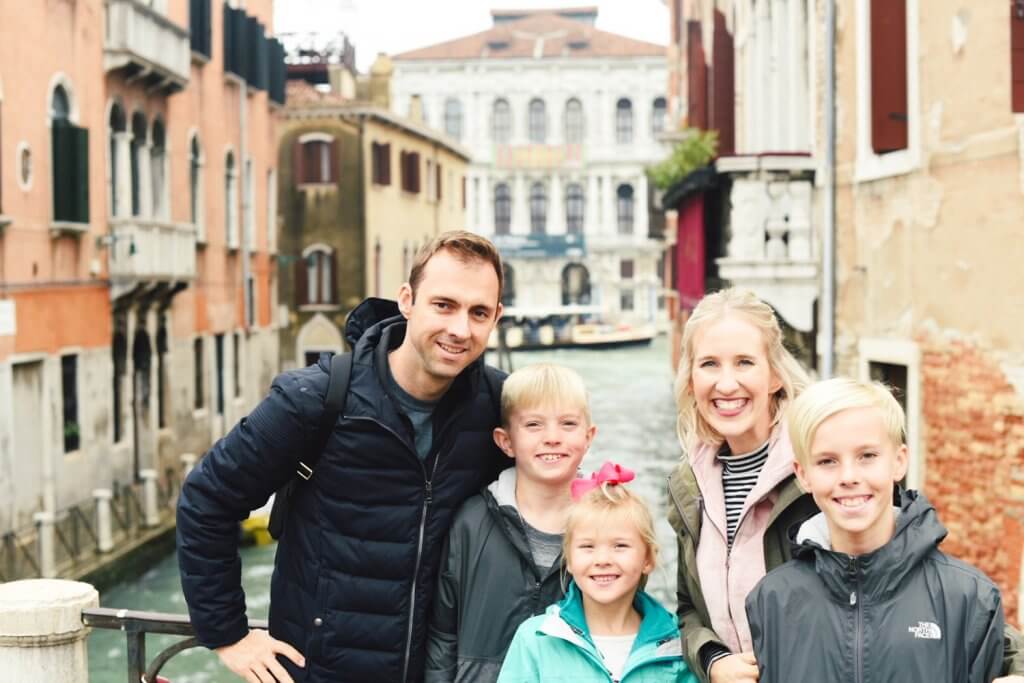 So like you'd like imagine… It was hard to tell our kids that they wouldn't have the chance to fight over who got the window seat on the plane… or to explore Italy with the uncle they idolize.
It was hard for my husband and me to accept that the plan we'd labored over was now once again just a dream.
And of course, it's been hardest of all to watch the news break, as hundreds of deaths are reported daily in that beautiful country.
We're Surrounded by Loss Right Now
It's a strange, strange time. A time when losses are all around us—ranging in weight from lost events and vacations… to lost childcare and work… to lost community and normalcy… to the heaviest loss of all, health and LIFE.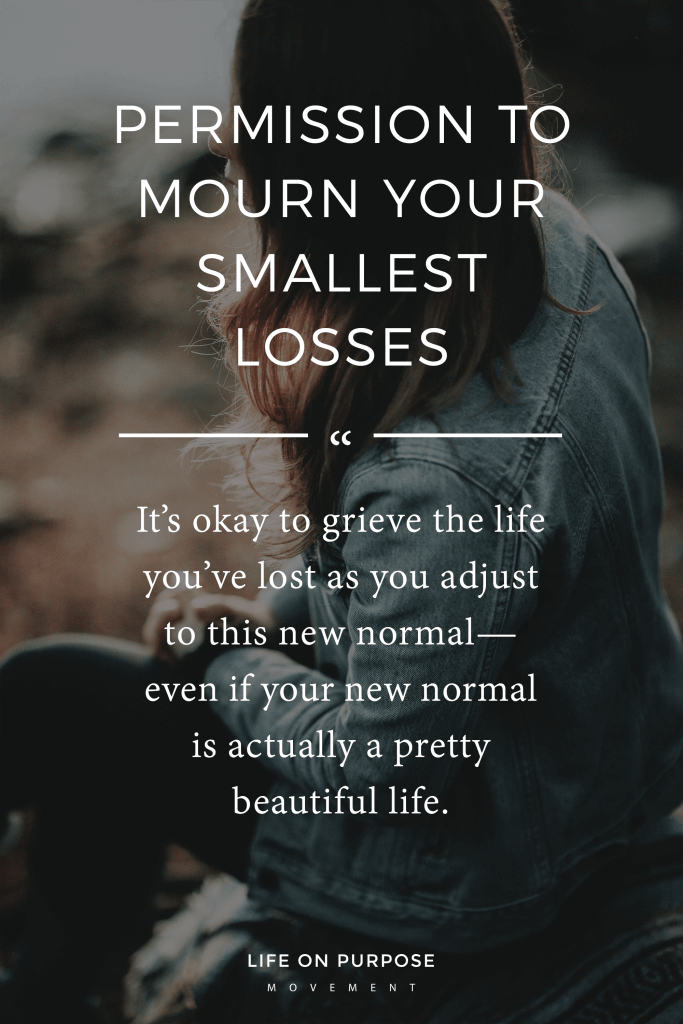 Every Loss Matters
But even with all of the heaviness around us, I wanted to take a moment just to say:
It's okay to mourn the small losses.
It's okay to feel sad about a cancelled trip.
It's okay to feel sad about your gym being closed.
It's okay to feel sad about not being able to see your extended family right now—or to give a loved one a hug.
It's okay to mourn your daughter's missed prom or your son's missed t-ball season.
It's okay to miss your kids' teachers more than you've ever missed anyone in your whole entire life! (Just me?)
It's okay to grieve the life you've lost as you adjust to this new normal—even if your new normal is actually a pretty beautiful life.
It's alllllll okay.
Feel what you're meant to feel, and allow others to feel what they're meant to feel.
It's not a competition over who has it the hardest, and empathy—both with yourself and with others—is ALWAYS the answer.
xo,

---
Is Your Stress & Anxiety High Right Now?
You are not alone! This is an INTENSE time, and it comes with a thousand different challenges. But of the challenges I'm hearing about most is the constant, exhausting hum of stress and anxiety—and I want to give you the tools to fight back!
I've poured my heart into a brand-new guide called, "From Stressed to Centered: 8 Concrete Steps to Fighting Stress & Anxiety During the COVID-19 Pandemic."
It's possible to find peace even during these unrestful times!
---
PS. If it helps, drop one thing—even the SMALLEST thing—that you MISS right now because of the pandemic. ("I miss ______.") Remember: Nothing is too small. We get you!