"Taco Bell! Burger King!"
"Dad, look! It's a Pizza Hut!"
I was 12; my sister was 9. We were in Puerto Rico with our parents—a trip we had looked forward to for months. But do you know what we did straight through the vacation? We complained.
I mean, yeah, we stayed in a beachfront condo on a tiny island only accessible by boat, and we snorkeled above a wrecked ship, long ago overtaken by moss and seaweed and the fish that call it home.
But we were preteens, and we were hard to impress.
Our parents wanted us to eat at the local spots, to try foods a couple of desert-dwellers from Arizona had never even heard of.
All we wanted was to eat at some place familiar, and we sure as anything let our parents know it.
Now, of course, the tables have turned; it's my turn to be the parent. And every time my kids launch into full-on fits about what I've prepared for dinner (pasta with white sauce? how dare I??), I see myself whining my little heart out in the backseat of a Puerto Rican rental car.
(I imagine God up there with a half-smile on his face. I totally had this coming.)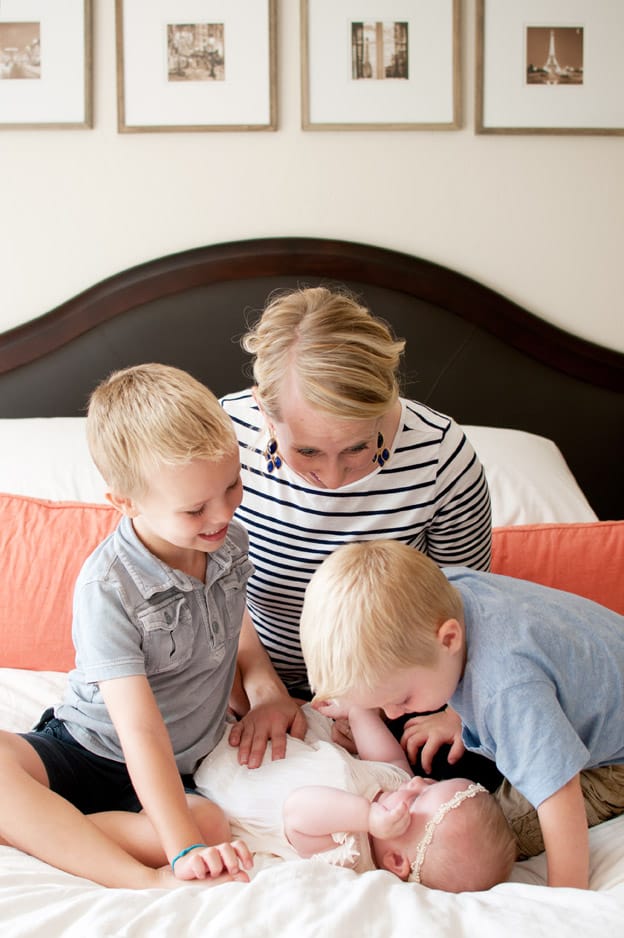 As our kids move out of the toddler years and into the full-on childhood years, I'm finding it more of a challenge to help them stay positive. Our meals are punctuated with an analysis of to what degree they like (or dislike) the food. After a full day of school, their moods are subject to change with the winds. Entitled attitudes crop up in surprising places…
#yougetit
Which brings me back to my mission: to cultivate a family culture that equips them to look for the good in anything they face. A few concepts have served us well so far, and I have a feeling I'll be holding onto them with a death grip during the years to come. 🙂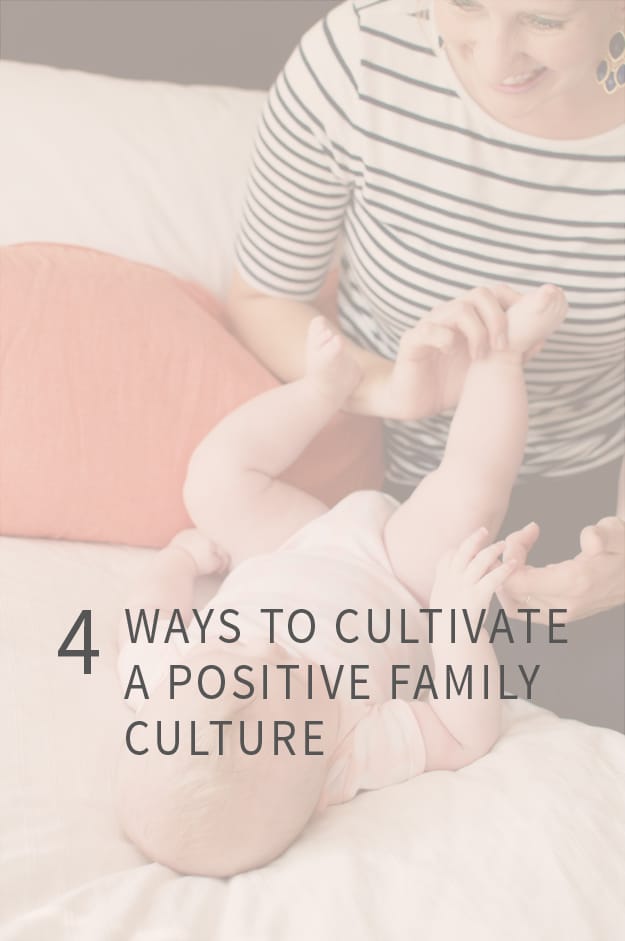 1. Live, walk, and breathe gratitude
"The words you speak become the house you live in."Hāfez
I think that says everything I could say about gratitude. Whether it's gratitude journals or nature walks or a meal-time habit, sneak it in wherever you can. Your words become your house. 
2. Own your message
As a parent, I hesitate to sound like a broken record. I can just see them when they're teenagers rolling their eyes as I say the same thing I've said since they were tiny. But you know what? Repetition works. The messages we reiterate year after year become a part of them. So keep at it: own your message.
To help you think through your message, I can't say enough about creating a family purpose statement. In fact, I even wrote an book on it! I'd love for you to check out How to Craft a Family Purpose Statement on Amazon. (Thank you!)
3. Help them look outside themselves
When you begin parenting "older kids" (and by that I mean, anything beyond toddler-hood), you see every opportunity for service through a new lens. Each becomes a chance to help your kids step outside of themselves, to think beyond their own wants and needs, likes and dislikes.
Not surprisingly, kids don't see these opportunities as well as we do. They can all use a little…coaching. 🙂
Need some ideas? Try these simple 20 kid-approved acts of kindness.
4. Praise them like nobody's business…
…when they independently do any of the three above.
I can't think of any parenting principle that has worked better for me so far than this. Got a new baby in the house? Praise the older sibling like crazy! Got two kids you want to become besties? Point out any and all positive interactions! That swell of pride a kid gets when he feels noticed can take you so far in creating a positive family culture.
If you need a tangible reminder for this one, try a "caught you being kind" jar, where you fill a jar with cotton balls for every time you catch them doing good. (Reward once the jar is full.)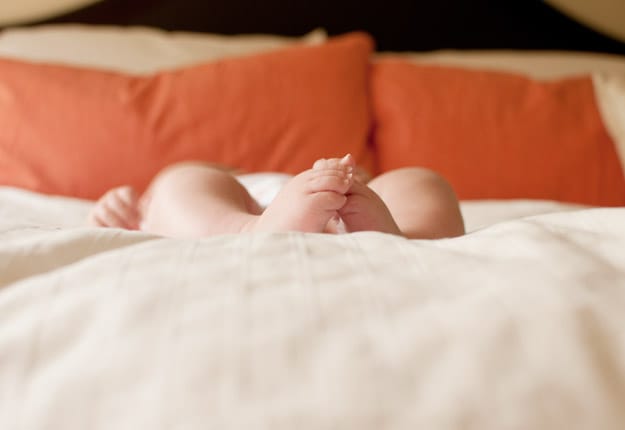 Want to hear the best news of all? All of these concepts help me stay positive too. And during this season of life, with little people rebelling against the cream sauce or the fact that I asked them to wash their hands, I really need that. 🙂
Okay, you experienced moms and dads! Do you have any tips to add? How do you keep your family focused on the good? 
---
How to Craft a Family Purpose Statement: A Guide to Discovering the "Why" of Your Family and Building an Identity that Will Stay with Your Children Forever