Hey friend!
Thank you so much for your interest in Declutter, De-Stress! As I evolve as a writer, coach, and human, my products evolve too. Declutter, De-Stress has been replaced with my new decluttering course, LIGHTER.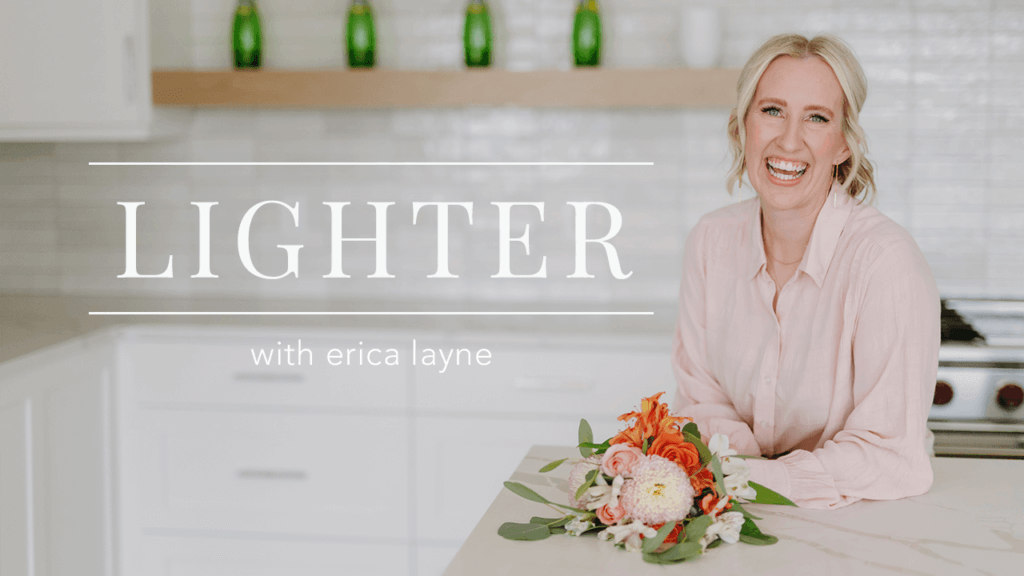 LIGHTER combines my years of experience helping women declutter with the hundred hours I've spent as a 1:1 life coach, helping women—busy moms just like you—through their stumbling blocks.
In LIGHTER, I'll teach you what to get rid of, but more importantly, I'll teach how to change the way you think about your stuff, your home, and yourself—so that you never have to declutter your entire home again.
Learn more and jump into LIGHTER here! I'd love to have you!
xo,