If you've ever been to the beach as a mom, you know it can be surprisingly hard to relax. The baby shoves a handful of sand into her mouth while your preschooler collects feathers (gross) and drapes seaweed around himself like a necklace (also gross).
You're preoccupied with when to put on the next layer of sunscreen, and heaven knows that within five minutes there is more sand ON your beach blanket than off it.
Because my family is lucky enough to live close to beautiful, Northern California beaches, our family has been making beach trips since our first son was just a few months old. (He's six now.)
Only last Saturday did I realize how rarely I've played at the beach.
Over the years, I've relaxed for minutes here and there, when my husband was busy burying the boys or some such thing. But overall, I've been guilty of what many of us moms do: overthinking it.
But in the last few months, as I've focused on wholehearted living, I've become more purposeful about play.
The easiest differentiator, for me, at least, is that play means we are "outside of time." I love that phrase.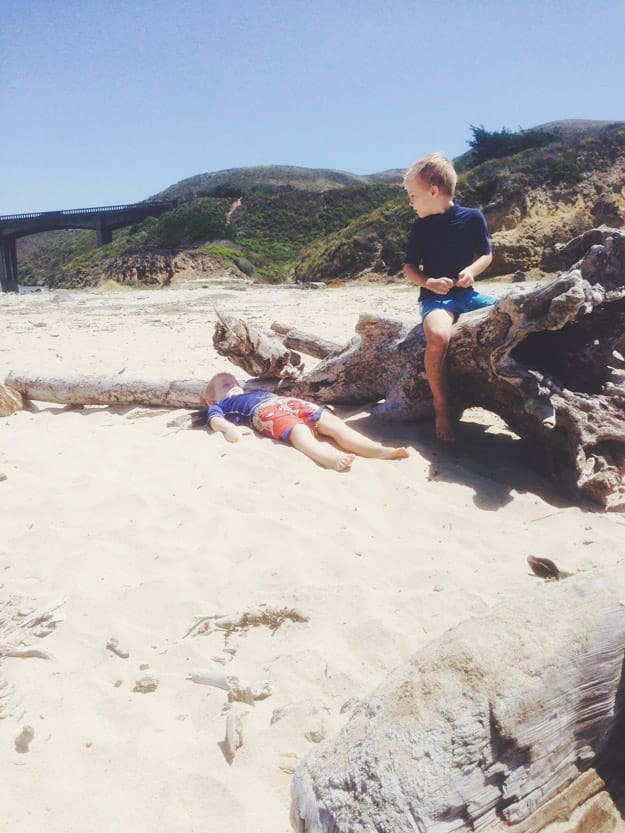 As I watched my boys drag logs to create their "driftwood spaceship," I was in awe of how completely "outside of time" they were. I actually felt a twinge of envy over how easy it is for them to switch over into the realm of timelessness.
It's not easy for me anymore. Not at all.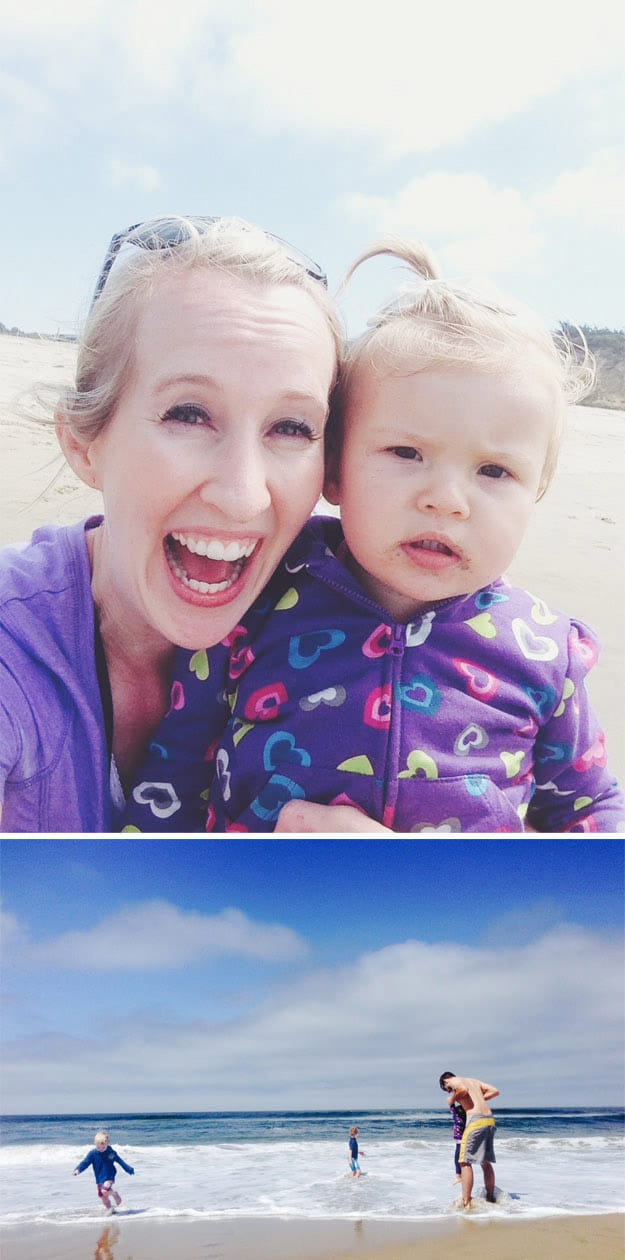 But then I followed Quinn down to the waves, and before long, all of us were up to our knees in the frothy water. Chasing each other, dodging the big ones, lifting the baby at the last minute to avoid a soggy diaper. 🙂
As we trekked across loose sand to get to the parking lot, I thought about how for those 20 minutes, I had been outside of myself. Outside of time. It wasn't the three hours of play that my kids had gotten in, but it was something.
And it felt amazing.
That's when I realized that for moms, play may be as much about recognizing it as it is experiencing it.
Let's look for those "outside of time" moments wherever we can find them.