In the car, she's always reaching out to hold her brother's hand or just rest her hand on his arm. When she was tiny, he would feed her a bottles in the car when nothing else would keep her from wailing. As she grew, he'd hand her toys or fruit snacks; he'd distract her by pointing out birds flying in the sky or dogs walking on the sidewalk.
Two Saturdays ago as we drove out to the coast, I snapped the above photo, hoping it would help me remember their interactions long after they've graduated from our backseat.
A few hours later, Trenton found himself losing grip on a log he'd lifted at the beach…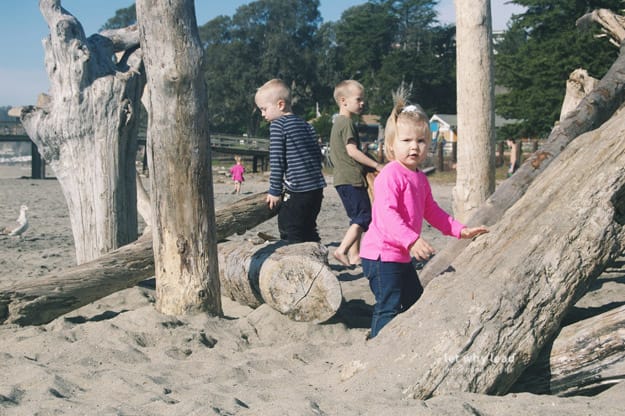 To keep it from landing on Quinn, he lost an entire fingernail.
Our beautiful morning ended with a scramble to gather beach towels and sand toys—and urgent care locations, via our phones—as we led a dazed boy to the car.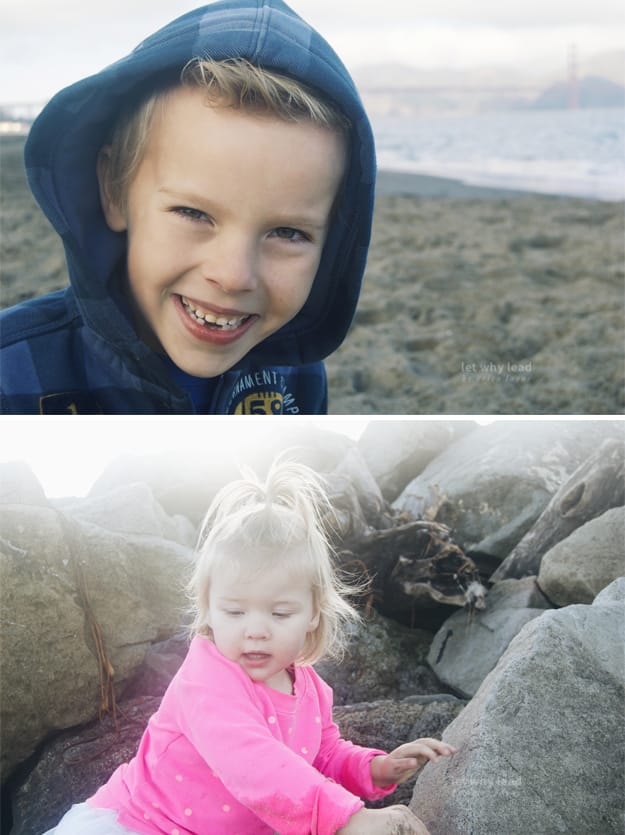 I know as well as anyone that Trenton got himself into this situation, holding a log he couldn't fully support with his little sister underfoot. But in the moment immediately after that log thumped onto the sand—during the single instant before he registered the pain—he and I locked eyes, and I could see his relief. Relief that his sister was fine. 
Since then, I've been watching my children's relationships with a little more wonder.
Giving them a sibling is giving them a million chances to practice sacrifice. A sibling provides continual tension:
I want / you want…
I need / you need…
Our family—right now—is the training ground for all their future interactions. Peers, co-workers, sales clerks, spouses.
So today, instead of cringing when their noise level is reverberating throughout the house, instead of losing my cool when their arguing feels like nails on a chalkboard, I'm going to step back and remember what a gift it is that they have each other.
(Albeit one less fingernail.)
---
Related: 8 Ways to Foster Siblings Who PLAY