Our Thanksgiving this year was low-key and warm and homey, or at least, as low-key as a Thanksgiving can be with young kids. The boys played outside with neighbors while I blended fresh cranberries and shaped the rolls. My husband and I argued over how to make the mashed potatoes (it's tradition), and our youngest snoozed away in her bedroom while we put the finishing touches on the meal.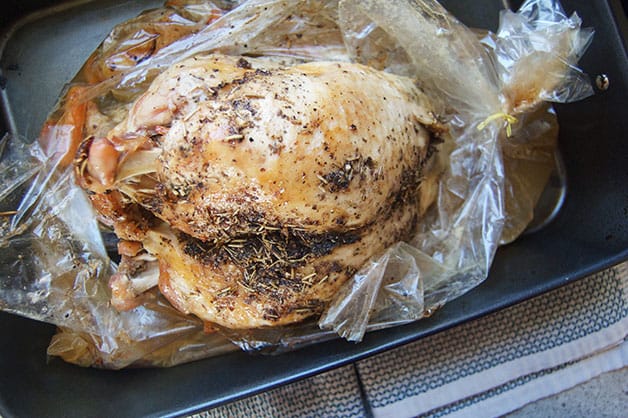 As soon as the turkey was sliced and ready to serve, I called the boys to the table and went upstairs to get Quinn up from her nap—only to find that she had just had an apocalyptic accident all over her bedroom.
#ohjoy
Cue a half hour of scrubbing the carpet and bathing the little lady (and throwing soiled underwear into the trash), all while the turkey and rolls cooled on the table.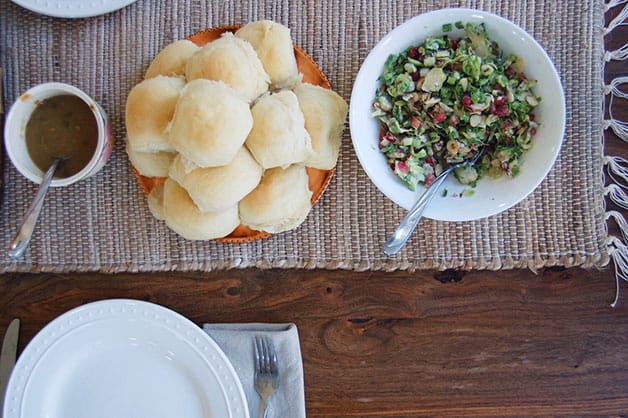 Dinner, once we made it there, was lovely. Consumed in practically no time at all compared to the amount of time it takes to make it, but punctuated by an ongoing conversation of things we're thankful for.
I always want to remember those big green eyes looking into mine, face leaned dramatically toward me, while Chase told me how thankful he is for his family.
By the end of the day, I felt like we had run a marathon. A happy one, but a marathon nonetheless. One of cleaning pots and pans (and tooshies). One of moderating sibling disputes and reminding active boys that they can wrestle and yell outside (but for the love, not inside).
I wouldn't change it; I just wanted to note that during this stage of a family's life, everything is a marathon.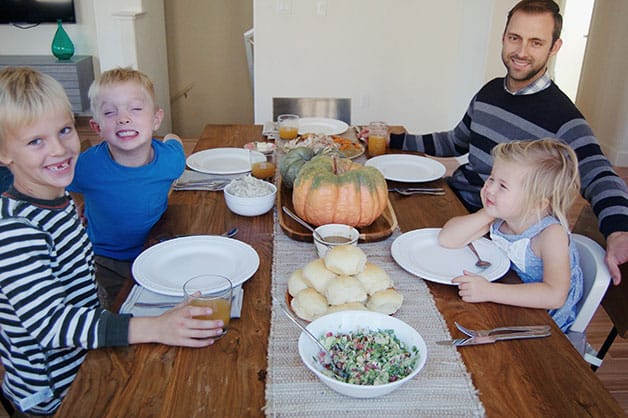 That said, for us, it's not quite the never-ending sprint that it was when our kids were even younger. And I have a feeling it will continue to shift and morph so slowly I barely even take note, until I'm suddenly looking back on this Thanksgiving—and this stage of life.
In the midst of our Thanksgiving marathon, my sweet sister posted a photo of herself with her three dolls and one happy pup. She wrote this as the caption:
"Happy Turkey Day! I'm thankful for my kiddies, who enrich my life more each year."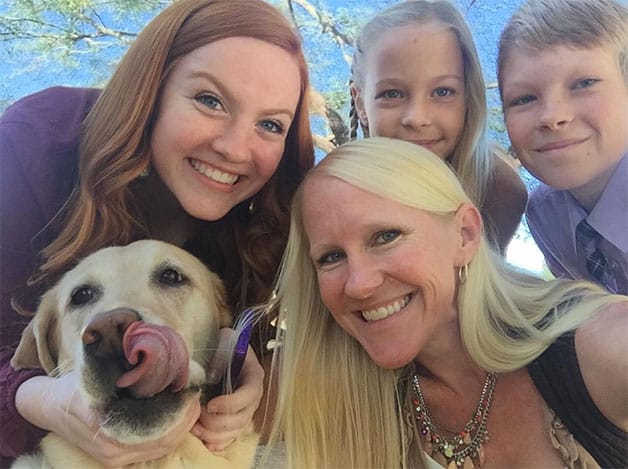 It was like a glimpse into my future—this idea of your children each enriching your life.
Of course, my children do enrich my life (deeply), but I feel like they drain me equally. Maybe the day will come when my back isn't so tired and my head isn't so crowded ("Can we do this, Mom?!" "Get me that, Mom!"). Maybe the day will come when a solo trip to Target doesn't feel like a hallelujah prayer but a regular, old day. 
During the moments when I feel like I can't handle the homework battles or the noise levels or the toddler drama, I'm going to remember this photo of my sister and her kids.
Because I'm trusting that eventually…
My relationships with each child will bring more—way more—into my life than they have taken from it.
I'm looking forward to that.
---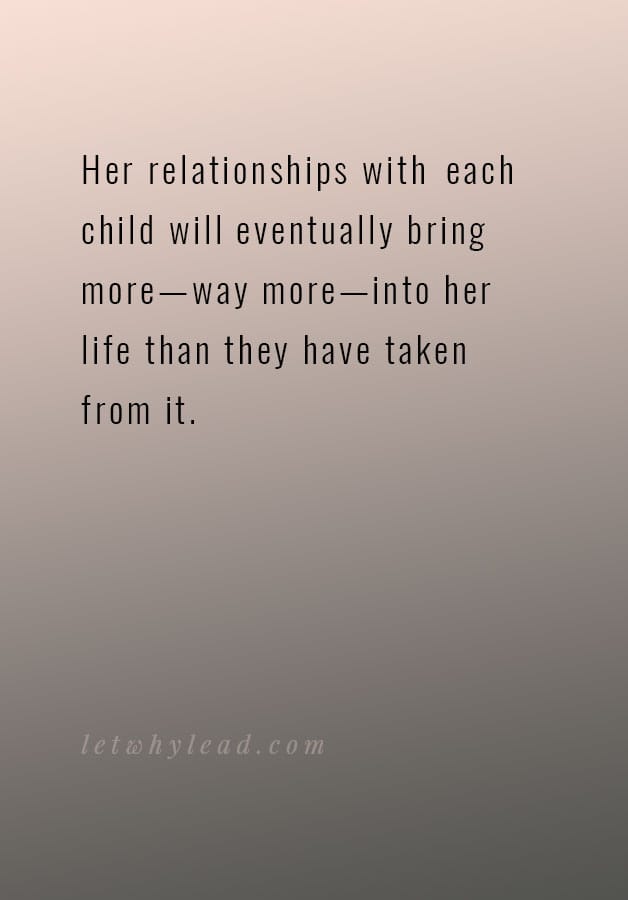 Do you have any advice for moms with little ones? What stage of family life are YOU in?