The verdict is still out on this whole "summer" thing. I LOVE it in most ways—the weather, the slower mornings, the beach trips, the neighborhood barbecues, and above all else, the homework-free afternoons—but I also miss the predictability of the school year and the hours of relative quiet when our oldest two are at school. I guess that's why I'm so grateful that every year we get to experience seasons of both!
Last week, I posted this on my (new!) Instagram account:
And I thought today I'd use this blog post to remind myself of the good.
The Golden Side of Summer

We've occupied our days with a few summer sports camps at the local high school, plenty of free play with the neighbor kids, and a bit (a bunch?) more Netflix than usual for the kids. 🙂
We've gone to the library and accidentally mowed people down in the grocery store (grocery runs are a handful with all the kids in tow!). We've made cookies and gone strawberry picking… And we have a Utah trip coming up, so we are really looking forward to getting our family time in!
The Less-Than-Golden Side of Summer
But the funny thing I've noticed is how much easier it is, for me as a mom, to remember the blah moments of summer.
The afternoons that crept by at quarter-speed.
The whiny attitudes and endless chores.
The many, many weekdays where it feels more like I'm managing my kids than being with them.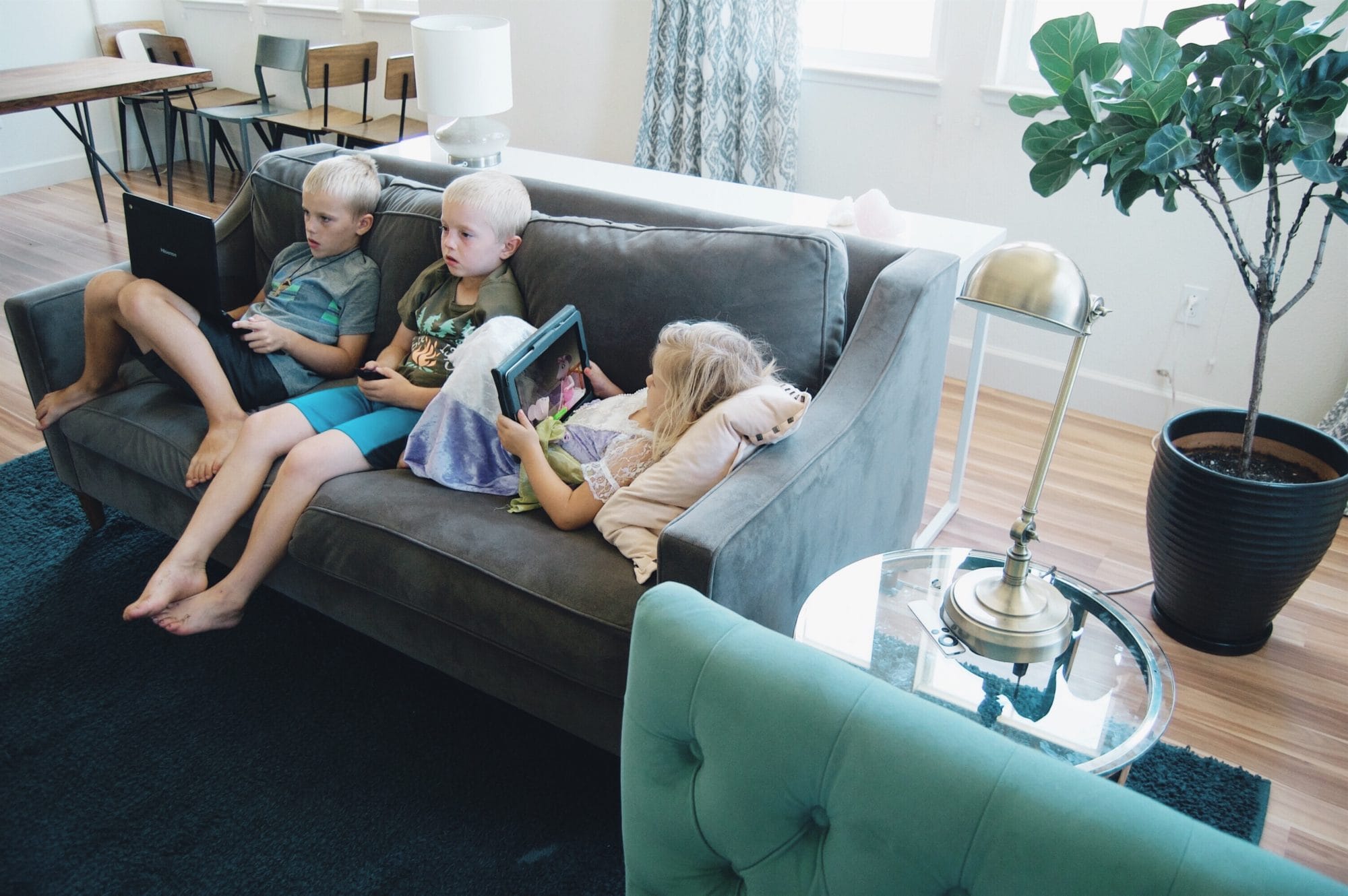 Three kids on three different screens… #dowhatyougottado #winning
Looking for the Good
If my best tip at the beginning of summer was to keep your eyes open for the good, my best tip as summer starts to wind down is to (surprise!) keep you eyes open for the good. 
And if you need a few ideas of HOW to do that, go back and read that post: How to Ensure a GREAT Summer.
OR just make a photo collage of summer highlights, like the one above, and I bet you'll start feeling a whole lot better about the summer you've created. 🙂
How's summer going in your neck of the woods?