There was this girl on my high school tennis team that I could never beat. Her name was Delilah.
A little backstory: Every year, at the beginning of the season, we'd all play each other to determine where each of us would rank on the team. It's been a couple years (ha), but I want to say the varsity team took just six singles' players.
For some reason, at the beginning of the tennis season my sophomore year, I got a FIRE lit under me when we were all playing each other. (Looking back, this was out of character, because I'm not usually a competitive person.)
But my sophomore year, I played and beat every tennis player at my school, landing me the #2 spot on the varsity team.
The real reason I'm telling you this is that rest of that year—and the two years after that—I tried to beat Delilah and take the #1 spot.
I played her dozens of times.
And I never beat her.
The thing about Delilah was this: Her form wasn't particularly great.
She didn't serve with a ton of power or hit amazing down-the-line shots.
She did one thing very well: She returned EVERY ball.
Even when I managed to send her one of my very best shots, she'd somehow move her body and her racquet just in time and lob it back over the net.
No one could beat Delilah—not even girls from other teams who had logged far more hours on the court during their sixteen years of life than either Delilah or I ever had.
—
Fast forward to present day—the soap-opera-style drama that is 2020.
Most days, I feel like I can handle all of the change this pandemic has brought. Not handle it gracefully, by any means—but feel like I'm getting by. But every so often, I have a day where I just. can't.
Last Friday was one of those days. I was desperately missing my old normal, the days when you could actually read people's facial expressions when you were out in public and (more importantly, to me at least) the days when I could send my children to school and watch them run off to play with their friends.
I started searching the internet for speculation on how much longer this could possibly last. (SLIPPERY SLOPE, btw. 😱) I felt overwhelmed by all of the uncertainties in front of us.
For a few days, I didn't walk the dog in the mornings, I hardly replied to texts from friends… I lost interest in all of the things that usually light me up.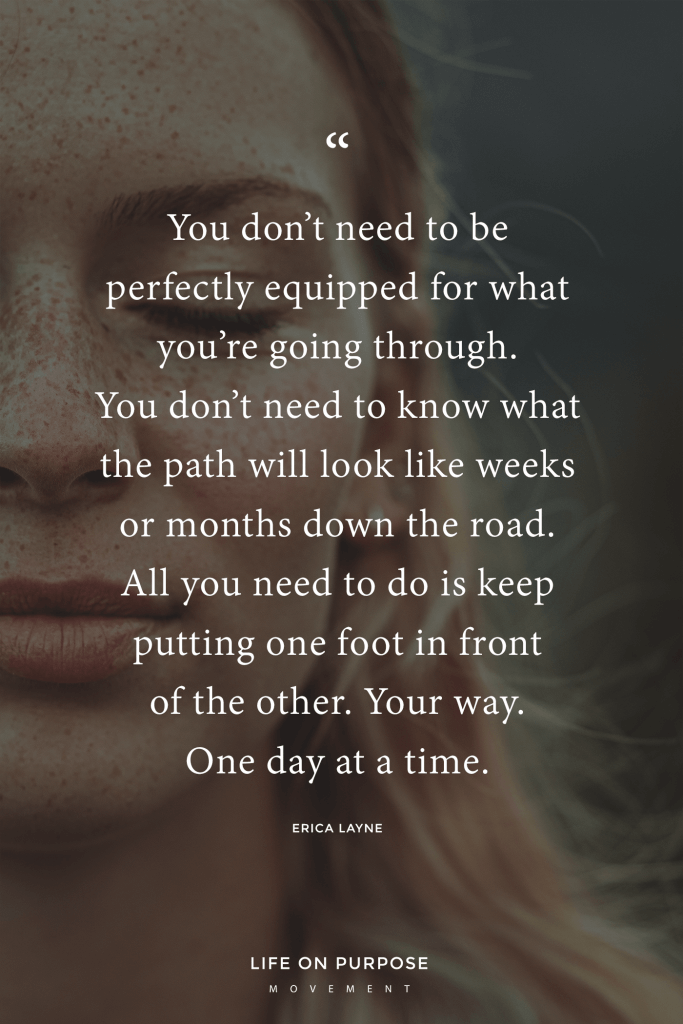 If this is a feeling you know, then I'm hoping it might help you to remind yourself of the same thing I was reminding myself last week.
You don't need to be perfectly equipped for what you're going through. You don't need to know what the path will look like weeks or months down the road. (As nice as that would be!)
Or… to bring it back to tennis… You don't need a dazzling serve and a wicked backhand to come out on top.
All you need to do is what Delilah did. You just need to keep swinging.
So lob that ball back over the net, friend. It doesn't have to be pretty—it certainly doesn't have to be perfect.
All that matters is that you keep returning the ball.
Your way.
One day at a time.

---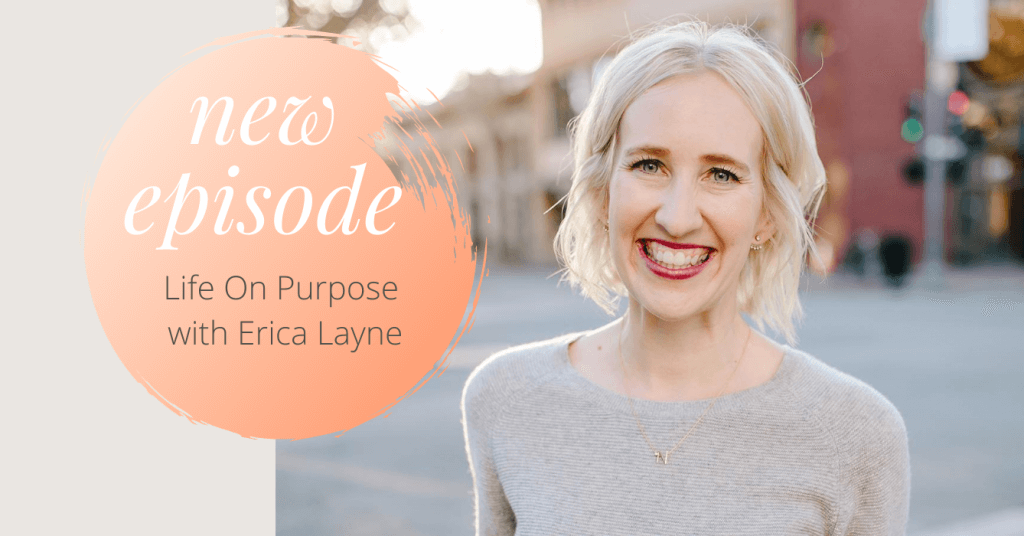 More from Episode 4 of "Life On Purpose with Erica Layne"
Here's what else you can hear in the latest episode of the podcast!
Off ramp: A segment where I share something I see women doing that I'd love for you to QUIT. Today, it's a word far too many women use to describe themselves. (Plus, six positive replacements!)
Decluttering tip: In today's decluttering tip, I share the reason you often give up on your decluttering before you make REAL progress—and what you can do to make living clutter-free STICK.
Want to discover your decluttering WHY? It's crucial to making your decluttering last. Use my free worksheet to uncovers yours! https://ericalayne.co/diggingdeep/
Listen to the full episode in your favorite podcast app, or in the audio player below! And be sure to hit subscribe!
Apple Podcasts | Google Podcasts | Spotify | Overcast | Stitcher
---
Show produced by Callie Wright