I know I'll miss these years, too. Just like I miss the early days of Ryan and Erica.
I wrote that line in 2007, two years after Ryan and I were married. I was looking back on the euphoria of our dating days and looking forward to the excitement of adding a baby to our family. Three months pregnant, deep in an Indiana winter, I was eager to be in any phase other than the one I was in, but I knew I should try to appreciate the present.
Turns out I was wrong, thinking I would miss those years.
I don't.
We argued over driving directions on our honeymoon. (OUR HONEYMOON!) We could not for the life of us figure out how to share household maintenance. We endured one heck of a roller coaster of pregnancy.
We had doubts about each other and ourselves.
At one point (definitely when I was pregnant!), I decided we were just not compatible. It was the most disheartening conclusion I have ever drawn.
Do you know one thing that surprised me about marriage? The newlywed stage isn't bliss for everyone.
Oh and one more thing?
Just because it started that way doesn't mean it will stay that way.
If someone had told me the night I slept in our car—because I was too frustrated to possibly share the same space as my husband—that I would glimpse the bigger picture sooner than I thought, I would have held on to those words like a lifeline.
If someone that night had told me that, so gradually I'd barely notice it, I would stop asking God why He let us come together because I could finally see why myself—I would have taken my pillow, locked up the car, and gone back up to our apartment.
Because usually, when you're in it, all you see is the mess.
But at some point down the road, whatever the outcome, you'll see—
It was never random.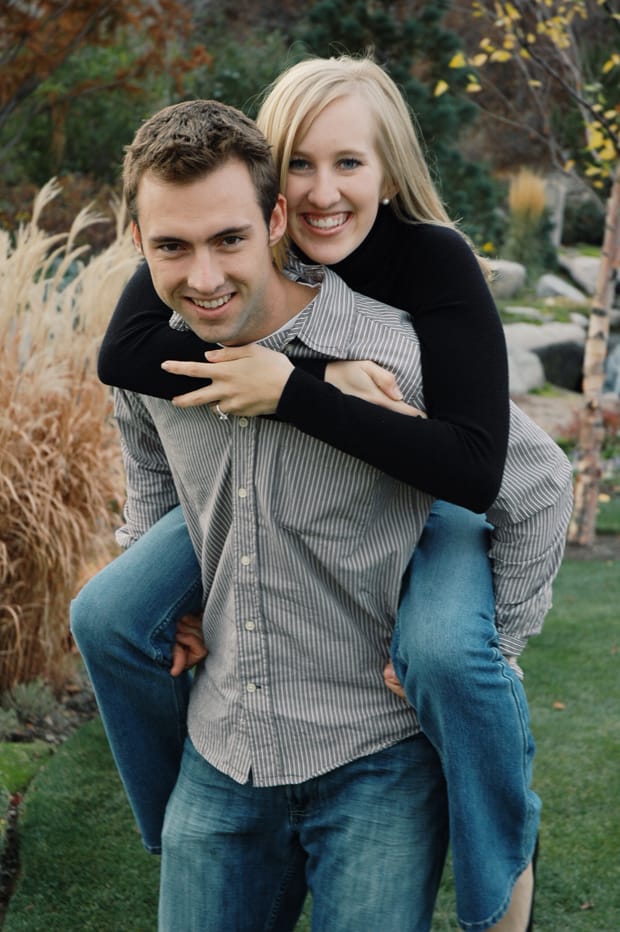 Ryan + Erica, 2005
Linked up with Grace at Home, Wifey Wednesdays, and On Your Heart.