First of all, I have to say that I found Kayla a few months ago and became obsessed with her documentary style the moment I saw her photos. 🙂 (Take this one, for instance. I die!) I can't think of anyone who documents her family more authentically than Kayla does, so I'm over the moon to have her here today sharing some of her secrets! Thanks, Kayla! I hope you'll all give her a warm welcome!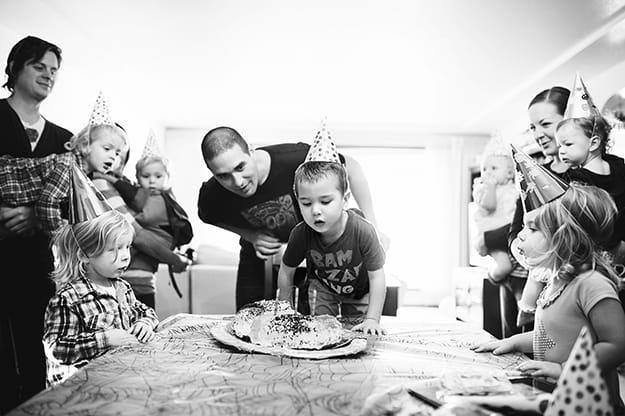 Identify your family's story
Look at the big moments…
Think about the memories that mean the most to your family. Big milestones like birthdays, graduations and holidays are great places to start thinking about photographing to tell a story. Little milestones are wonderful as well and occur more often so you can get plenty of practice shooting this way. Is your baby enjoying her first tastes of food? Did your preschooler learn to write his name or get dressed completely by himself? If these moments are important to you, grab your camera and practice getting more than a few snapshots next time.
… and everyday life.
While milestones offer really great photographic opportunities, most of our lives are spent living normal, unexciting days. Why not capture those memories too? My heart lies in photographing the everyday. I love looking back at old pictures from my childhood and remembering the little things like what my room looked like, what toys I always played with and my awesome fashion sense. When you keep your camera out for your daily routines, you'll start to see things that make your family unique. Something as simple as getting ready in the morning can be so different from family to family. Does your toddler need to use that green bowl every morning? How fun will it be to be able to show him when he's 15 instead of just telling him about it, if you even remember? Kids and adults act like themselves when they're doing normal things so it's much easier to capture their personalities and quirks when you focus on the everyday.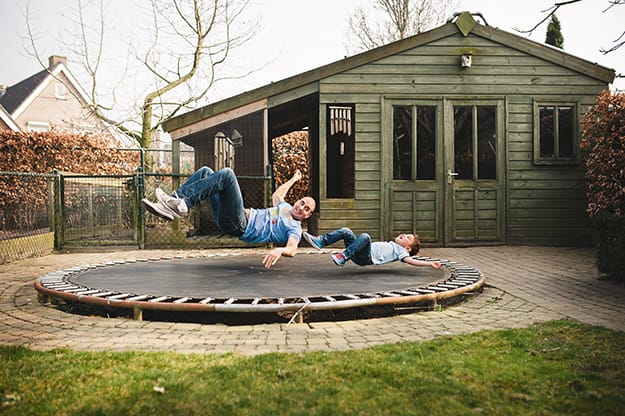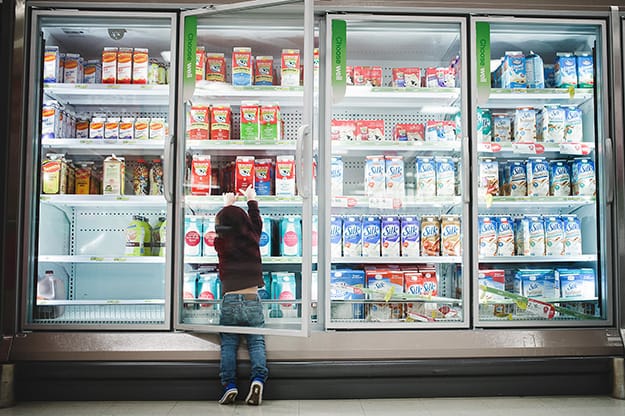 Get comfortable with difficult lighting
Since a lot of your family's story is probably going to be told in or around your home, start practicing shooting indoors and in difficult light (mixed lighting, low light, etc.). The more comfortable you feel using your camera in these situations, the more likely you will be to take your camera out to capture a story even if the sun has set.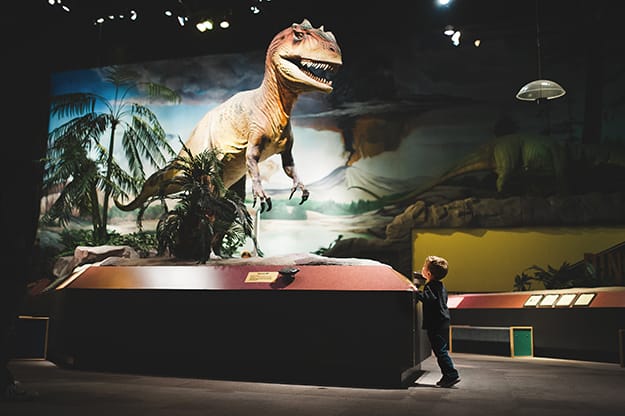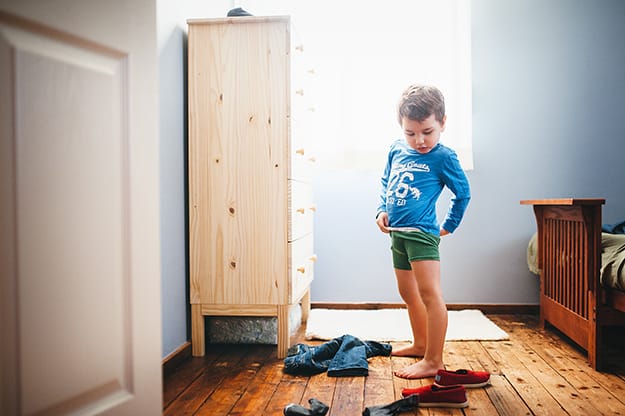 Watch our for distractions
Storytelling photography can be messy, so it's also important to keep an eye out for distractions that make their way into your image. A quick scan of your frame may reveal a brightly colored dog toy on the couch next to your napping toddler that has nothing to do with the story you want to tell. If you can, try to quickly clean up and move distracting elements out of the way of shooting. If you can't change the environment, try changing your angle to avoid including what you don't want in your frame. Converting your image to black and white during your editing can also help tremendously with eliminating distractions.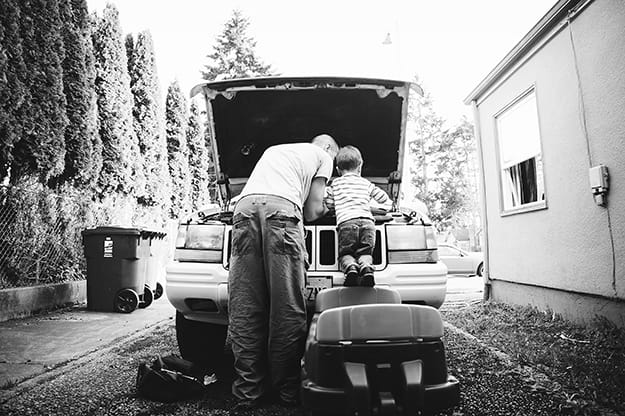 Consider telling a story in one photograph…
There are two main ways you can tell your story with your camera, in one single image or a series of images. For a story in one picture, consider everything in your frame. Include the environment, subject(s), action and any supporting details. Start by watching scenes unfold and waiting for the moments when everything falls into place. Stories told in one picture are great for little moments like being silly after dinner, a quiet moment between a father and child or anytime you want to quickly preserve a memory. While shooting a 365 project (a picture a day for a whole year), I focus each day on telling a story in one picture.
… or many.
For a story in a series, consider a beginning, middle and ending, just as you would expect to find in a book. Series of pictures are great for trips, special occasions, documenting a full routine like bedtime or even A Day in the Life. Your beginning should introduce the character(s), environment and activity. The middle will include most of the action and some details, and your ending should wrap everything up. Aim to get a variety of angles if you're shooting a full story. Get a wide shot to show the setting, close-ups of important details and different perspectives. A lot of adults shoot primarily from their perspective, but if you're photographing children, it helps in telling their part of the story if you get down on their level.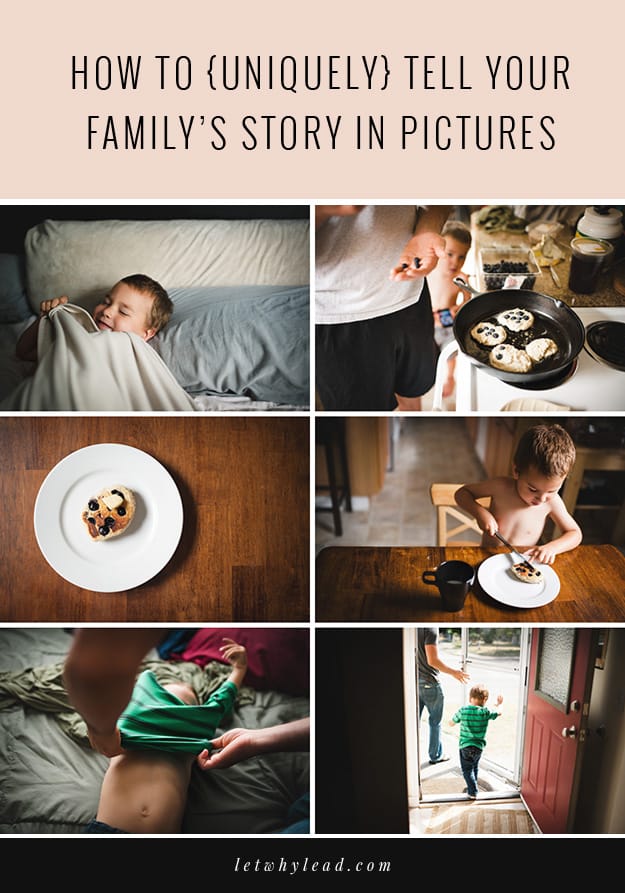 And speaking of characters, don't forget to get yourself into the frame too! It's usually the same parent who is in charge of the camera each time, and it can be easy to forget to get to switch spots occasionally. I am guilty of this! Use a tripod or sturdy surface and a timer or remote. Your kids won't care what you look like when they're 25. They'll just think it's really neat to see you when you were younger.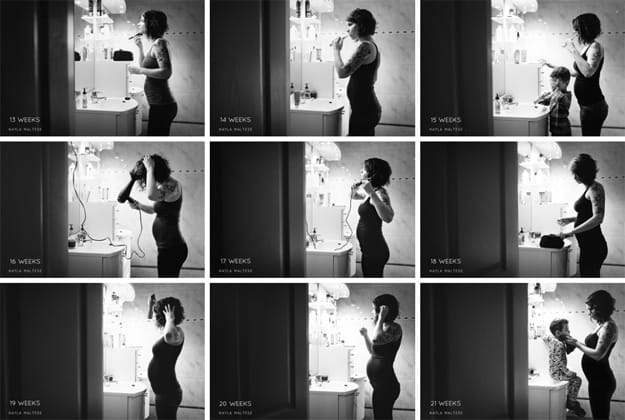 ---
Kayla Maltese is a newborn and family photographer with a storytelling/documentary style currently based in the Netherlands. She loves tattoos, a good cup of coffee and is more than a bit obsessed with Harry Potter.
Kayla does online mentoring for photographers of any skill level who wish to improve at storytelling photography. From Kayla:
"Do you dream about photographing your kids in a way that reflects their true personalities but struggle to get your camera off of auto and on to manual? Want to learn more about my approach to documenting the everyday? Need help with your editing workflow? Your time spent mentoring with me is completely tailored to your short and long-term goals. We work together via email or private Facebook group where I encourage daily shooting and provide exercises customized to help you grow." 
For pricing and testimonials, pop over to Kayla's site!