I'm breaking out of my comfortable writer mold today and showing you our home! Sometimes people ask me about pieces in our house, so I though it'd be nice to have everything in one place. And more importantly, it's FUN!
Let's start here: We live in Silicon Valley in a builder-basic townhome. It has its downsides (world's tiniest entry, two flights of stairs, and no land of our own…), but it's ours and we love it. Plus, it's a far, far cry from the 1970s apartment we spent the previous seven years in, so we feel lucky every day to be where we are.
In particular, I'm loving the chance to stretch my creative wings (I TA-ed for interior design classes in college!) and to be in a place where we can save up for and buy some quality pieces. When we moved here two and a half years ago, we sold or donated most of our belongings and moved in using nothing but our minivan. So the house really was a clean slate.
This is what the house looks like when it's very tidy. 😉 AKA, in no way does it look like this all the time! Hope you enjoy!

My favorite thing about our house is the windows. The kitchen and living area are up on the second floor, so I think that also helps. The light just pours in.
Sources
Lying on our sofa is like getting a giant leather hug.
Our side table is sold out, but I love this gold and glass option on Overstock!
The long white desk behind the sofa is from Ikea. It fills the space perfectly, holds kids' devices, and has charging cords that run right into the drawers. 🙂
Because one of you asked, we run our cords under this gray cord cover we bought on Amazon. It's not necessarily the perfect solution, but it's a lot neater-looking than naked cords! You can catch a tiny peek of it in the right photo above.
The gold bowl is a favorite recent find from Home Goods, but Target has a similar gold-hammered bowl right now.
Lamps and pillows are from Home Goods.

If there was one thing I could carry with me in the event of a fire, it'd probably be our table: the Dylan dining table from CB2. (Maybe I could strap it to my back??) I love it so much. It's all one surface (meaning, no cracks crumbs can get caught in), the wood itself is just so pretty, and those legs? I die. Only downside is that it doesn't extend, but it works for our family. Oh and you can also buy it as a bench! Would be great in an entryway.
Our dining chairs were from West Elm—sold out now, but these have a similar vibe.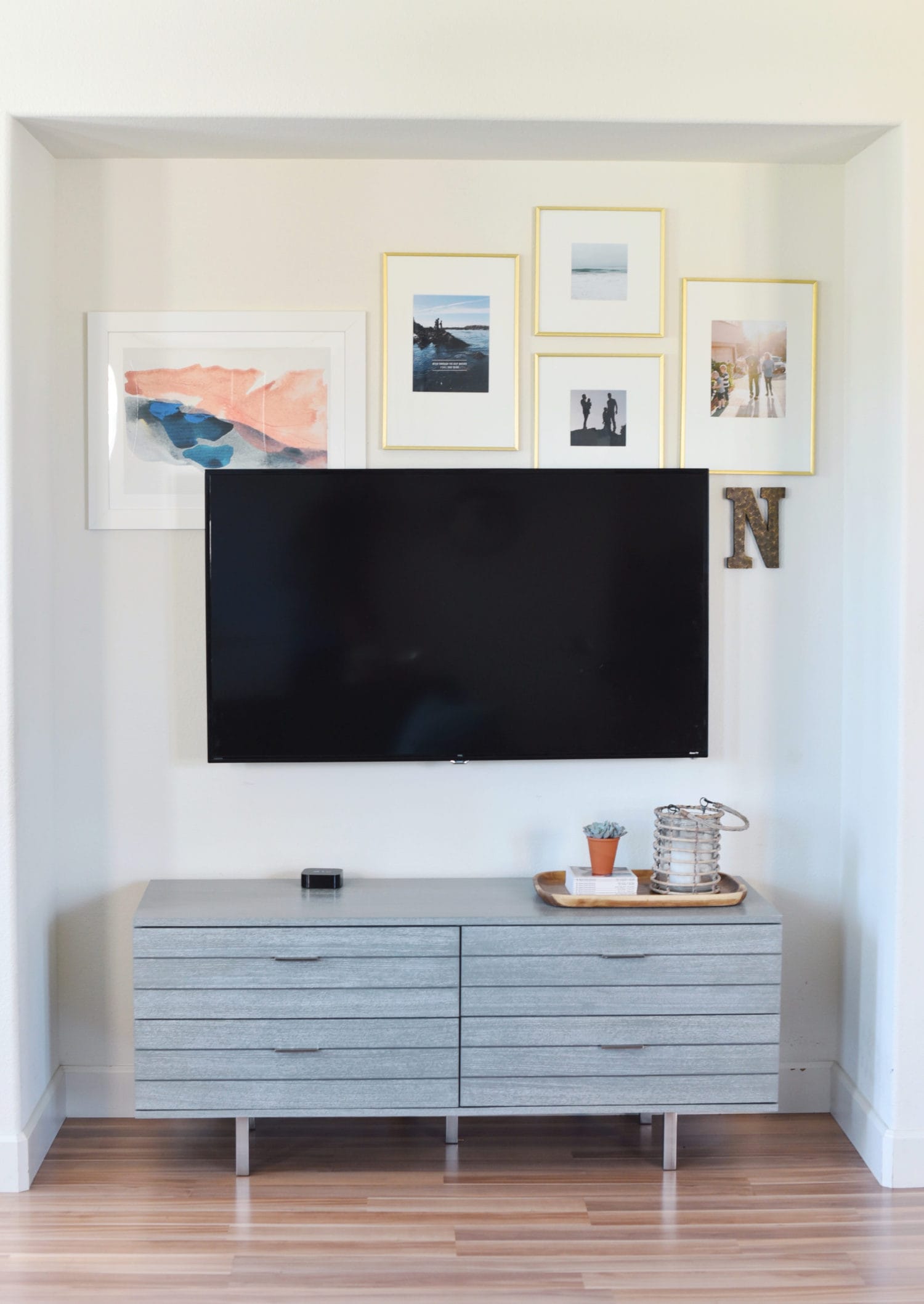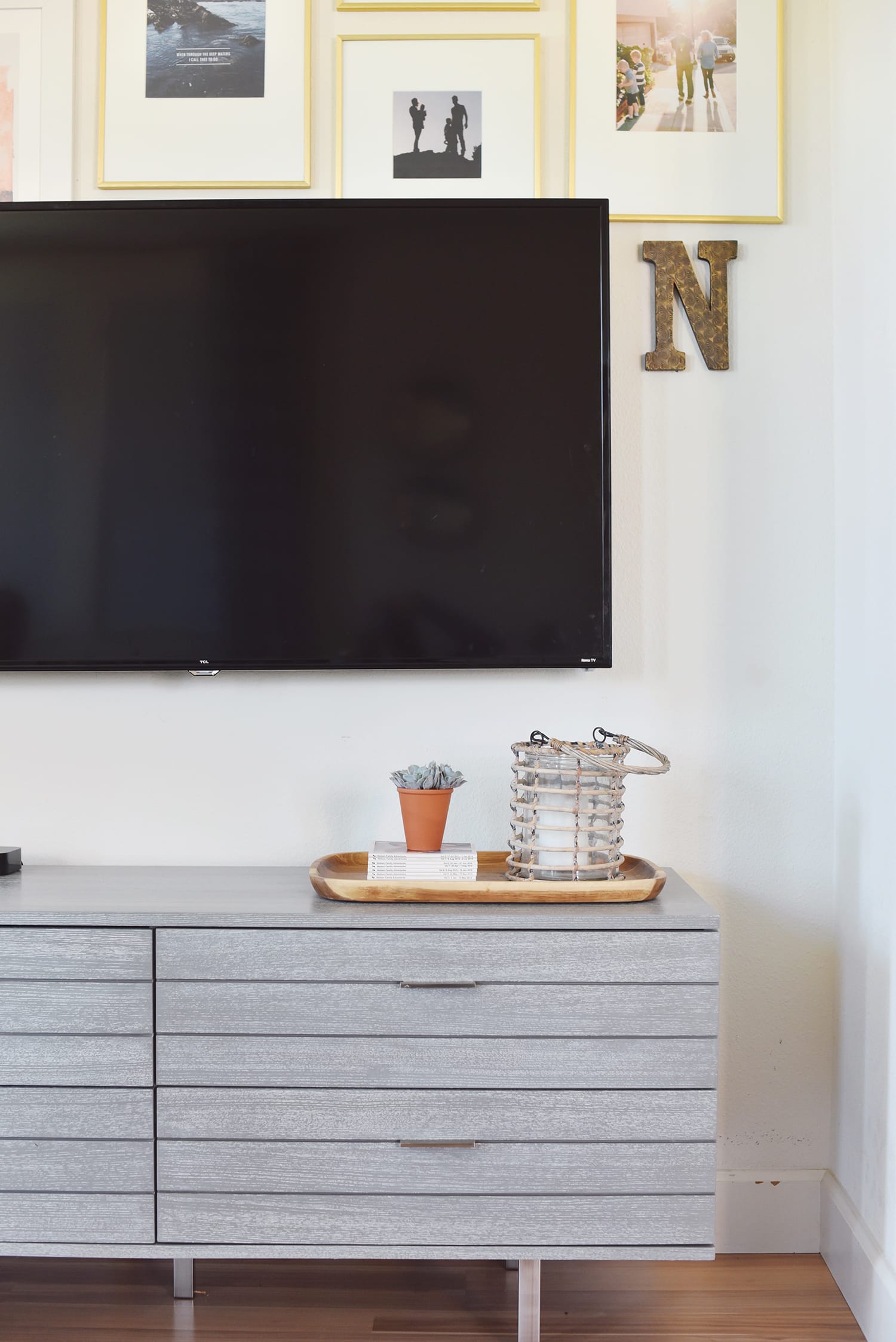 Peach and navy abstract art from Minted.
Gray dresser – no longer in stock at CB2, but this would work just as well.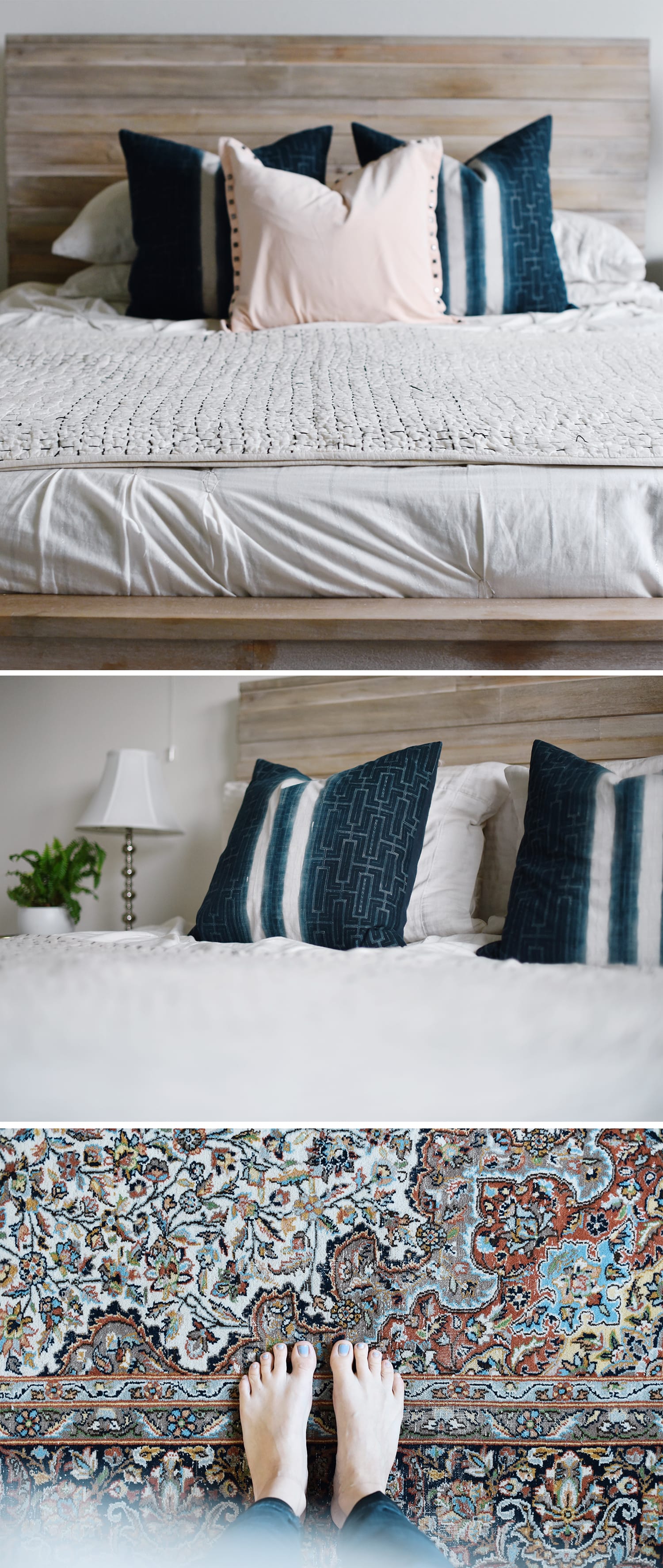 Our bedroom is still pretty sparsely decorated, but we do love our headboard (not offered right now by West Elm, but this one has the same vibe), Hmong pillows made by this Etsy shop, and the rug my grandparents picked up in their European travels (one of the most special things I own).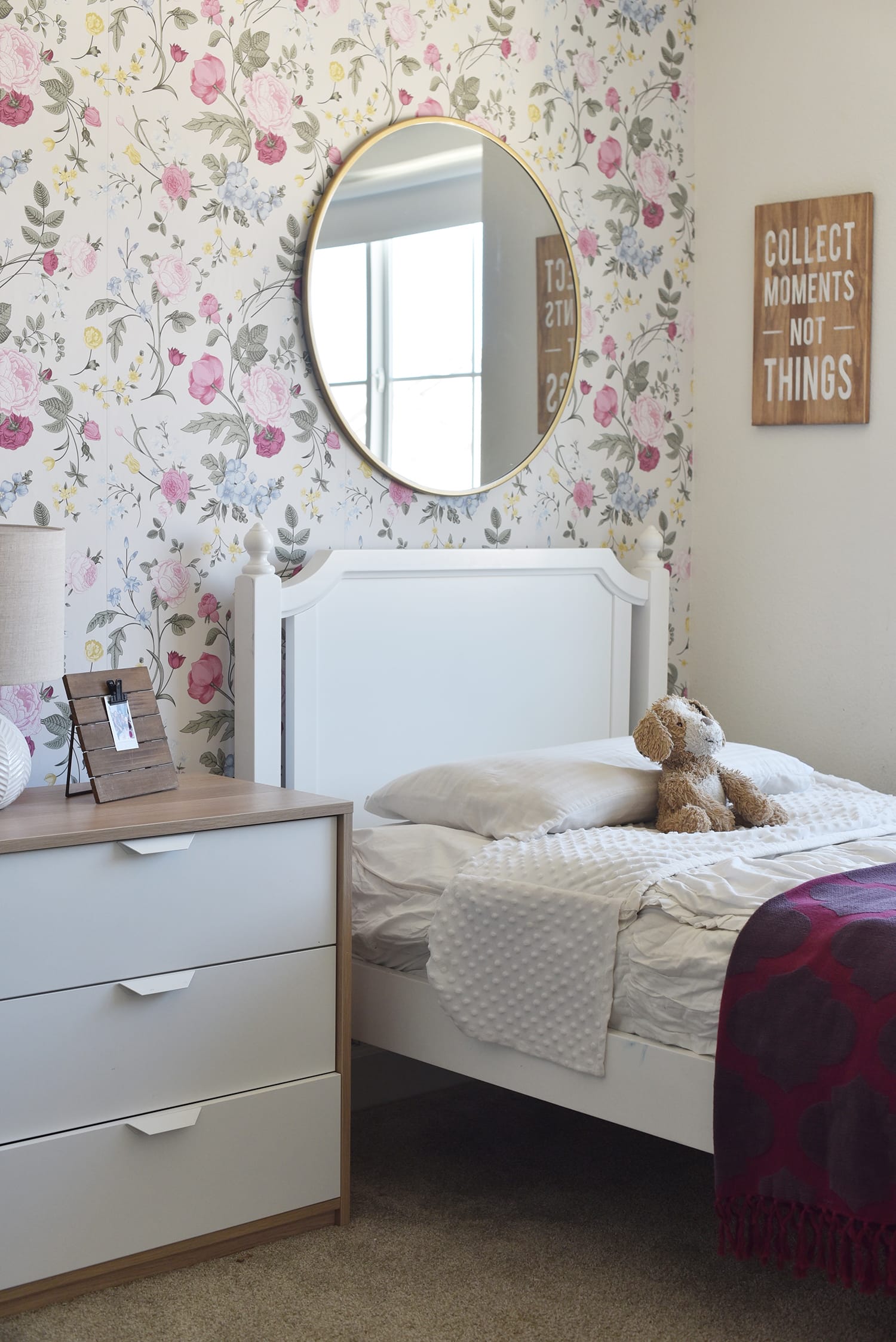 You can catch a few more details about Quinn's room in these posts: zip-up bedding (get 15% off with code ERICALAYNE15) and wallpaper. The only things I've added to her room are a big, round, brass mirror from Target and this "Collect Moments Not Things" wood sign.
Our boys' room was too covered in Legos and dirty socks to photograph, but maybe I'll add it here someday!
Of course, the most important thing about any home is how it serves as the backdrop for so many memories—

I'm so grateful for all the cupcake-making, bad dancing, lego building, sibling fighting, and high-heeled vacuuming we'll do in this place for the foreseeable future!
If you made it through this post, MAJOR high fives. Thanks for being here!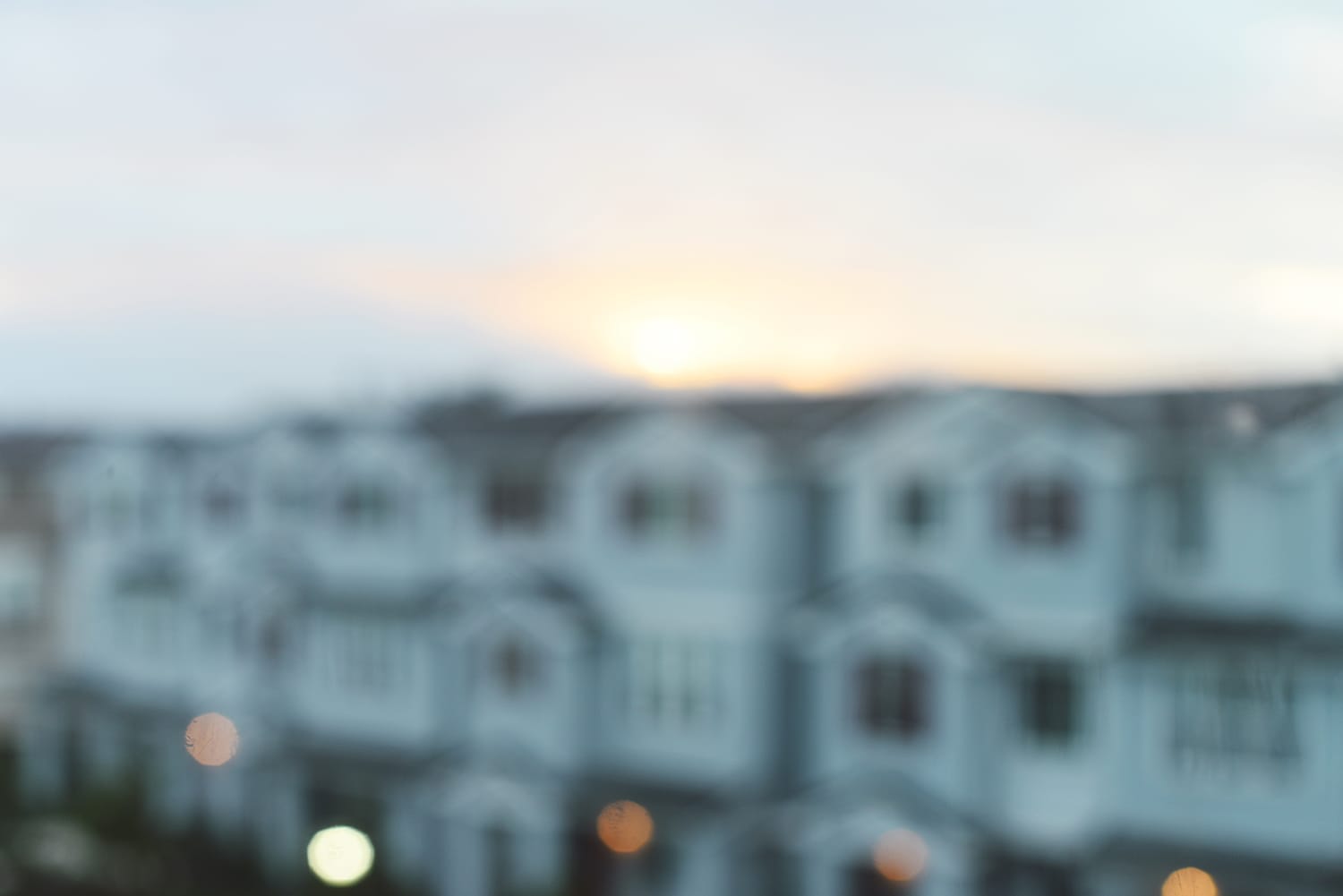 Just for fun—share in the comments what your favorite feature is in your house! Whether it's a rental, a city loft, or a cardboard box, let's hear it! 
---
Some of the links in this post are affiliate links, meaning if you purchase something through a link, I receive a small portion at no cost to you.