I'm a big fan of seeking out the positive and accentuating the best life has to offer, but today I'm going to be perfectly real in the sense that sometimes life, and motherhood in particular, can be tough—heart-wrenching even.
I can't help but ask myself the following questions as I think about some of the struggles we face:
Is there purpose in the pain?
Is there something to be learned, to be gained, from the hard times?
—
For a time I was trying to find a solution to an ongoing problem one of my daughters had been dealt that was adversely affecting her and our entire family.
I was at the end of my rope. We had done everything we could possibly think of, and believed we were on the right track when we hit rock bottom, sunk to zero—fell short of the answer I thought we were just about to grasp.
It was a gloomy-cloudy day, which suited my mood quite well. I was driving in my car, ready to let the tears spill freely, when I came to a stop light.
The brightness seemed to increase just the slightest, so I decided to pull out my sunglasses. I wasn't expecting what happened next.
Just as I slipped those glasses on I saw something astonishing. Golden rays of sunshine were pouring from the clouds and freshly settling themselves all over the wide-open fields in front of me. It was in that moment that I thought:
"You've hit rock bottom. There's no place to go but UP from here."
I was gifted a new found hope and knew that if anything else, time would come to our aid.
What is it about motherhood that can be so unbearably uncomfortable at times and so magical and beautiful at other times?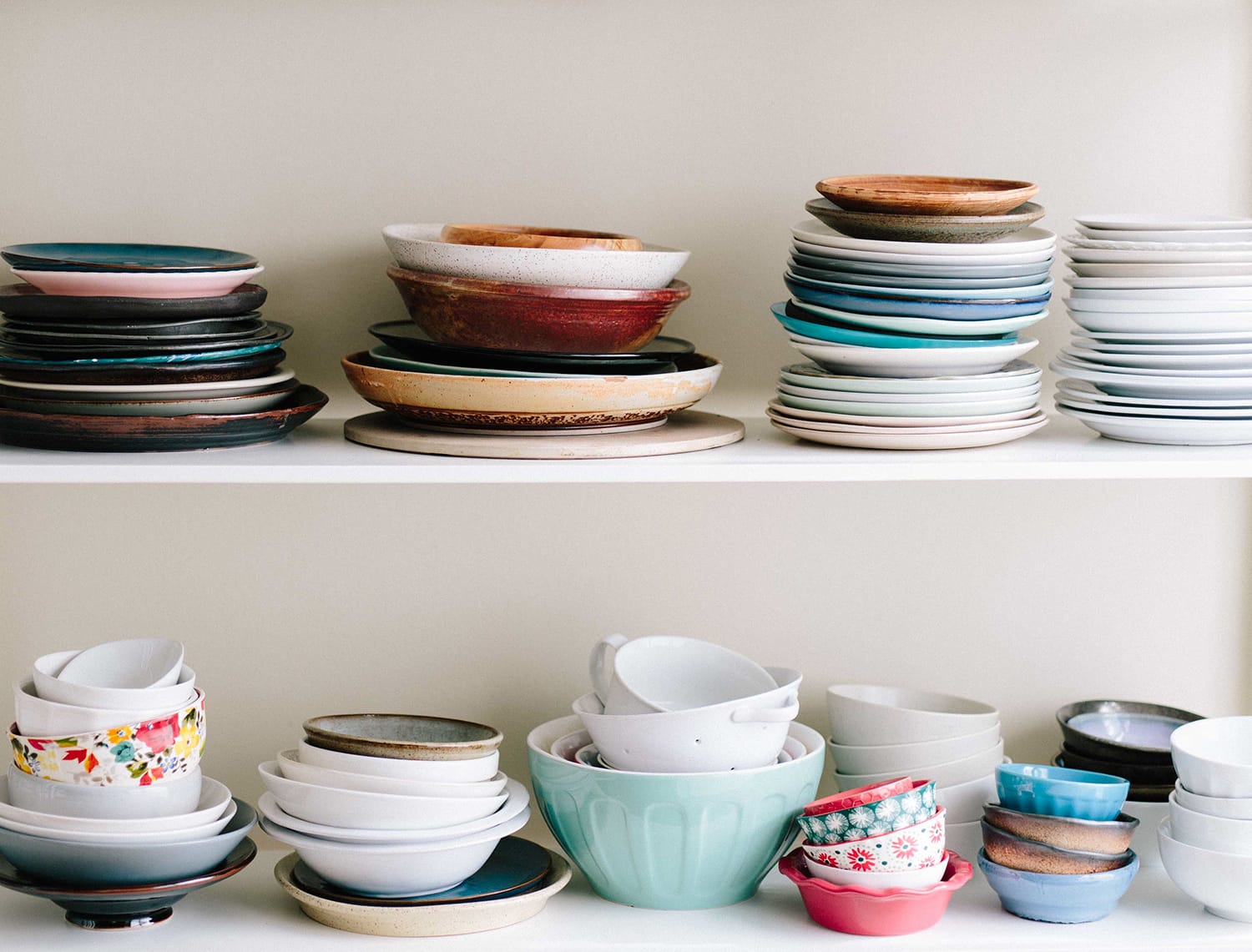 Maybe, just maybe…
Pain gives us wings to fly more gratefully and happily through the good times.
Maybe…
Our senses are more in tune to the good when we've tasted the bad.
This is what I believe we have to gain through the struggles and difficulties that are sometimes ours in motherhood: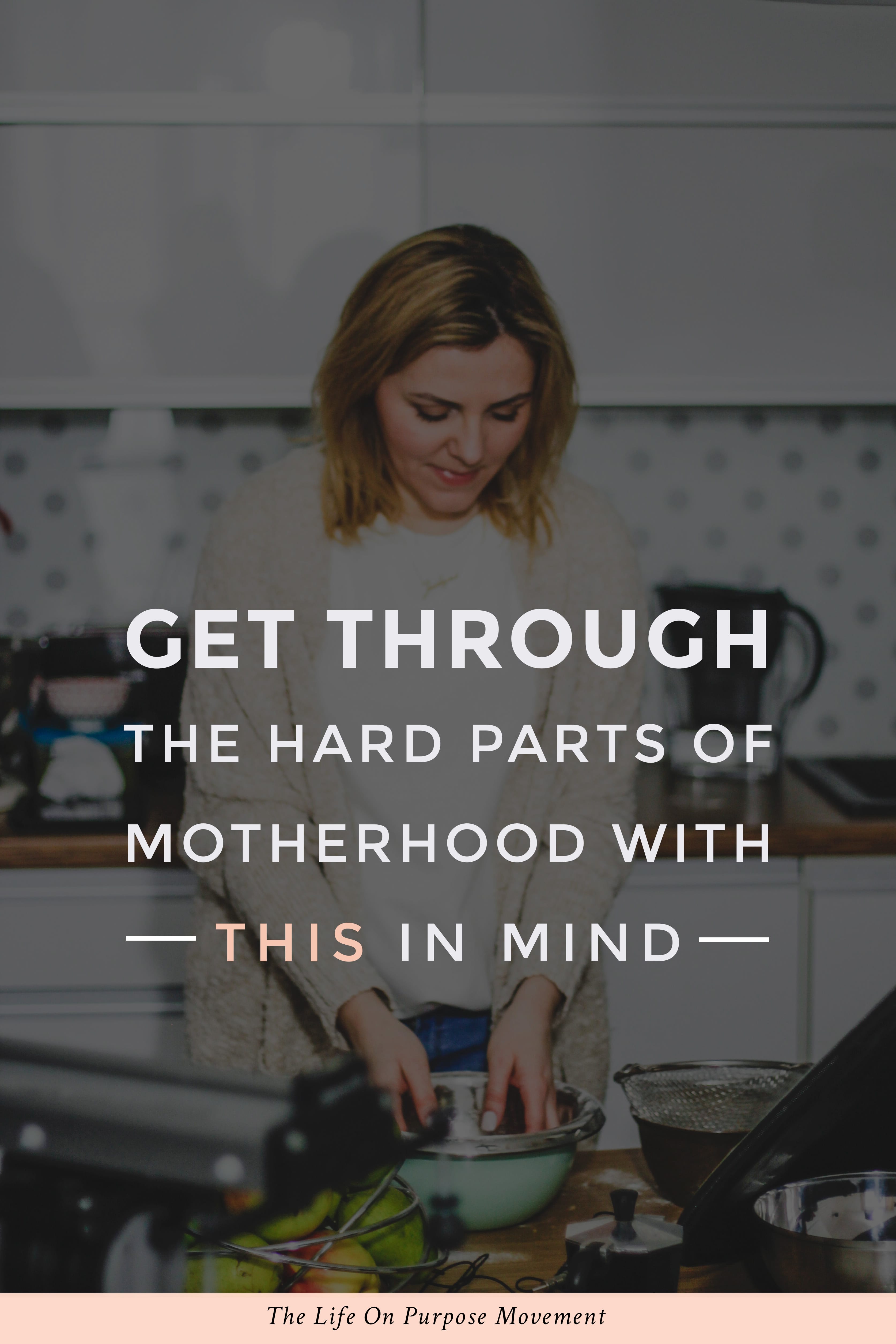 Get Through the Hard Parts of Motherhood with THIS in Mind
1. Our difficulties allow us to feel.
My third child came incredibly fast and my plan and hope for an epidural did not work out. 🙁 It was the single most painful experience of my life, yet as soon that little baby was born, the pain subsided and through the opposition of it all, I immediately felt a wellness and comfort that made me feel invincible. The pain allowed me to be more present in well-being.
The same goes for the emotional, I believe. Sometimes it feels good to bleed. To feel all of the feels and just be human.
2. Struggling pushes us to humility.
When we hit rock bottom like I did in my car that day, we begin to realize that there are things beyond our control. Perhaps this allows us to depend less on ourselves and understand that we don't always have to have all of the answers. We can be a little broken and still be okay.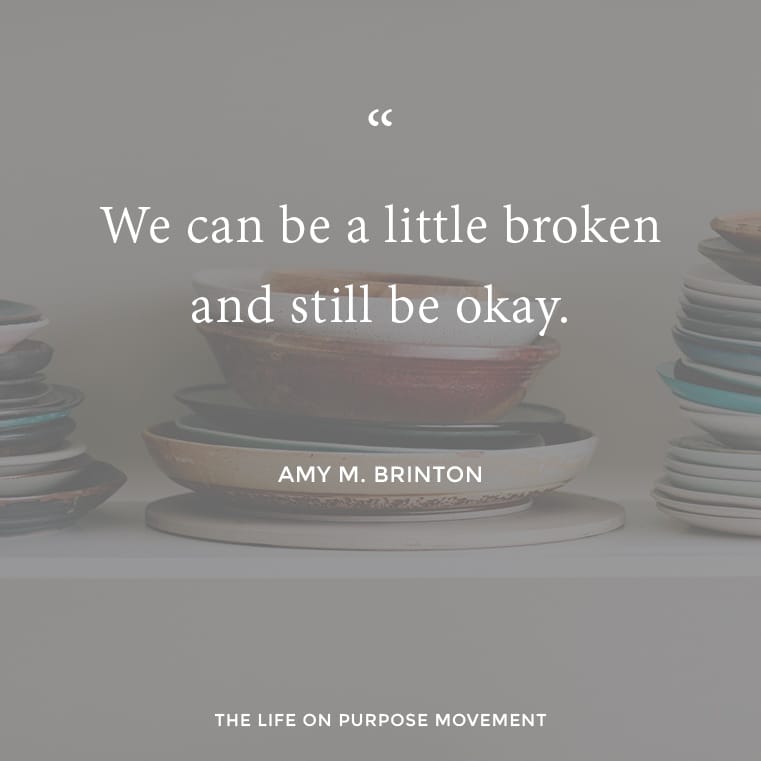 3. It allows for some deep self-reflection.
There is something most certain about the hard times. They force us to do some hard thinking, which can cleanse our heart and allow us to reach down to places inside of us that otherwise would have gone untouched.
4. Experience increases our compassion and ability to help others.
Because we've been there before, we know what we can do—better than anyone else to help another. Our past trial becomes needed and useful in the best way possible if we are willing.
5. It gifts us wisdom.
Wisdom is so much more than knowledge. It's knowledge that's been boosted by our experience. There's something about wisdom that can only be learned by making it through a tough obstacle. We can use that wisdom in the future in a powerful way.
6. Our trials make us stronger.
What did Kelly Clarkson say? "What doesn't kill you makes you stronger." Can you hear it with me? 😉 That girl got it right on. It's as simple as that. You will be stronger tomorrow for what you face today.
7. The bad times make the good times that much richer. 
If suffering and pain have a positive, it's that it can make the good times feel even sweeter. Maybe when our hearts have been pulled in opposite directions they learn to feel a little deeper and enjoy a little fuller.
8. We gain a new perspective.
I don't know about you, but sometimes motherhood feels secluded. The difficulties I have faced have helped me to open my mind, talk to people that I wouldn't have, and get out of my box in an eye-opening and even refreshing way.
I can't help but wish that none of us had to suffer, but since it's inevitable in one way or another, I hope that we can find the silver lining in the difficult clouds of motherhood. That we'll pull out of our struggles with something—maybe many things—gained.
Good luck in your struggles, friends! I wish you the best. ❤️
---
Erica note! Have you ever noticed yourself yelling more during those times when your motherhood journey is particularly challenging? Anger is a normal emotion, and you're not the only one experiencing it!
But if you'd like to move past it—to give yourself and your family a calmer YOU—I can't say enough good things about this free, 4-video series:
Doors close this January 24th, so if you're interested, take a look now! Sending love!