Phew! We made it through the dumpster fire of 2020, and knowing this community, we learned and grew a TON along the way!
I'm so proud of us!!
I wanted to take a moment to wish you the very best in the new year. 365 new days, 365 new chances. That is something to celebrate.
I also wanted to invite you to join me in really making The Authenticity Calendar an active, intentional part of your life this year.
It's a tool—a catalyst for the positive growth and gentle self-acceptance you can achieve in 2021—and I want you to get the most out of it!
If you don't have a calendar yet, it's definitely not too late. You can start on any day of the year and can use it year after year. ❤️ (Grab yours here while we still have stock!)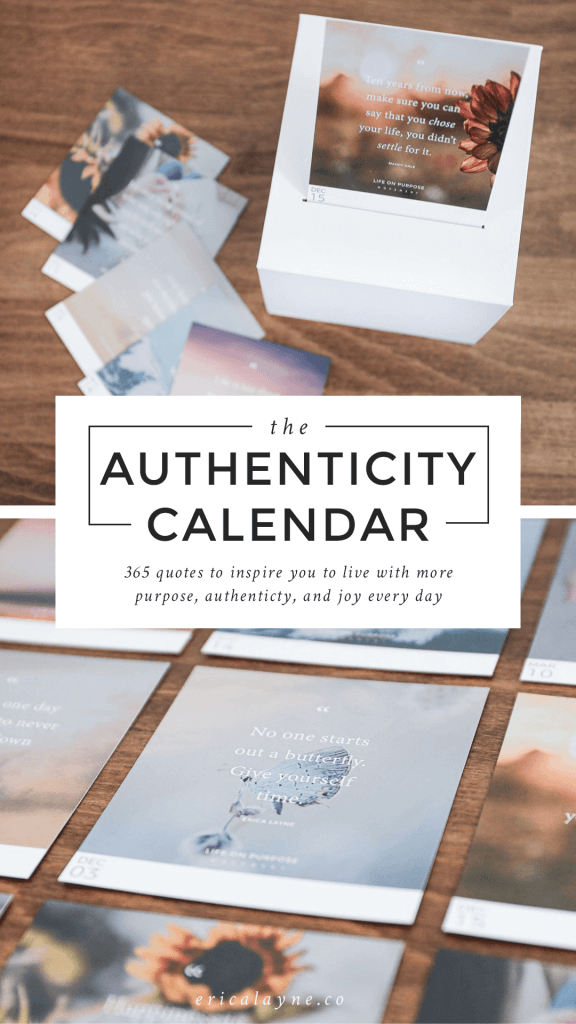 ---
5 Ways to Get the Most Out of Your Authenticity Calendar
1. Make it a part of your daily routine by connecting it to a habit you already have.
Do you turn off your alarm every day? Set the calendar next to your alarm, and switch the quote as soon as you turn off your alarm.
Do you put lotion on your hands every night before bed? Set the calendar next to your lotion, and switch the card right before you hydrate those dry hands of yours. 🙂
Do you eat dinner most nights as a family? Keep the calendar on the dining table!
You get the idea! Connect two habits in your mind, and it'll be so much easier to integrate this new one into your life!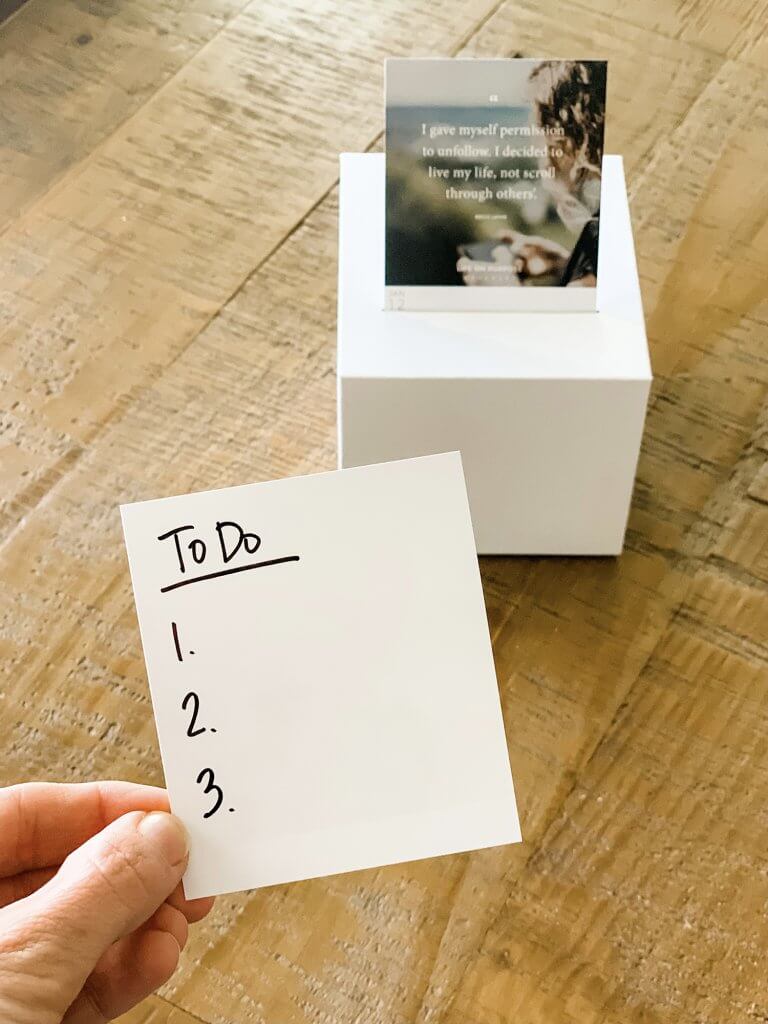 2. At the start of every day, use the blank space on the back of each card to write down your top 3 priorities for the day.
What a great way to make sure you're prioritizing the things that matter most. ❤️
3. (Alternatively) Use the blank space on the back of each card to record a tiny moment from your day that you want to remember.
Bonus! If you reuse the calendar next year, you'll be able to reread—day by day—all of the beautiful little moments you captured!
4. Share the cards that strike you—so more people can benefit from these messages.
Give a card to a friend, pin one to the bulletin board in your local coffee shop, or take a photo and share it on social media. I truly believe the world will become just a little bit better with these words trickling through it.
(Btw, if you do share, be sure to tag me so I can see and re-post! @thelifeonpurposemovement Thank you!)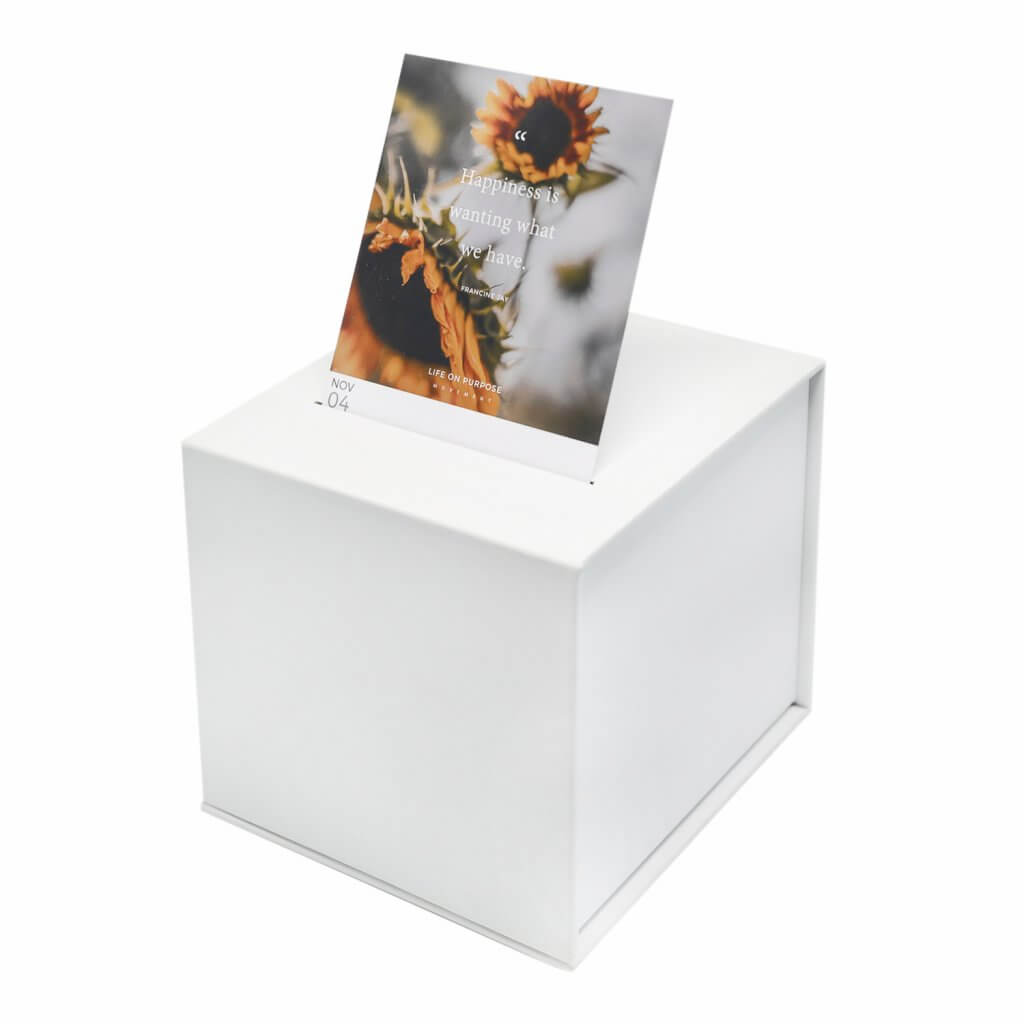 5. Pay extra attention to the messages on days that are special just to you.
Your birthday, your kids' birthdays, the anniversary of a lost loved one, the anniversary of your wedding… I love to see if there's a connection. Serendipity.
---
That's it! I hope your days are brighter this year because of this calendar.
Sending so much love!
Erica
PS. No idea what I'm talking about? Sorry about that! My page-a-day calendar is a beautiful physical product—365 quotes to help you live with more purpose, authenticity, and joy every day. You can take a look right here! Right now, if you buy 3, you get the 4th free (just be sure to put 4 units in your cart)! Stock up on gifts to give throughout the year. ❤️