After six and half years here in our two-bedroom apartment…
After bringing all three of our babies home to the same place…
THIS happened! 
We bought our first home and are moving an hour south to start phase two of our family's life!
I'm operating in a state of overwhelm at the idea of moving. Of starting again. I'm out of practice!
I've also never moved with kids before, so worrying about their feelings and adjustment is brand new to me.
I don't even want to think about the friends we're leaving behind!
Plus, I've got to hand off our job managing the building we live in, buy and wrap the Christmas gifts, make treats for my son's "special day" at preschool, think of a way to thank all the teachers, pack for a Christmas trip to Utah, and (minor detail) literally move a family of five. Oh December. 
And what if we move in and our toddler-baby destroys the house??
Basically, it's a lot to take in!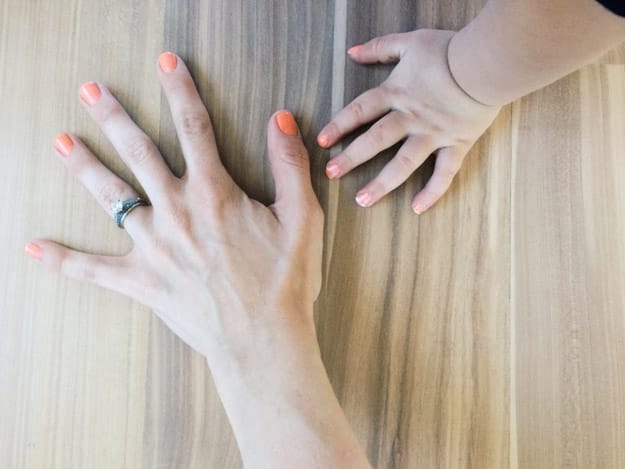 But we are SO grateful to have a new place to call home (check out those pretty floors!!). The boys prayed every day that we'd find the right house (and later, that the sellers would "accept our offer"—it's so cute when kids use adult language). And I can already see the Lord's quiet hand in our decision to move. It's time.
I love the lesson from Brené Brown's latest blog post: I'm not the victim of this circus; I'm the ringmaster.
Instead of telling myself, "The show must go on!" this month I'm going to try to ask myself, "Is this part of the *show*? Does it really need to get done? And if so, what can I do to stay positive?"
It's up to me whether I turn this season into a three-ring circus.
—
Feel free to leave me your best moving advice! And I'll be sure to share pictures once we're more settled!