The other day, my daughter came to me in despair, big tears sliding down her plump cheeks as she told me, "Mia said I shouldn't have colored my dolphin blue, because dolphins are actually GRAY, and that made me feel bad!"
She melted into sobs with those last five words: "That made me feel bad."
Girl. I get it.
LOTS of things have "made me feel bad" in my thirty-five years of life.
I only wish I had learned when I was her age how much power I had to choose my own feelings.
But some things take time to learn, and this is something I'm still mastering. I imagine I always will be.
This is why I'm so drawn to content, from podcasts and blogs to Instagram accounts and paper products, that remind me that I'm the creator of my own happiness—that it's not my circumstances themselves that determine how I feel but my thoughts about those circumstances.
Happiness is attitude, perspective, and intentionality—not chance.
Each of the nine podcasts I'm sharing here empower me to design my life with intention, instead of letting life happen to me.
In case you need to hear this today, you are the designer of your own life and the creator of your own happiness. I hope these podcasts help you believe this in your core.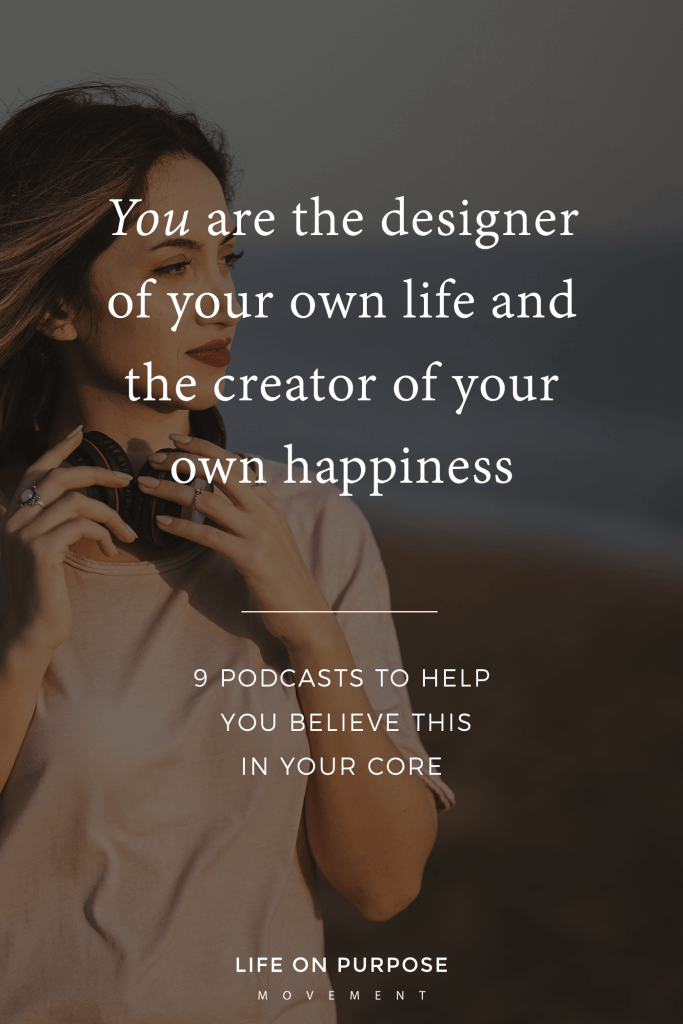 9 Podcasts to Help You Create Your Own Happiness (No Matter What Life Hands You)
I'm just gonna say it: This podcast has changed my life more than almost anything else I've consumed in the last decade. (As Monica Gellar would say, "I KNOW!") Brooke teaches that it's your thoughts—not your circumstances—that determine your feelings. Because of this, taking a closer look at your thoughts can radically change how you feel. If you want to clean out your mind and change your life from the inside out, this is a must-listen.
Note: There are a LOT of episodes, and with this show more than most, you really need a foundation before you listen to the rest. So I suggest starting at the beginning or at least with this episode: The Self-Coaching Model – A Review.
Find this podcast on Apple Podcasts | Google Podcasts
Jody is a master-certified life coach from Brooke's life coach school, so if you love the podcast above, you'll love this one too! Each episode is topical and eye-opening and drives home how much control you have over your own happiness—if you just know where to start. (Hint: It all starts with your thoughts!) I also appreciate that Jody laughs at herself often. 😁
Apple Podcasts | Google Podcasts
If you've ever come across Alison Faulkner's fabulousness on Instagram, you'll immediately know what's to love about her podcast. She is a BRIGHT ray of sunshine (and PG-13 dance moves 🤣), encouraging us to love ourselves, embrace our awesomeness, and show up in the world with unapologetic authenticity. This is the kind of show that makes you laugh AND cry in almost every episode.
Apple Podcasts | Google Podcasts
From mindfulness to ditching perfectionism to fitness for you and healthy eating for your family, this podcast covers so many topics that are immediately applicable to moms. Especially if you want to simplify your home and your parenting. Denaye is a charming host and a genuinely good human being. Enjoy!
Apple Podcasts | Google Podcasts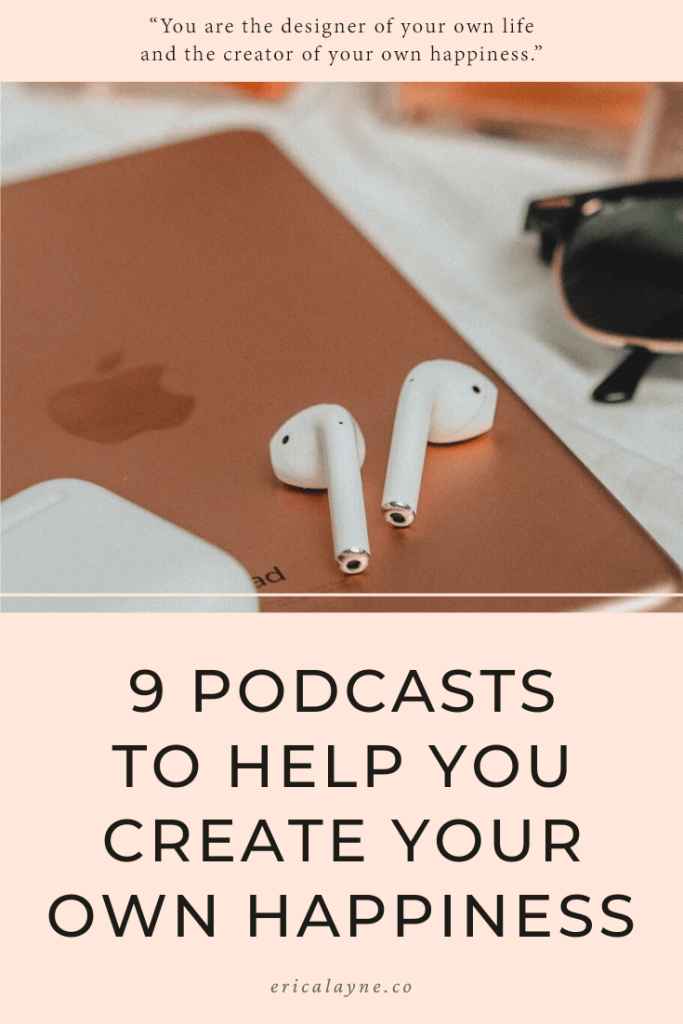 Host Monica Packer believes that you don't need to hate yourself in order to grow, and I couldn't agree more. ❤️ Monica is one of the most heartfelt hosts I know of. Her show is about progress over perfection; it's about intentionally choosing to develop yourself while also accepting yourself every step of the way.
Apple Podcasts | Google Podcasts
I love me a podcast with a tight structure! Host Rachel Nielson asks each of her guests to bring three takeaways her auience can, well, take away(!) from each episode. This structure makes each episode so much easier to apply in your real life as a mom, friend, daughter, and woman showing up in the world.
Apple Podcasts | Google Podcasts
Hosted by the bestselling author of The Happiness Project and her sister, Elizabeth Craft, this show has an easygoing pace, like you might expect between two sisters, but it's filled with really practical tidbits to help you create your own happiness.
Apple Podcasts | Google Podcasts
One of my favorite things about this podcast is how real the host is. Desirae never pretends to have it all figured out; she's like a friend who's two steps ahead of you on the journey, sharing what she learns along the way. With Intention is a mix of solo episodes and interviews and covers a variety of topics on intention living, from mental health to decluttering to building habits that serve you and more. (Formerly called Minimalish.)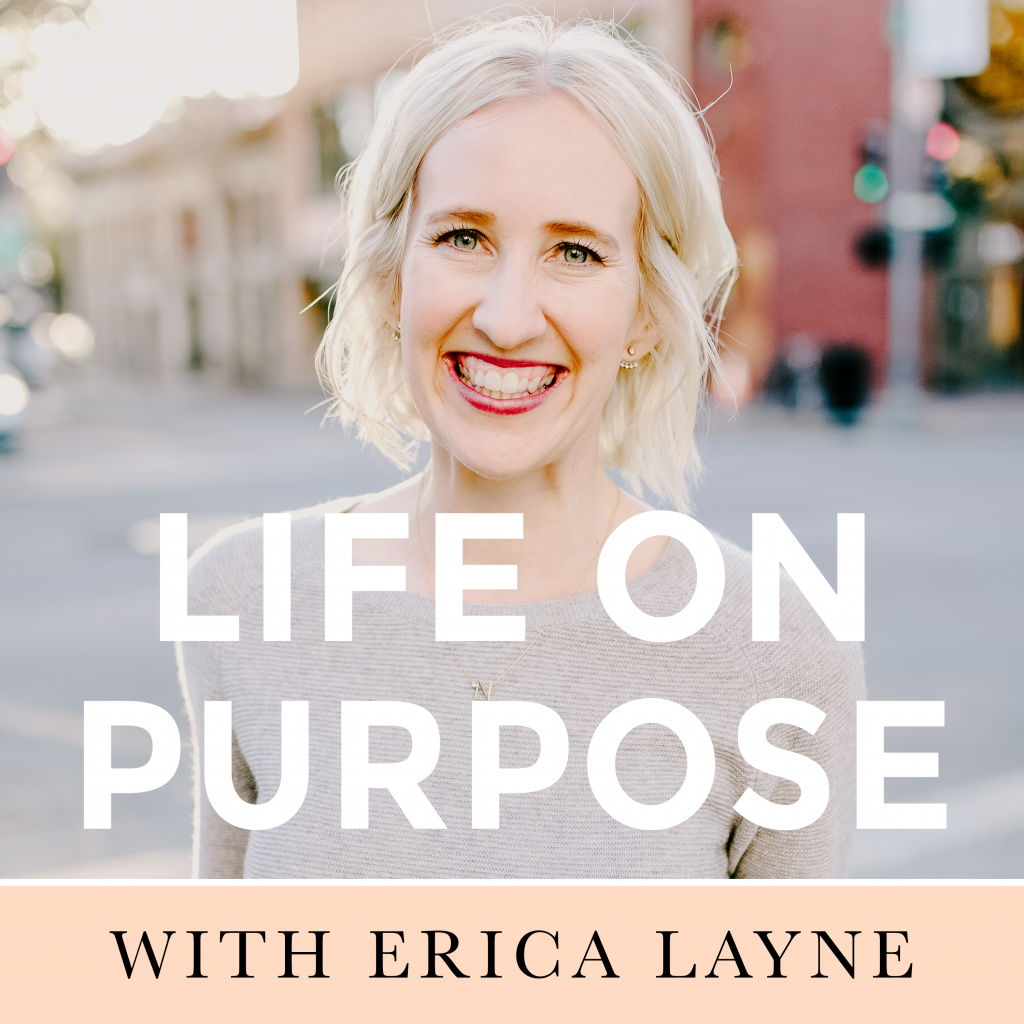 What kind of podcaster would I be if I didn't share my own show?!
Do you tend to get so busy meeting everyone else's needs that you forget to meet your own? Through this podcast, I want to give you full permission to slow down, let go, invest in yourself, and believe that you are enough just as you are.
Each week, I share one featured message as well as two additional short segments—like a self-care spotlight, a decluttering tip, an "off ramp" (something I see women doing that I'd love for you to QUIT!), and more.
I suggest starting with the trailer (it's just 3 minutes) to see if the show is a good fit for you, and if it is, please hit subscribe so you never miss an episode!
---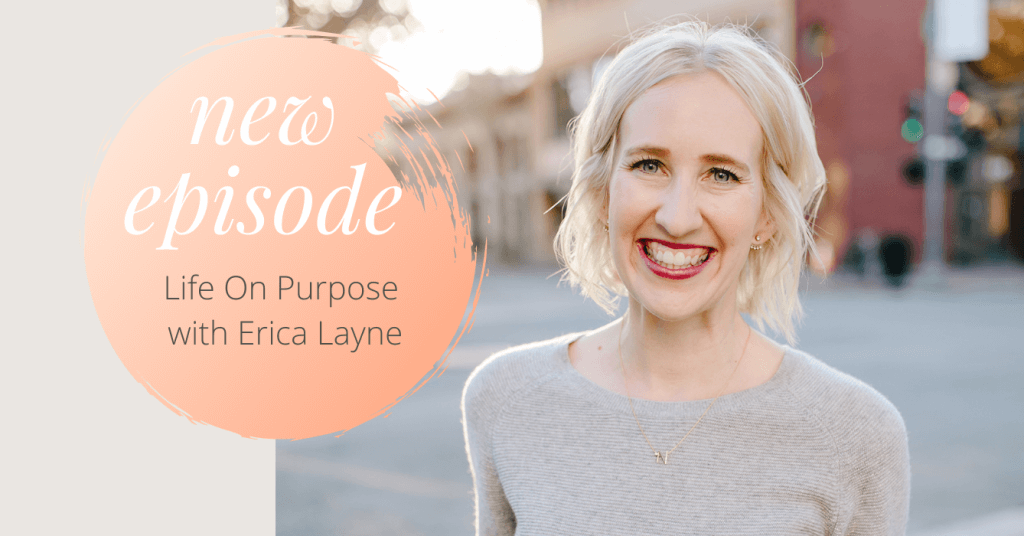 More from Episode 26 of "Life On Purpose with Erica Layne"
Here's what else you can hear in the latest episode of the podcast!
Off ramp: A segment where I point out something I see women doing that I'd love for you to quit! Do you beat yourself up in hopes of making yourself better? In this episode I talk about why this fails—and what to do instead.
Declutter, De-stress: A 7-Day Challenge to a Lighter, Calmer Home: I'd love to invite you into my 7-day challenge where we'll tackle one area of your house per day! A surefire practice to help you lighten your mental load!
Listen to the full podcast episode in your favorite podcast app or in the audio player below! And be sure to hit subscribe so future episodes automatically pop up in your podcasts feed!
Apple Podcasts | Google Podcasts | Spotify | Overcast | Stitcher | Amazon
Show produced by Callie Wright
I hope you've found some new material to fill your mind and heart with as you continue creating your own happiness!
xo!

---
PS. Do YOU see listen to any of the podcasts above? Can't wait to hear!