School is out, and I hope you too are knee deep in creating a slow, playful summer with your kids. I can think of so many reasons to let this summer go by with more fun and less fuss.
I want to get back in touch with my ability to lose track of time. I want to teach my kids the lifelong value of play. I want to let go of stress (forever!).
But the main reason, for me, is that I want to help my kids live fully in every season, to open their hearts wide and to look for the good in each stage they find themselves in.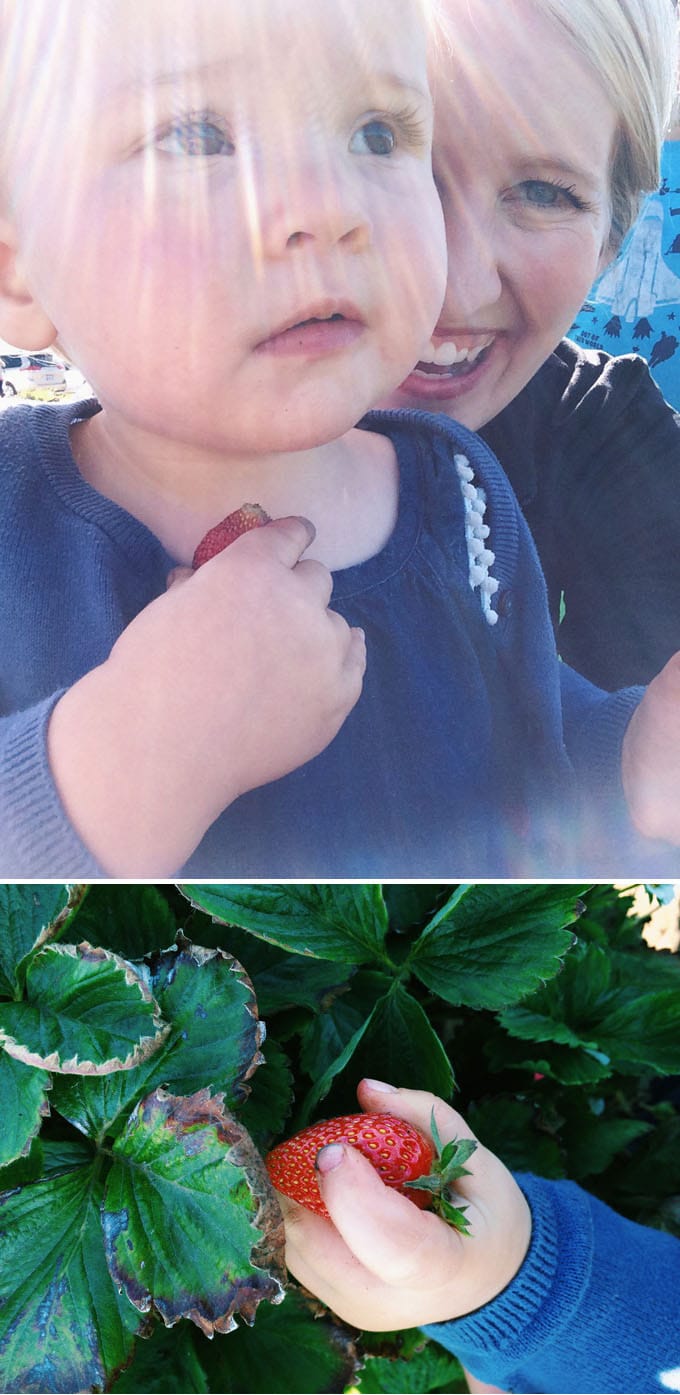 So to help us live fully right now, my family will be "celebrating summer" all summer long. (My boys are already using the phrase in conversation. 🙂 I invite you to join us!
The thing is, in order to NOT shoot my efforts in the foot, I need to keep most of our weekday activities to minimal preparation. If I spend all my time shopping for hard-t0-find items for the perfect summer craft or researching the best hiking trails within three hours of us, I'll stress myself out, make myself busy, and totally forget that I was ever aiming for slow and playful.
So these simple ideas involve nothing more than your usual trip to the grocery store or a quick outing to McDonald's for soft serve. (Pretty sure it's super taboo to recommend McDonald's on a blog!)
8 Easy Ways to Celebrate Summer (All Summer Long) 
1. Play with water. Sprinklers, private pools, kiddie pools, parks with water features, a handful of bowls filled with water on your patio. Mix it up and keep it easy!
2. Eat popsicles. This is a summer no-brainer!
3. Get lost outdoors. Go to one of those parks with more than just a play structure. The kind of place you can wander in, where you can let your kids chase squirrels and turn over big rocks looking for bugs.
4. Eat watermelon.
5. Visit the local farmers' market. Or if possible, pick fruits and vegetables from your own garden or a u-pick farm.
6. Wash the family car, and plan on getting wet!
7. Go out for an ice cream cone.
8. Build a fort outside. Everything is better outdoors, so why not move some chairs and blankets outside and let the kids hide out on the grass.
The key to all of these little things is treating them like big things. The enthusiasm you convey as you talk about BUYING WATERMELON TO CELEBRATE SUMMER!! is going to rub off on the kids. 🙂
For more ideas on creating a slow and playful summer, visit my inspiration, The Abundant Mama, and print off her 50 ideas for a slow summer. Happy celebrating!
Linked up with Works for Me Wednesday and All Kinds of Things – Family Fun Activities.