The book The Secrets of Happy Families has gotten me all fired up about being intentional with our family this year. I'm sure you've heard about the benefits before, but author Bruce Feiler talks about family dinner as "the single biggest predictor of better academic achievement and fewer behavior problems" for children.
I don't know a parent in the world who wouldn't want that. But…
My husband doesn't enjoy family dinners.
Or at least, he hasn't always enjoyed them. We are beginning to see a beam of light at the end of the tunnel as our boys grow, but until recently, we couldn't eat without something being spilled and stepped on—without kids hot on our heels when we went to get more milk.
Luckily, Feiler says you only actually get about ten minutes of productive time out of any family meal, amid all the trips to the kitchen and requests to pass the salt. WHICH MEANS—You can get the benefits of family dinner other ways.
So because Ryan often isn't home in time for weeknight dinners—and because we sometimes we just like to eat in peace—it's a relief to know that we can build a strong family culture even without seven family dinners a week.
8 Easy Alternatives to Family Dinners 
1. Family breakfast. This is probably the easiest switch to make if one parent works late. The only thing is that you may have to be more purposeful about conversation since it tends to flow slowly in the morning. (Unless you wake up on steroids, like our four-year-old. 🙂 
2. A bedtime snack or dessert, once everyone is home and relaxed. (A big win with kids!) 
3. Driving time. There's no reason not to make this time count. And with everyone looking out the window instead of into each other's eyes, I hear teenagers tend to open up more in the car. 🙂
4. Weekly family meetings. One night at the beginning of the week, round everyone up to share a prayer, go over the calendar and talk about what you can work on as a family that week.
5. Stay-up-late nights. Pick one night a week to let one child stay up an extra 15 minutes for some individual time with Mom and Dad. You can do an activity that he or she selects, or you can just snuggle on the couch and catch up.
6. Family video chats. For the parent who is working long hours or is away on business, FaceTime is a great way to reconnect for a few minutes and make your child feel special just because you wanted to see her.
7. Saturday brunch. Who doesn't love to go out for a late breakfast or a spontaneous donut run? This puts us in a good mood for the rest of the day (which admittedly isn't always the case on a Saturday with young kids underfoot).
8. Seasonal traditions. Building a fire (indoors or outdoors), star gazing on a big blanket in your backyard, sleeping on the trampoline, spending a weekend at a cabin—all give plenty of chances to make memories and build confidence in our kids.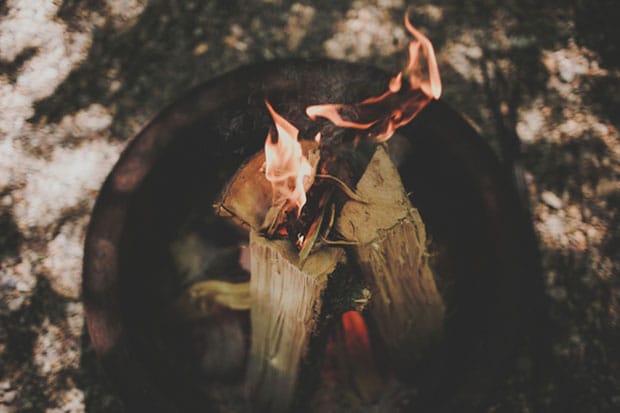 So how does your family make time to connect? Family dinners? Breakfasts? Netflix marathons?
Update: If you're interested in how to make the most of meal times when you actually get to the table, hop over to read 12 activities for family meals, with a printable!