I watch her from the kitchen as I chop veggies.
It's early evening, time to prep dinner. She's up on tip toes, arms outstretched, purposefully grasping for something on a shelf higher than she can get to.
I'm about to stop her; mama instinct has me worried she'll start climbing the furniture to grab and likely break glass figurines on a shelf out of her reach. But I catch myself as I see what she's actually clutching in her hands.
A photo album.
Her baby book, to be precise.
I watch as she brings it to the ground, perches herself on the floor, and turns page after page—mesmerized by a miniature-sized version of herself.
In a word, I'm grateful.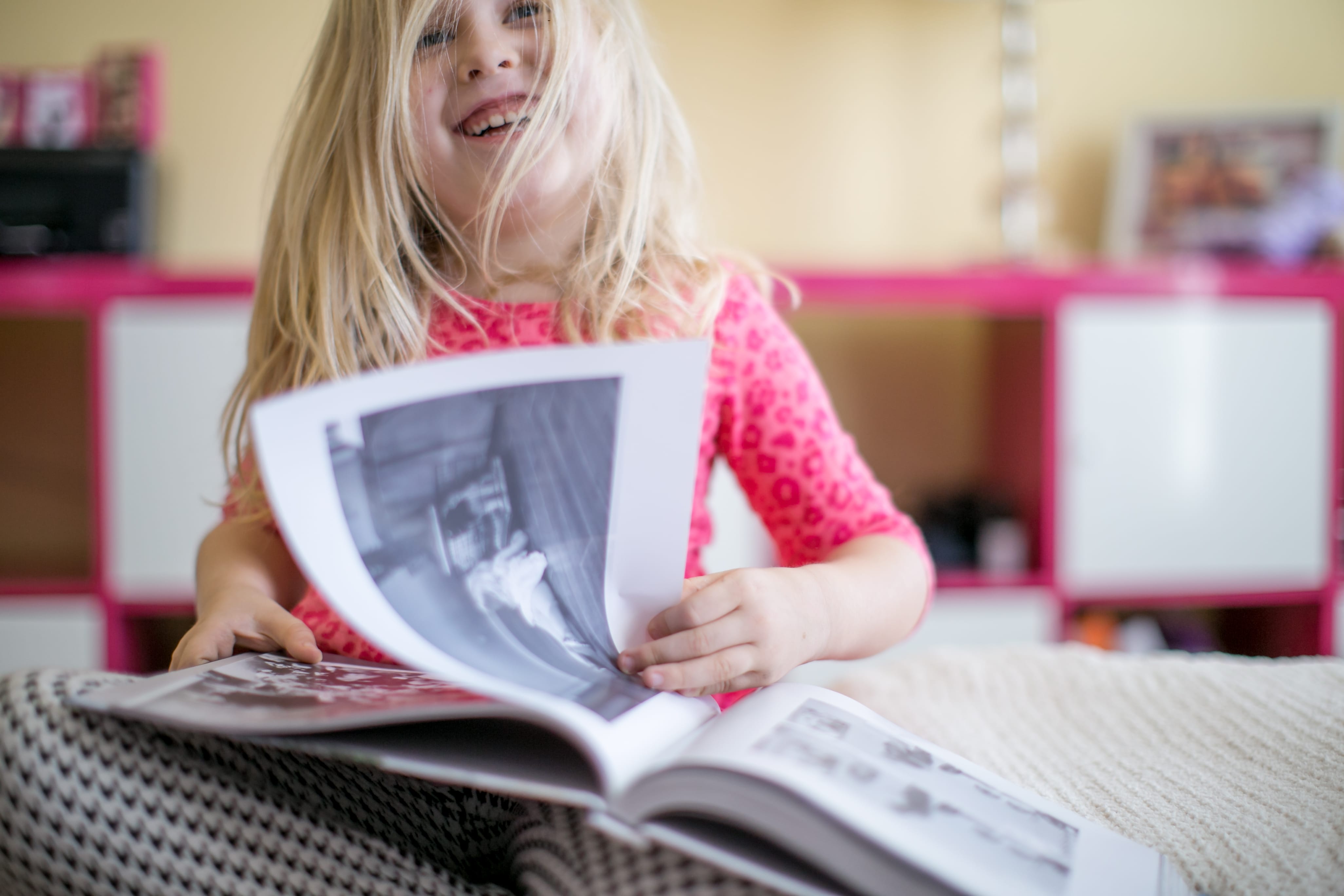 Don't get me wrong—our life is not always sunshine and roses. In fact, in the moments prior I was resenting the dinner I didn't want to be cooking and poorly managing a short temper stemming from too little sleep and too much tension.
But suddenly, in this moment I feel all the feels of a heart swelling with pride.
For her. For our family. For our life.
That's the power of photography.
Photos are a direct connection to the positive. They help rewind the clock and see the moments that pass by so quickly. They transport us back to times we're no longer living but would relive in an instant if we could.
Photos bottle up feelings of happiness and love and allow us direct access to those emotions when we need them most.
The result is even more powerful when photos are printed.
When they're hanging on your walls, preserved in photo books, or slipped into albums.
In the digital age, where photos are an infinite commodity, it can be overwhelming to find the time to print them. From organizing to selecting, from editing to choosing a project, the process isn't always quick.
If you're feeling the tug to get more of your photos printed (because let's be real—time isn't slowing down) but can't seem to wrap your mind around the insurmountable task of sorting through them all, here are my best four tips to get you printing more photos now:
4 Actionable Tips to Help You FINALLY Print Your Photos
1. Select a small project, what I call "the easy win."
When you're behind on printing, it can be tempting think you have to "catch up" by working on big projects like an annual family book. But why not show yourself that you CAN get started and finish a smaller project first? Work on filling a wall with a big print, or work on a book from a short weekend vacation you took last summer. Go for the "easy win" and let the positive feelings of finishing carry you on to bigger projects down the road.
2. Involve your kids.
Can you find a way to have your kids help you in the selection process for a new photo wall you're creating? If they like taking pictures themselves can you display some of the photos they've taken in frames around the house? How can you find a way to make the selection process an entire family project?
3. Set a projet intention.
I think it's important to know the WHY behind a project before you begin. How will it FEEL to finish the printing project you're starting? What positive emotions will it invoke for you and your family? Write that feeling on a sticky note and post it by your computer or in a place where you'll be sure to see it. The more you access that feeling, the more motivated you'll be as you work through the overwhelming parts of the printing process.
4. Work in 10-minute bursts.
We often think we need big chunks of time to get printing projects done. And it's nice when we can devote a good long hour or two to the process. But we can also accomplish A LOT in smaller chunks of time. Think of how much time you spend on your phone, on social media, or watching TV per day. Imagine what you could accomplish if you replaced even a small amount of that time with some attention to your photo archives. That's where the magic happens if you commit to it.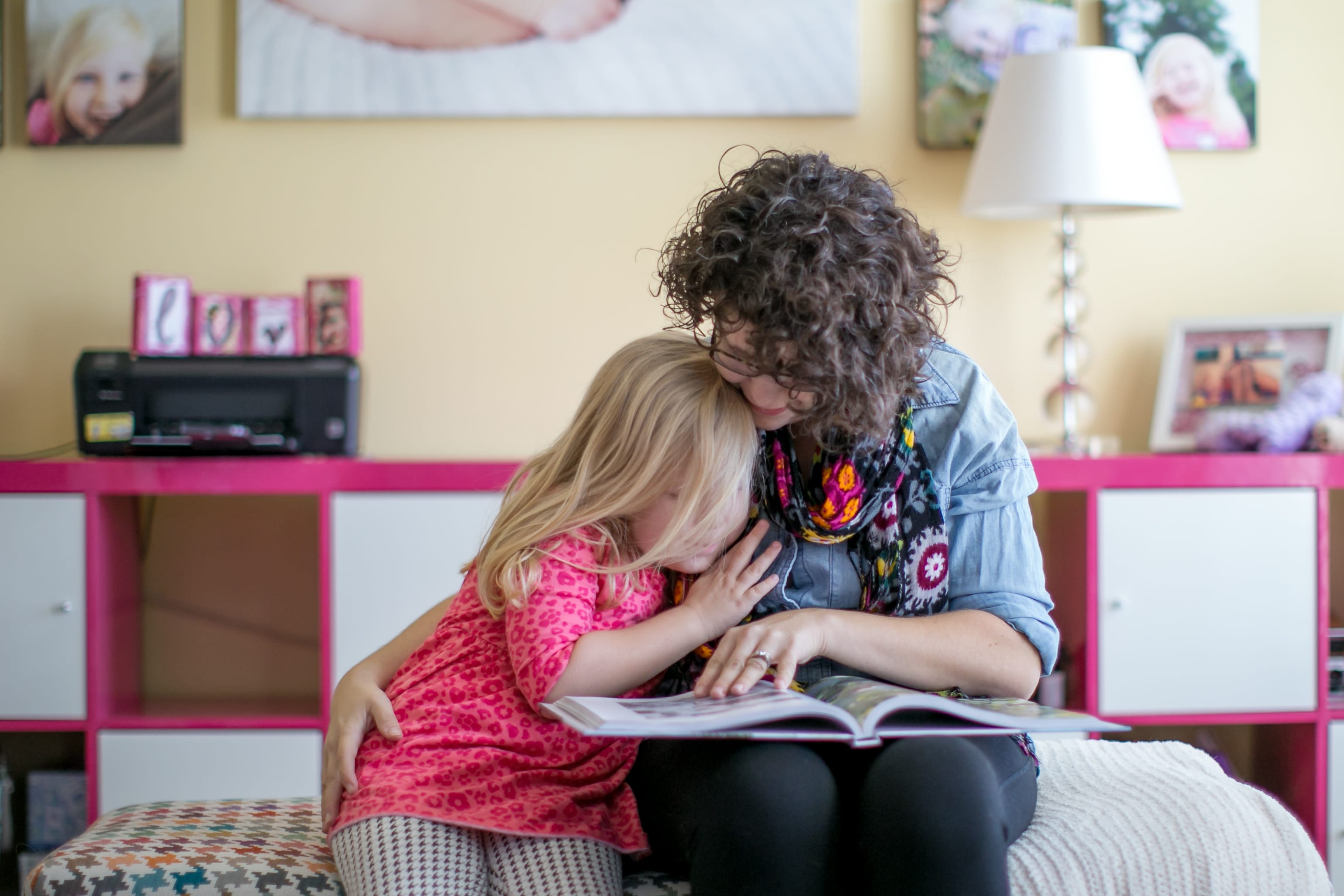 Erica note! I don't know many people who coach women as wholeheartedly as Beryl does. If you'd like to improve your mom photography (momtographie!) skills, I highly recommend starting with her 1-ingredient fix. You'll grow not just in your skills but also in your appreciation for your life as a mom. Enjoy!