At the beginning of the school year, I knew my son's class was looking for room parents. It was only a matter of time before someone asked me if I could do it. I was surprised at how assuredly a simple "no" came out of my mouth.
"No, I'm sorry. I wish I could, but life is really full for me right now."
Maybe it had something to do with the kids dangling from the stroller I was pushing :), but the woman who asked seemed to understand, and she kindly moved the conversation on.
Hm, I thought. That was painless. Shocking. 
Unfortunately, no's aren't always that easily delivered OR received. Which is why most of us tend to overextend ourselves—and why knowing your why is essential.
If you know your why—or as Greg McKeown says, what you want to go big on—it becomes so much easier to let go of the nonessentials.
For me, I want to go big on faith, family, and my creative pursuits. (Our family purpose statement helps me stay on track.) For you and your family, they may be different.
Regardless, here are twelve things to consider cutting from your life, even just for a season, in order to live at your best pace and make your greatest impact.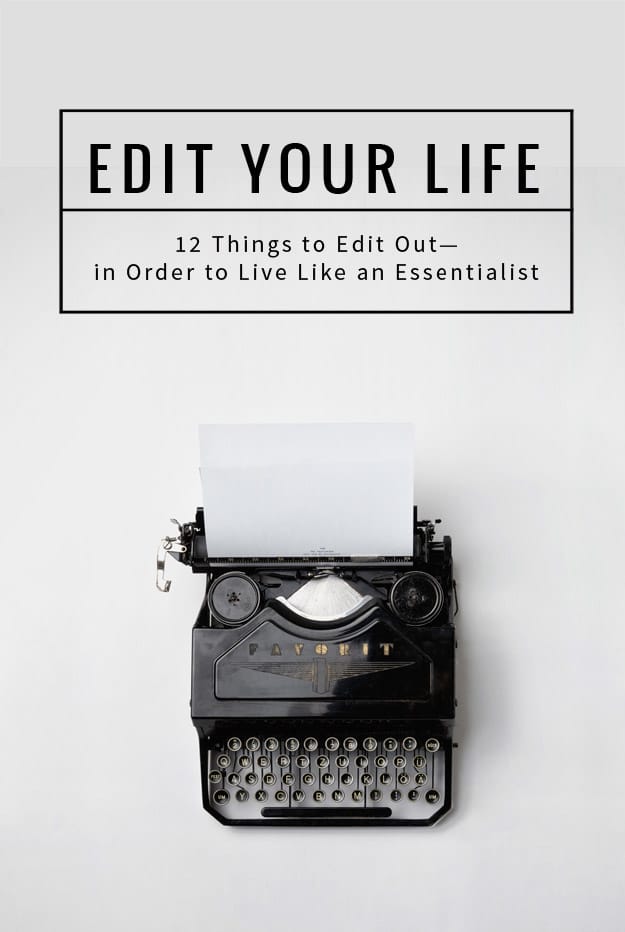 Edit Your Life
1. Volunteering at your child's school. 
This doesn't mean you can't still participate. There are fundraisers to donate money to, classroom parties to send treats to, and laminates that you can cut out for your teacher in the comfort of your pjs. 🙂 But if this season of your life isn't the time to sign up for the school board or jump in as a room parent, that's okay. 
2. Offering to put yourself out in order to help someone when it may not REALLY help.
On occasion we offer help that other people don't really need, and sometimes I wonder about our motivations (Could it be for a checkmark on our good-girl lists? Could it be because someone you respect was standing nearby when you were asked to volunteer?), as well as our contribution. For example, bringing someone a meal when they really don't mind having their husband pick up dinner may put you out more than it helps your friend. Consider thinking a bit deeper about what you can do that will keep your life in balance AND help your friend. (Like giving a little friend a ride home from school so that a mom with a newborn doesn't have to leave the house. Simple for you AND helpful for her.)
3. Obsessive time spent on your house.
The journals from my newlywed years are embarrassingly full of me trying to figure out how to keep on top of the cleaning…and how to get Ryan to do the same. 😉
I was obsessed.
It's almost like I thought a clean home was the sole qualification for being a "good wife" and eventually a "good mom."
Thank goodness having a few kids has relaxed me a bit, because good enough is good enough!
4. Stuff.
Fewer items to care for means more time for the things that matter. This includes editing the belongings you already have, as well as wielding your purchasing power with more discretion.
If you need more motivation, check out this 5-minute TED talk that has been viewed 3.5 million times. Case closed. 🙂
5. Extended family commitments.
Declining dinner at your in-laws' house…or the party after your second cousin's daughter's baptism…may sound a little harsh. And if you feel that these events fit with your why, then by all means, stick with them. But for some of us, it may help to borrow Brené Brown's mantra, "Choose discomfort over resentment."
Better to have time for your essentials than lose it and let resentment brew. Even if it means an uncomfortable conversation every now and then.
6. Girls' night (or other social commitments). 
My friend Shawn's post on self-care for highly sensitive moms drove this home for me. If you are an introvert, girls' night is likely not filling you up. It's fun and stimulating and, for some of us, exhausting. However, a night at home reading a book or a low-key meetup with a close friend may give you the recharge you need to stay focused on your essentials.
7. Friendships that are weighing you down. 
8. Your kids' extracurriculars / social calendar. 
Birthday parties and soccer games can squeeze out family adventures on the weekends. Dance class and gymnastics can make your weekdays so busy that you don't have time to breathe or think or get creative with your kids.
9. Elaborate meals and entertaining.
The key here is keeping in mind that your friends and family would rather have your presence than your performance. Keep things simple, and be all there. (Or skip hosting altogether for the time being.)
10. Numbing activities.
These are the activities we use to help us tune out everything else. Heaven knows, I think every mom needs a (healthy) numbing activity or two. Checking out for an hour with my bff (Netflix) keeps me sane. That said, it's a blurry line between just enough and too much. Too much Netflix, too much chocolate, too much social media—too little time doing what you really care about. 
11. Fads and movements that aren't CORE to you. 
Going green, organic, paleo; dressing a certain style—unless it's deeply on your heart, being seen as current isn't everything.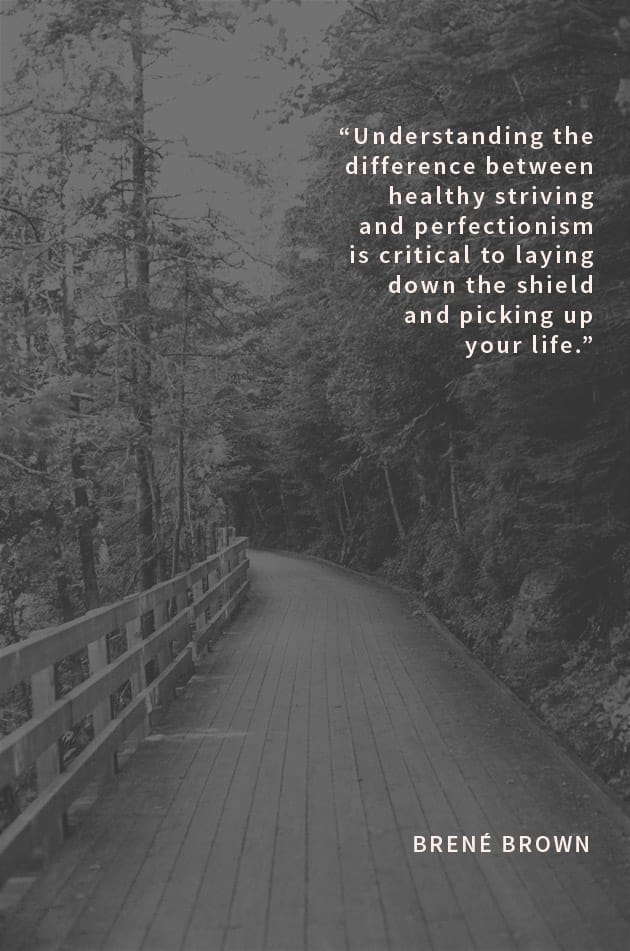 12. Perfectionism
"Understanding the difference between healthy striving and perfectionism is critical to laying down the shield and picking up your life." Brené Brown (5×7 Printable) 
This entire list is about picking up your life. It's about putting down the nonessentials and picking up your world. It's about listening more to your inner voice than to the loud and competitive voices around you.
An edited life is yours because it's the one you are choosing to live.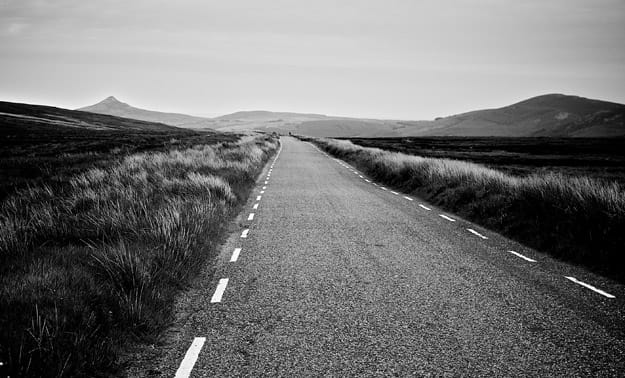 ---
For help knowing and living by your essentials, feel free to check out my ebook, as well as some other amazing books to help you edit your life and stay focused on the good stuff.
How to Craft a Family Purpose Statement: A Guide to Discovering the "Why" of Your Family and Building an Identity that Will Stay with Your Children Forever, by Erica Layne
Playing Big, by Tara More
Essentialism: The Disciplined Pursuit of Less, by Greg McKeown