When people come into our house, they usually comment on how minimal it feels. They tell me they hope our closets are full of all the stuff I stashed away before they arrived. :)
I'm not saying that's never the case… I mean, we do live with three wild animals kids! But generally, our surfaces are relatively clear and our living area straightened.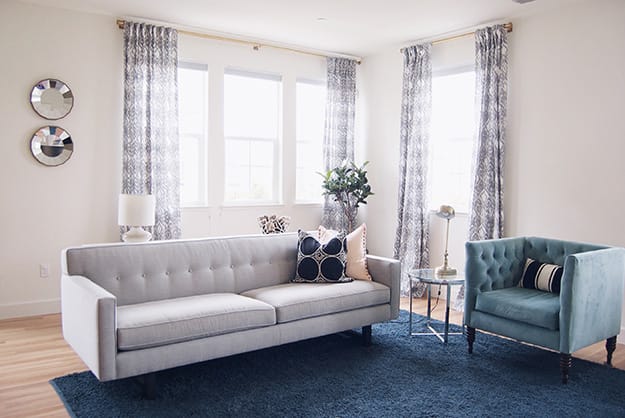 (Maybe not thaaat straightened, but straightened.)
The thing is, we all have different strengths. I'm the first to admit that I'm not the most creative, go-with-the-flow mom out there. When I visit a friend whose house is full of the evidence of kids and art and a life well lived, I love that friend for it. I usually even have a moment where I wish I were a bit more like that.
But I've gotten to know myself over a decade of marriage and motherhood, and I know I'm practically incapable of feeling calm and of engaging with my family when I'm surrounded by clutter.
Years ago I stopped trying to hide from that part of my personality, and my life has been much better for it.
For me, a calm house equals a calm heart equals a calm life.
And that's really all I want.
So today, let's just imagine that I've invited you over to my house (probably for a peanut butter smoothie), and we're going to exchange all our secrets on how to stay organized so that we can focus more on what really matters to us.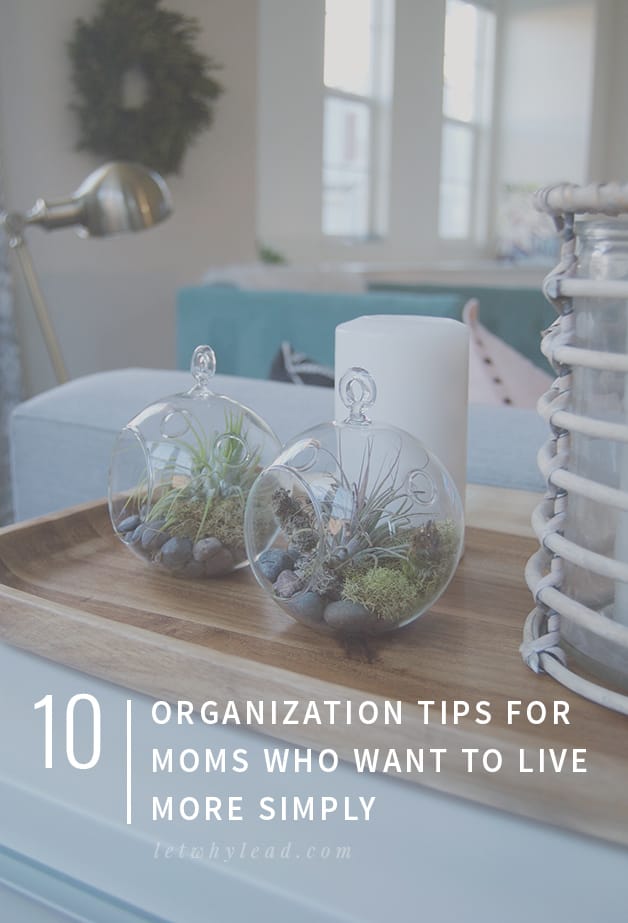 10 Organization Tips for Moms Who Want to Live More Simply
1. Buy less in the first place, so you have less stuff to manage.
For inspiration, read this post on where our donated clothes really go. It created a huge brain shift for me.
2. Designate a permanent place for donation items.
Clear off one shelf and let everyone know what it's for. This is a great way to make editing your belongings an ongoing part of your life.
3. Maximize over-the-door, task-oriented storage.
Over-the-door storage is possibly my greatest obsession. Backpacks, giftwrap, art supplies—I've got it all. I love that these solutions make items so accessible while also keeping them out of sight.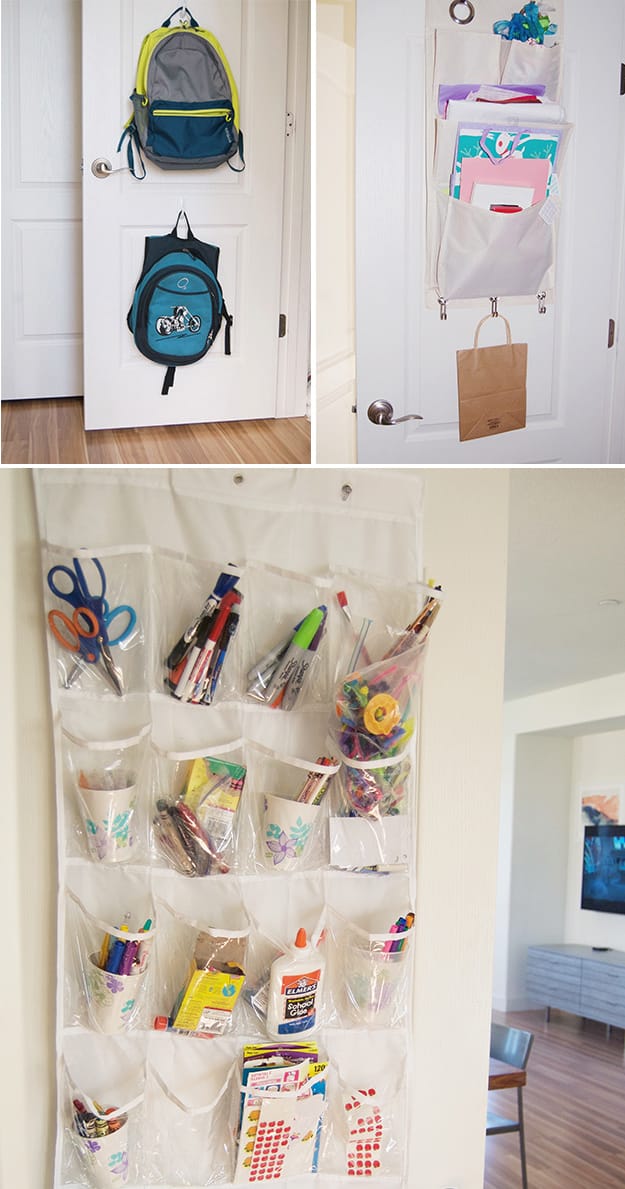 4. Charge all of your devices at night—every night.
Small thing, big impact. :) Save yourself the pain of picking up a nearly dead device by charging those devices every night. Consistently.
5. Store shoes next to the door.
The last-minute scramble of "where is your other shoe?!" is far less likely to happen when your family keeps their shoes right inside the door. See that blessed storage unit in the photo below? Ryan and I keep our extra shoes upstairs in our room, but our most frequently worn shoes live in this unit, along with all of the kids' shoes.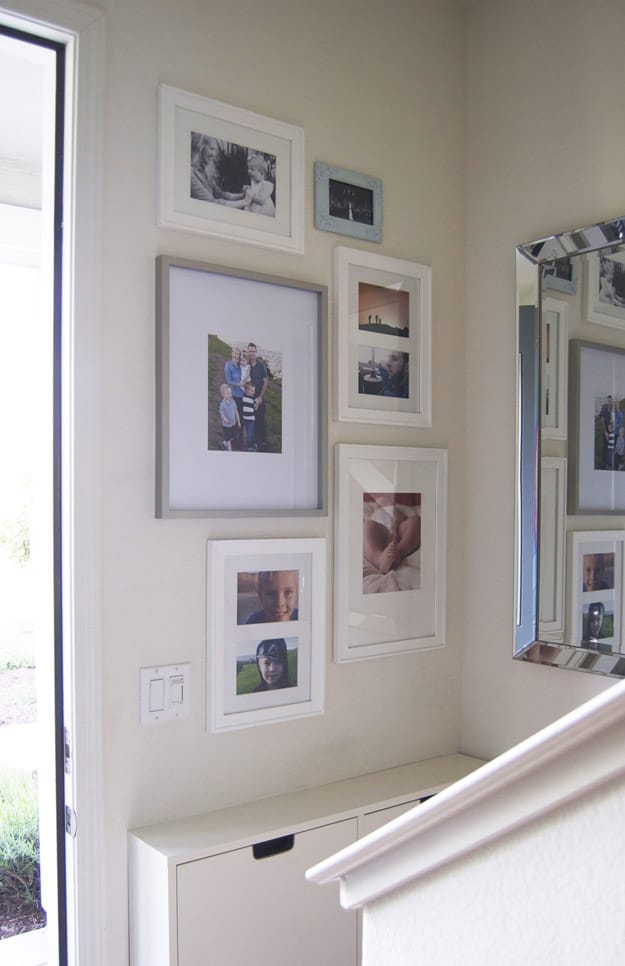 6. Keep a small laundry basket next to the washer for miscellaneous items like socks and dish towels.
Especially if your washer and dryer are on a different floor than the bedrooms. This way you do less shuttling, and your laundry room still feels neat.
7. Streamline your makeup routine with smart storage.
Most of us don't have an hour to get ready. More like five minutes. If you want to get ready quickly, streamline your beauty products and storage.
I swear by these magnetic makeup organizers that I keep inside the mirrored unit in my bathroom. They let me see everything at a glance, grab what I need, and quickly return them to their places.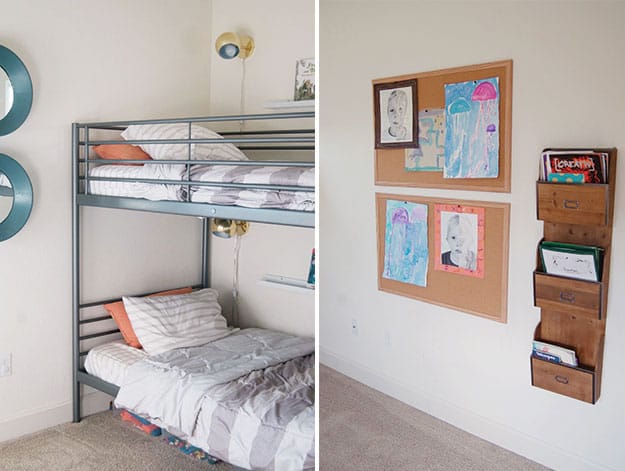 8. Buy building / imaginative sets for your kids—and little else.
Train tracks, magnatiles, legos, gears, doll houses, circuit kits, fort-building sets… These are toys your kids will come back to over and over and engage differently with each time.
At our house, we rotate sets in and out of the kids' closets. They rarely have more than one set out (two if they're complementary, like wooden blocks and army guys) at a time.
As long as we're keeping this rule, making beds every school morning, and trying to keep clothes off the floor (our boys need a LOT of reminders on that last one), I don't sweat having them pick up the floor all the time. They pick up as soon as they're ready for a different toy set. (Plus, I can always close their door!)
9. Throw no-gift birthday parties for your kids.
We almost never have gift parties; we just don't need the extra stuff. I also think it takes some of the materialism out of birthdays and reinforces our family's emphasis on valuing our relationships and experiences over things.
10. Use visual boundaries to your advantage.
If you have more than one floor, keep the majority of kid stuff upstairs, and work on training your kids to do the same. If you have a single step that separates your living areas, show them that step and teach them that toys don't go beyond it. Visual cues help kids.
I use painter's tape to tape off the entryway and closet of their bedroom. No toys inside the taped area means I am less likely to step on a lego!
All right, friends! I've shared ten of my sanity-savers. What's one of yours?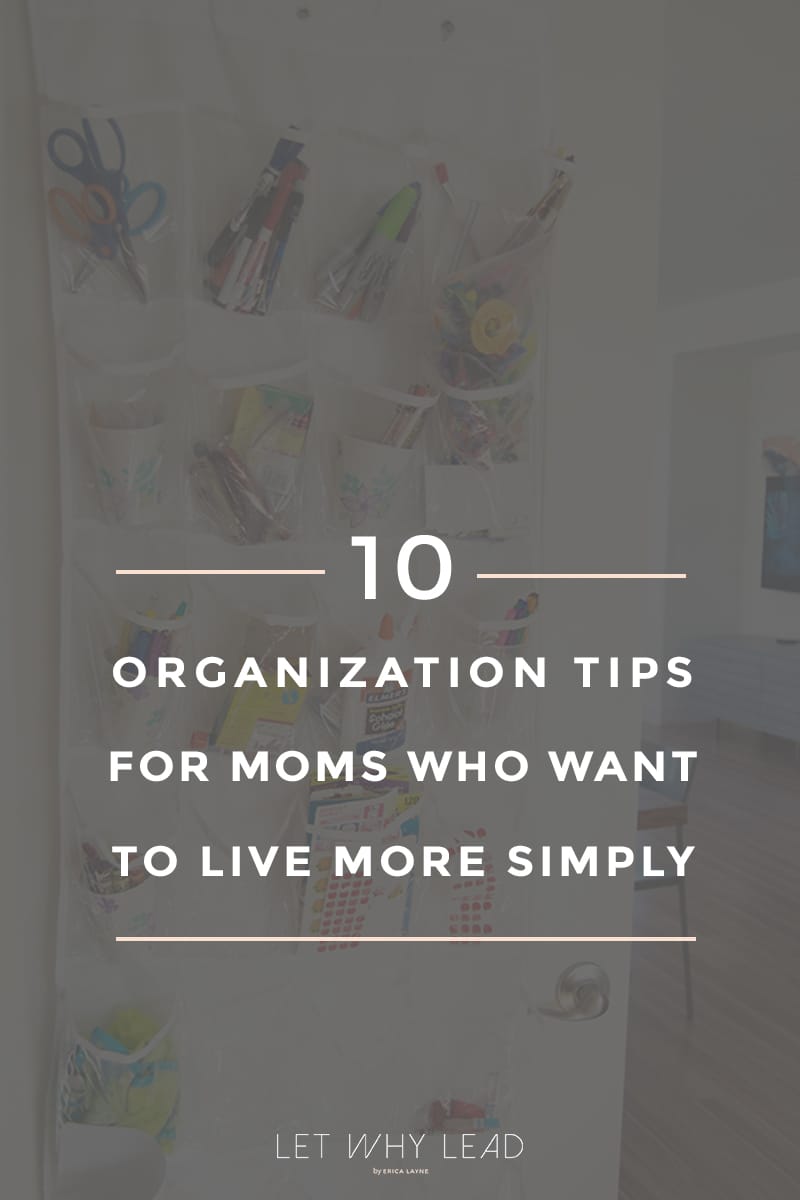 On a roll? Find more ideas here: 20 Things You Can Do to Reduce Friction in Your Home Life and 52 Ways to Simplify Your Life.