For the last few years, I have worn my hair in three styles:
Curled & down.
Curled and back.
Straight and back.
Then when I get tired of blow drying medium-length hair, I cut it short. Rinse & repeat.
But all of the fun hair tutorials I've seen on pinterest inspired me to get a little more creative, so I set out to wear a new hair style every day for one week. They are all pretty simple variations that anyone with fine, medium-length like mine hair could do pretty quickly—and still feel pulled together.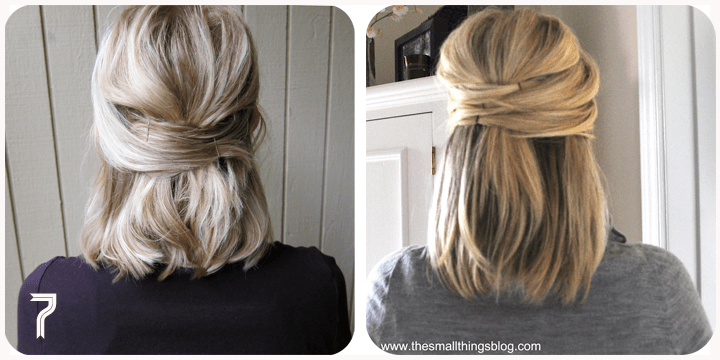 I didn't buy a single new product for this, and I only washed my hair on the days you see it down, so it didn't take a lot of time either. BUT I was sincerely surprised at how much bouncier I felt every day—not just because I felt pretty, but also because I was proud of myself for stepping out of my box. Even if it is just hair. Sometimes changing up even the smallest of things can breathe fresh air into your life.